"The Maze Runner" ends long curse of bad book adaptations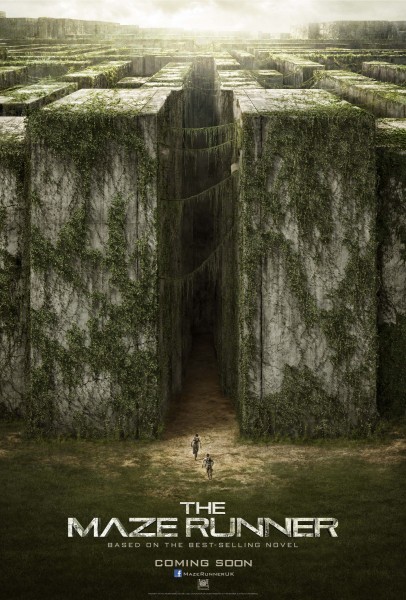 When Thomas (Dylan O'Brien) wakes up in a steel caged elevator that ascends to a grassy quad inhabited only by filthy teenage boys, known as the Gladers, he knows two things – his name, and that they're all trapped in a maze by a mysterious group called WCKD. They know nothing about this insidious organization other than the fact that they're the reason they've been kidnapped.  No one knows why they've been put here – they only know that once a month, the shaft delivers a new person to contribute to their little civilization.
The Gladers strive for one purpose – keeping the peace. These characters keep jobs for farming, building and laboring, while a select few run into the maze that completely surrounds them to try to find an exit. Thomas's curiosity and intuition stands out from others and he becomes a maze runner.
Wes Ball's feature film debut is startling with a dream cast that includes Patricia Clarkson, Will Poulter, Kaya Scodelario, and Thomas Brodie-Sangster. Dylan O'Brien's acting is spectacular as he tackles this darker role in a sinister plot much like its sister films such as "The Hunger Games" or "Divergent." "The Maze Runner" contributes more pensive scenes than anything else. Instead of peaks and valleys, the plot delivers a full non-stop cascade of fear, thrill, excitement and romance.
James Dashner is the king of plot-twists and keeps the audience in suspense throughout the entire film. Despite the overdone genre, "The Maze Runner" captures its audience in a state of awe and forces them to sincerely think about what they just saw, as this is only the first installment of a trilogy and leaves many unanswered questions.
Overall the great story, phenomenal acting, and astonishing special effects leave little to nothing to be desired. Compared to other movies in its genre, "The Maze Runner" exceeds expectations and no one will mistake it for another "Hunger Games" clone.