Mark Langer takes on role as next Fremd principal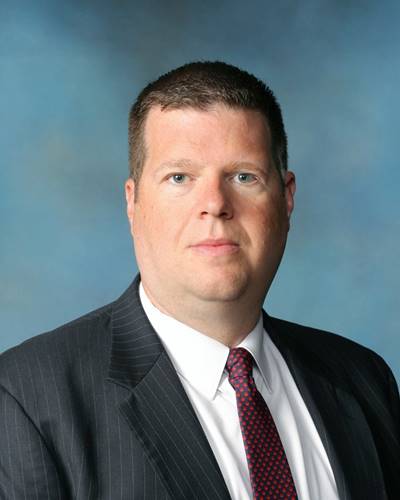 As many of us may greatly anticipate the upcoming school year to see how circumstances may change, the new school year will bring a significant change to the Fremd administration. Mr. Mark Langer, current assistant principal and activity director at Conant High School, is set to join the Fremd community as the new principal at the start of the next school year. 
Having grown up in Wilmette, Langer attended New Trier High School before pursuing a food science and human nutrition degree at the University of Illinois. After his college career, Langer entered the workforce as production supervisor at Nabisco's Chicago bakery for four years. While at Nabisco, Langer went back to school and earned his teaching degree at National Louis University then Northern Illinois University. Langer taught science at Palatine High School before entering administration as Palatine then Conant High School's assistant principal. As of July 1, he will step into the role of principal, replacing Mr. Kurt Tenopir, who was Fremd's principal for the past 7 years.
How were you drawn to the field of education?
I always had that pull towards education even from a young age, but both of my parents were blue-collar workers, so I always assumed I would enter the workforce right after college. But while at Nabisco, seeing how education made my wife smile piqued my interest a little bit more. Part of working at the factory was teaching people how to do quality control checks and teaching people how to work with the new machines, so it was the education part of the job that drove me. It was kind of a leap of faith at the time but it's been an amazing journey – no regrets – and I love where I am right now.
What has your path into administration been like?
I thought I'd be a teacher for my entire career when I originally entered education. Then as the years progressed, I thought about becoming a department chair. My principal was very supportive of me at the time, and my chair was also saying [department chair] was something I should look into. Over time, we spoke about entering administration and I got to be dean for a couple of years. The unique part about being a dean is that I got to dip my toe into administration. I was still getting to teach classes but I was also seeing the administrative side of things. I went down that road and then onto having a larger impact on the school in administration.
How has your experience with quarantine been? 
From a family lens, it's been difficult at times. Being isolated from other family members, not being able to see the people we love, it's been difficult at times. However, it's been great finding new and creative ways to be connected with our loved ones and as things continue to open up. From a professional lens, what my role is hasn't changed a whole lot. But how we did things and what we did had to change a ton. Before this even started, I had no idea what Zoom was, but now it's a household word and it's also a verb. I think what's been hardest for me has definitely been the decrease in student connectivity at least from my lens. Teachers still get to see students at least on Zoom, but I don't always get that interaction and I miss seeing them. 
What is your defining characteristic as an administrator?
Working with people and really listening to them, hearing what they want, and working together to develop a vision and a goal that's great for all stakeholders. That's what drives me. In my current role, I'm activities director. I love working with students to develop new ways to get students involved and to get them engaged in school. So that is what I would say is definitely my biggest strength and my greatest passion. 
Through your work as activities director, is there a specific activity you facilitated that is unforgettable? 
In the last couple of years, we've started 3 clubs I'm most proud of: Latinos Unidos, a Black Leader Achievers Group, and a RISE group (a women's group). Going back to when the clubs were introduced and proposed, the idea was to not be exclusive, which some people might've thought these clubs were. What these clubs have done is shed light on their communities and they've been very inclusive rather than exclusive. It was challenging and a little scary at first to make sure the clubs weren't taken the wrong way, but they've turned out amazing and they've grown with success well beyond my dreams. We've been doing anything to make students feel like they really belong, and I look forward to doing the same at Fremd. 
Could you provide a brief overview of your vision for Fremd as our next principal?
What I see is working together with the current faculty, administration, students, and parents to develop that vision together. It would be very foolish of me to think that I have all the answers. It's the collaborative work – listening to what people want, listening to what's currently working for them and what's not working for them – that makes a vision work and makes it meaningful for everybody. Then I see using my expertise and my skills to make that vision a reality. I'll be working with the amazing faculty and administration that's already there, and working with the students to make Fremd an even better place.
If you had to choose, what do you think is the most important aspect of the student-principal relationship?
I think it's knowing that the principal is there for them; my door is always open. If students have an issue I want them to know that their voice is heard. When I say "principal," I mean the administration as a whole. Surrounding a student with a team of caring adults is going to make a difference in a student's life. I'd hope that students feel comfortable coming to me, and if it isn't me then that it'd be another trusted adult, so they're able to get concerns and worries heard. [Another thing is] knowing that I'm there to support them. One of the things I love doing is going to events, whether it's a sport, musical, play, debate meet, Model UN, or something else. It's important that students know they're valued and that we care.
Do you have anything you'd like to tell the Fremd community?
I just want everybody to know that I'm so excited to join the Fremd community. Being a Pirate for 10 years, I didn't necessarily always have a love for Fremd, but I'm excited for the opportunity. And just know that I'm going to work as hard as I can for whatever is in the best interests of all students, whether that be in the classroom or outside. I look forward to making every student feel welcome  and making students feel proud to say they go to Fremd High School.