Paper bag ban: A milestone in aiding the Earth—or not?
Grace Lee, Contributing Writer
October 28, 2020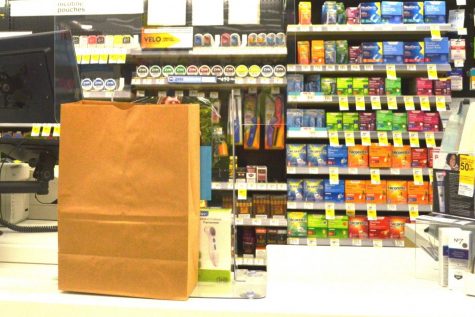 On Sept. 24, the New Jersey Legislature passed a bill with the purpose of mitigating the state's amount of waste.  The bill is now heading to Governor Phil Murphy for the final approval. As a whole, the bill prohibits single-use plastic bags, single-use paper bags, and polystyrene foam foodservice products in supermarkets, restaurants, and other stores. Additionally, the bill limits the usage of plastic straws by only supplying it to customers when they ask to acquire it from the staff. Otherwise, it will not be freely available nor given along with their order. NJ Spotlight News explains where this bill mostly applies and how there are still several specific plastic bag usage cases that bypass this bill.
"The ban on both plastic bags and paper bags is largely confined to large grocery stores," the article said. "The bill includes many exemptions, including for uncooked meat, poultry and fish wrapped in bags, prescription drugs from pharmacies, and dry cleaner plastic bags, to mention a few."
In a sense, this was still revolutionary, as it was one of the first bans to include single-use paper bags. Eight other states, one of which is New York, have only outlawed the use of single-use plastic bags in grocery stores. The closest another state has gotten to New Jersey's strict ban is in California, who ordered shops to charge a minimum of ten cents for the utilization of paper bags. The New York Times interviewed Jeff Tittel, director of the New Jersey Sierra Club, who is an avid supporter and advocate of the ban. Tittel explains the impact and importance of this bill.
"'This bill is probably the strongest, most comprehensive bill in the nation dealing with plastics and packaging…. It will go a long way in our battle with plastic pollution," Tittel said.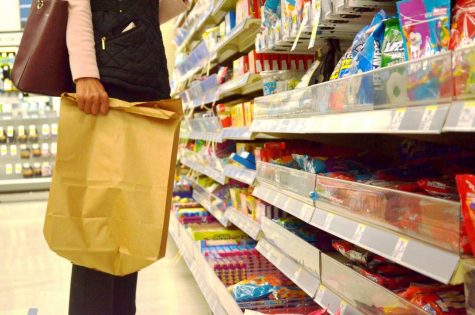 On the other hand, there are people who criticize this bill, claiming that recycled paper bags can be and are still considered a sustainable option. Other opposers are concerned about the loss of jobs caused by cutting down the manufacturing of plastic bags and the added obstacle companies and stores will have to face after the bill is put in place. Especially during the pandemic, small companies are already gasping for air under the difficulty of keeping up with the costs of maintaining their company without much revenue flooding in from customers that are quarantining and instead resorting to online shopping on Amazon, Walmart, and Target. NBC News, who mentions the difficulties these companies are facing, reported on Dennis Hart, who is the executive director of the Chemistry Council, which represents plastics manufacturers. Hart does not support the ban stepping towards helping the environment. He says that the bill is damaging "manufacturing plants in New Jersey and New Jersey jobs," particularly during the pandemic.
The bill started originally with a different measure that consisted of a 5 cent cost with single-use plastic bags. But this proposition was vetoed by Gov. Murphy, citing it as "insufficient." 
When the new bill came out, The Assembly passed it in a 48-24-7 vote. It again was passed in the District Senate in a 26-12 vote without a debate. They are all waiting to hear from Gov. Murphy, but he is expected to concur. Republican lawmakers do not support this bill, as they do not understand why paper bags were included in the ban nor why this bill is being put in place during a pandemic, a financial crisis for businesses.  
NJ Spotlight reports that Assemblyman Brian Bergen (R-Morris) questioned why it is being banned.
'This bill is nothing short of sheer lunacy,'' Bergen said. 
Assemblywoman Holly Schepisi, a Republican from Bergen County, questioned why the state is imposing new costs on businesses during a pandemic that has already cut into their profits, particularly restaurants. 
"We're essentially kicking them in the head," she said.
Other practical information about the bill is that, once it is carried out, it will not be effective until after at least 18 months have passed. Other "grace-periods" will be put in place to give companies time to adjust and fully recognize all factors and rules related to the new bill. Furthermore, if any supermarket chains and stores do not follow the guidelines of this bill, they will receive a certain penalty in the form of money. This is more specifically described in the New Jersey Herald. The NJH claims that any business or company not adhering to the bill would receive a reprimand the first time, a fine up to $1,000 the second time, and finally a fine up to $5,000 the third time.