Fremd brings back Turnabout with its second annual Winter Gala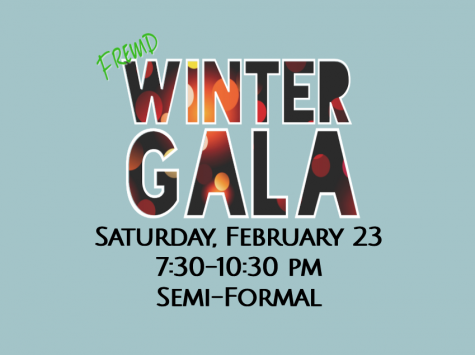 After a successful winter dance last year, Fremd's Student Council is hosting its second annual Winter Gala on Saturday, Feb. 23 from 7:30 to 10:30 pm in the main gym.
This year's Winter Gala theme is "Starry Night," and students can dress as casually or formally as they desire. Additionally, based on popular vote, the dance will be a turnabout.
Student Council has planned various components to the event in hopes of creating a memorable experience for all Fremd students. There will be a red carpet and photo booth set up outside the gym where students can gather with their friends to take pictures and a karaoke machine will be set up in the dance room where students can sing their favorite songs.
Junior and Student Council co-president Dylan Cardoza believes that Winter Gala will bring Fremd students together as a community.
"The goal Student Council has set for this year's Winter Gala is to make it as fun and memorable for students as possible while creating a better sense of community at Fremd," Cardoza said.
During the week leading up to the dance, students can participate by dressing up for spirit week. The spirit days are: PJ Day, Tourist Day, Class Color Day (Freshman-Blue, Sophomores-Black, Juniors-Silver/Gray, Seniors-Gold/Yellow, Faculty-White), and American Heart Association Shirt Day or Red Shirt Day. Each day students dress up to the daily theme, teachers will hand out raffle tickets. These raffle tickets can be used for a chance to win prize baskets containing Fremd apparel, snacks and AMC or Fandango gift card, autographed Blackhawks gear and game tickets, hockey stick signed by Patrick Kane, salon products, a five pound bar of Hershey's chocolate, and many more. The pre-dance raffle basket winner will be announced at the end of 8th period on Friday, Feb. 22 and more winners will be announced during the dance.
Tickets can still be purchased for $20 online at tinyurl.com/wintergalatickets2019 or outside the cafeteria during lunch periods until Friday, Feb. 22. On the day of Winter Gala, tickets can be purchased for $30 at the door. This year, Student Council is aiming to raise $1500 that will benefit the American Heart Association Fundraiser.
Spanish teacher and student council advisor Ashley Soriano believes choosing a cause to support distinguishes this year's winter gala from last year's. "I love that we chose to support the American Heart Association and that there are raffle baskets throughout the night," Soriano said. "There will be more students, more baskets, better decorations, faster check-in, and some surprise features in the actual gym during the dance."
About the Writer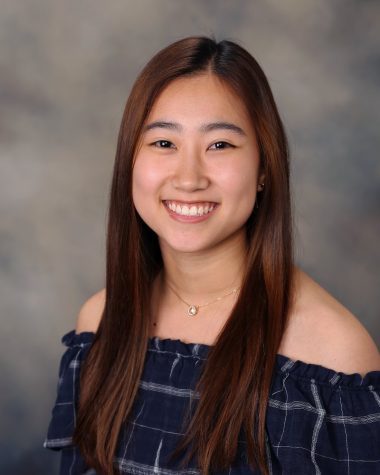 Jiyoon Hwang, News Editor
Jiyoon is now a sophomore and is the Social Media editor for Viking Logue. This is her second year as a member of Logue and her first year as an editor....