Understanding meteorology: Weather models and how they work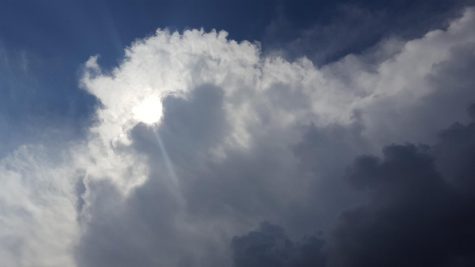 One of the main winter hassles is forecasting. Long-term forecasting is more difficult than in the summer months because of multiple precipitation types that can occur. Forecasters use a variety of different models, or forecast outputs, that can give us an idea into the future. Because of the complexity of forecasting, there are a few different groups of model systems: climate, monthly, long range, medium range, short range and high resolution models. Each of these systems provide a key role in winter forecasting.
There are two main Climate Forecast Systems: the CanSIPS model and the CFS or CFSv2. The CFSv2 is a monthly model that provides a temperature and weather system forecast for a month into the future. It's accurate with weather pattern predictions, but not individual weather systems projections. This model gives us the general idea of a potential arctic cold spell coming our way in the winter months.
The long range models are typically used on TV or in news. Long range models provide 15 days of forecasting, although they are typically accurate only for the first 10 days and don't provide good predictions about winter precipitation. Some models that are a part of this category include the Global Forecast System (GFS), Global Ensemble Forecast System (GEFS), and European Model (ECMWF). In addition, a new model has recently been introduced called the GFSFV3. This model has been proven to project much accurate forecasting for a longer period of time.
Medium range models are models that predict about 3.5 to 7 days ahead. There aren't many of these models, but the NAM is a notable one that has much better winter graphics than others. Medium range models are most commonly used, primarily for their higher resolution and longer range than their shorter range counterparts.
Short range models are the most critical for forecasting. These models are very good at predicting up to three days. They provide advanced products and accurate information. Some shorter range models include the HRRR, RAP, and NAMNEST. When winter storm warnings are issued, that information is mostly gathered from these short range and high resolution models. These models also provide information on the total snow accumulations and ratios, which are very helpful in warning the public.
All of these models are very important and all provide different insight to forecasters and the public. Each model forecasts in a different way, making weather forecasts more accurate when used together. By using the long range models, meteorologists can warn the public of significant weather for a week while further refining that forecast as shorter range models become available.