Denise Wilson – 2021 District 211 Board of Education Election Candidate Questionnaire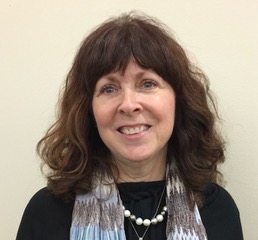 The Viking Logue sent out a questionnaire to all nine candidates in the District 211 Board of Education race. Below is candidate Denise Wilson's unabridged response. See here for The Logue's full coverage of the April 6 election, including other candidates' responses to the questionnaire.
Background
BIOGRAPHY: Tell us about yourself. What qualities, experiences, and skills make you a good choice for the Board?
Denise Wilson was born and raised in Indianapolis Indiana and moved to Hoffman Estates in 1984, as part of AT&T's expansion into the computer market, where she has built and managed organizations and developed budgets in numerous areas of the telecommunications business (software development, sales, network security, credit and collections) and worked with unions with AT&T, Ameritech, SBC and Lucent.
Denise is actively committed to the community, volunteering for the last 20 years with the Village of Hoffman Estates starting as a Commissioner on the Zone Board and currently is a member of the Planning and Zoning Commission. For the last 2 years she has been a Community Representative on the Administration and Finance Committee for the Hoffman Estates Park District.
Denise currently holds the position of Vice President on the Lutheran Day Early Childhood Center board located in Chicago Illinois. And for many years she supported the Midwest Center Against Sexual Assault as an Illinois Rape Victim Advocate.
Through her volunteering, she demonstrates a strong commitment to the Community of Hoffman Estates and dedication to support others. These positions have given her the opportunity to hear people's concerns and to facilitate change.
Denise is a professional artist who offers commissioned artwork to "capture a moment in time" in colored pencil, graphite or pastel. She has one daughter that attended both District 54 and District 211 continuing to become a Forensic Psychiatrist.
MOTIVATIONS: Why did you decide to run for the Board of Education? What would be your top priorities if elected?
I am running for District 211 school board as I think we can do better than status-quo.
Per the National Education Association, for the years 2018-2019, Illinois taxes payers paid teachers the highest average salaries of Midwestern and Neighboring states. And District 211 schools are not even rated in the top 10 schools for Illinois.
US News, rated Fremd High School as number 19 with only 57.2% students leaving college ready. All other District 211 schools rated less than 50% college ready. Keep in mind this before the last year of remote learning. Which for most has not been successful. We can and must do better!
District 211 has a favorable budget varies of $12M and a land sell of $17M. Why are our taxes going up with this much in the budget? Our state has lost thousands of jobs, small businesses are struggling, the last thing we need is a tax increase.
COVID-19
How can the district support the mental health, physical well-being, and academic achievement of students during the pandemic? How should the district approach reopening?
The biggest challenge is the long term affects of students being out of school and elearning, not only the academic loss but the social and emotional affects. Data continues to support that the harm from not being in school is long term. And mental health-related issues are greater in children over the age of 11. The Board will need to look at assessments to identify learning gaps and devise strategic responses to support what the students know or don't know, you can not go straight into grade-level curriculum.
Equity
STUDENT CONCERNS OVER EQUITY: Over the past year, district students have addressed the Board over racial equity and sexual violence concerns. Please describe how you would approach these issues if elected.
Based on information provided at the District 211 board meetings a committee/team has been directed to review/evaluate equity. Their findings will be provided to the Board, we should wait to hear their findings before making any statements.
TRANSGENDER STUDENT LOCKER ROOM ACCESS: After five years of vocal community input from both sides of the issue, the district in January 2020 implemented a policy to allow transgender students unrestricted use of the locker room corresponding to their gender identity. What approach should the district take toward transgender student locker room access?
The current Board addressed this policy and without knowing the details I can not comment.
Fiscal Policy
PROPERTY TAXES: Striking the right balance between minimizing the tax burden on district residents and ensuring the future financial security of the district is challenging, especially during these economically uncertain times. What is your stance on abating or rebating a portion of the district's property tax levy?
I do not agree with the tax increase for District 211. This is not the year to increase taxes, the Board should have considered the heavy financial affects of the pandemic on our community.
EXPENDITURES: In which areas should the district focus its spending? Are there areas where spending should be cut?
Increasing efficiency in school spending begins by identifying district goals and designing a budget that supports those goals. We would need to analyze the budget to identify whether the allocations support reaching those goals, then reallocate as needed.
Role of the Board
COMMUNICATION WITH THE COMMUNITY: Recent months have shown increased community interest in Board proceedings. How should the district communicate with the community? How should the community be able to communicate with the district?
The communication between the administration and the parents/students has been poor. There has been directional changes between remote, hybrid and in-person learning many times without any waring or providing justification. The Board should be included in making all directional education changes and then changes need to be communicated to the parents in a timely manner with detailed reasons.
COOPERATION WITH OTHER BOARD MEMBERS: While the vast majority of Board resolutions are passed unanimously, many important votes have come down to a 5–2 split. Additionally, some have raised concerns over the introduction of divisive politics into local elections. Please comment on how you would work with other Board members if elected.
Effective school board members contribute their unique talents while collaboration and working as a team with other board members. Board members should focus on what is best for all students, adapt a fiscally sound budget and advocate for education without putting forth a political agenda with little relevance to student achievement. They are responsible not only for making decisions to improve schools but for incorporating the needs, priorities, and consensus of the community.
Final Thoughts
OTHER ISSUES: You may feel strongly about an issue for which we did not ask a question. If this is the case, please take the opportunity to share your thoughts on that issue here.
The health of a community depends on the health of its local high schools as high schools should prepare young people for the challenges of the future.
A POSITIVE NOTE: It's been a rough year, so let's end this on a positive note. What is your favorite thing about District 211?
The 211 students' sprit and they deserve school board members that will be focused on moving the district forward and educating all students to meet high standards.