New bill allows Fremd students excused absences regarding mental health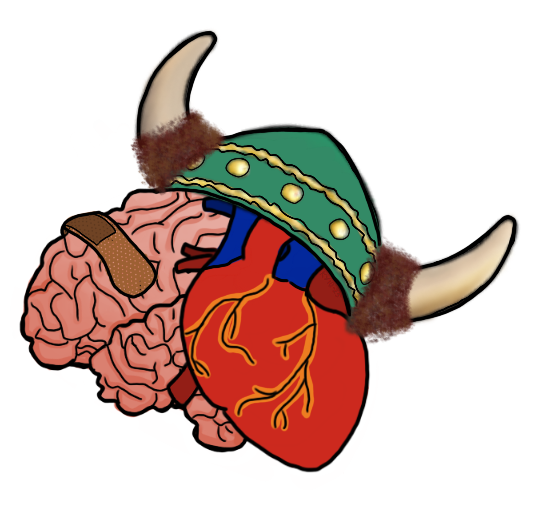 Honors classes, AP tests, extracurricular activities, standardized tests… the list goes on. Needless to say, school can be quite stressful for many students. The constant pressure from parents, teachers, and peers is equally overwhelming. On top of that, the pandemic has increased levels of stress, anxiety, and other mental illnesses among students across the nation. Since the pandemic started, there has been a 24% increase in visits relating to mental health among children from ages 12-17, according to the Center for Disease Control and Prevention. 
Due to such a substantial decline in students' mental health, Governor J.B. Pritzker has legislated a new bill enacting Mental Health Days for all students in Illinois starting Jan. 1, 2022. The bill allows students struggling with their mental health to be excused from school for up to 5 days without being required to present a doctor's note. After a student's second mental health day, a counselor will reach out to their family and discuss means of help.
Fremd counselor Mike King foresees the new bill largely benefiting students' mental health and in turn creating a better learning environment within schools.
"In theory, if you have more engaged, more enthusiastic, healthier, and balanced students, classrooms are probably going to run a little bit more smoothly with better energy," King said. "Whereas if you have a bunch of stressed, anxious, tired, grumpy people in front of you or on your team it gets more challenging to function, especially in high capacity."
While there are ways to get support within the school, King mentions that the environment, especially considering a place as competitive as Fremd, can be overwhelming in and of itself. Therefore, allowing breaks from the campus is necessary in some cases to let students take care of their mental health. 
"[Mental Health Days] are recognizing that sometimes the whole environment itself could be stress inducing," King said. "With a mental health day, you're allowed to work at your own pace and [it] gives you a little bit more freedom and self-direction." 
The legislation isn't only aiding students but also changing the way mental health is addressed. There can often be a feeling of discomfort when mental health becomes the topic of discussion, and the bill implementing Mental Health Days can help address that stigma.
Fremd counselor Tony Tosh says the new bill is liberating for both students and faculty by addressing that struggling with mental health is a real issue for everyone.
"Even adults say 'I'm going to take a sick day' and joke 'Oh it's a mental health day,' which is fine, but we [shouldn't] have to joke about it," Tosh said. "So I think in terms of having this instead of saying 'it's a sick day' is a nice piece of freedom."
Many may feel reluctant in sharing when it comes to mental health as opening up can be difficult. Reaching out for help is hard when the attitude towards mental health isn't as accepting as it could be. However, having a resource where students are given more agency and privacy when it comes to taking care of themselves may have more positive impacts.
Fremd Junior Anya Bhowmick admits students may use mental health days to skip a test and study more but sees the bill as being beneficial for students who really struggle with their mental health and also for students who just need a break. 
"I know sometimes students will already skip a day to study more if they have a test," Bhowmick said. "However, Mental Health days can allow students who need more help to get the break they need and help them take care of themselves."
Despite returning to in-person learning, the struggles of living through a pandemic still linger upon students. Allowing students mental health days is helpful in alleviating some of the stress but there is still much more to be done.
Fremd Sophomore Salome Javakhishvilli points out parents' opinions also play a role in the amount of students who take mental health days. 
"To a certain extent that some kids may frequently use them, if they're allowed to, but there are also kids who may need to take a day off but may not be allowed to because their parents or guardians may disregard their mental health," Javakhishvilli said.
In response to how the school will handle mental health days, Tosh recognizes that there is still much that needs to be worked out as the bill is still in its "beginning stages," and trusts that Fremd will make sure students are well-aware of this new resource. 
Fremd counselor Jaclyn Han notes that the school needs to be cautious to present mental health days and their regulations in an acceptable manner to students.
"I think we have to find that fine line between offering support when [students] take those days and then making sure that they don't feel like their mental health will be even more compromised by having to talk about all of the reasons they took it," Han said.
The bill requires counselors to check in on students after their second mental health day. As always, students are given confidentiality when speaking to counselors unless they say something that poses a safety concern to themselves or to another person. With mental health days, students may find it easier to ask for help because they are the ones in charge of their mental health.