Most surprising teams in the NBA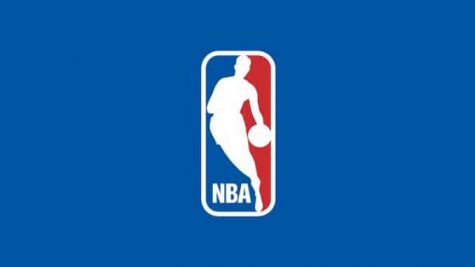 Whether it be blowing leads or insane game-winners, this season has many NBA fans baffled at the current standings. To no one's amazement, the many teams that boasted high potential in the off-season are dominating the league. Teams like the Los Angeles Lakers (41-12) and their dynamic duo of LeBron James and Anthony Davis, as well as the heavily stacked LA Clippers (37-18), including notable players such as Kawhi Leonard, Paul George, and Lou Williams, control the Western Conference. Meanwhile, reigning MVP Giannis Antetokounmpo and the Milwaukee Bucks (46-8) stand over the Eastern Conference with a league-leading record. However, there has been a multitude of teams that have surprised the world of basketball, either exceeding or completely failing to meet expectations.
Dallas Mavericks (33-22)
In the past, Mark Cuban has certainly had success utilizing young European stars, as seen in his 2011 NBA Championship under the leadership of Dirk Nowitzki. This season has surely taken him by surprise, however, as the return of Kristaps Porzingis and rise of Luka Doncic have brought the Dallas Mavericks, a team that only won 33 games last season, to a 33-22 record and a 7th seed in the Western Conference. This is a dramatic advancement from last year as they almost have as many wins as they finished with while almost half the season remains. 
Much of their success comes from Doncic having a breakout season as a sophomore as he puts up 28.9 PPG 9.5 RPG and 8.7 APG, propelling him into the MVP conversation. Furthermore, Jalen Brunson, an Illinois native who attended nearby Adlai E. Stevenson High School, is having a great season; he was recently named the NCAA Player of the Decade, winning two championships in three years with Villanova. 
With a young team and a star in Doncic who recently got selected as an All-Star starter, the future for this team looks bright. 
Golden State Warriors (12-43)
Under head coach Steve Kerr, the Golden State Warriors have created a dynasty, winning three championships in five years. While the departure of star Kevin Durant was certainly projected to hurt the Warriors, no one expected the injuries to All-Stars Draymond Green (various injuries) and Stephen Curry (broken hand). Likewise, fellow All-Star Klay Thompson is also sidelined due to an injury dating back to the 2019 Playoffs where he tore his ACL. Furthermore, no one expected a team that set an NBA record for 73-9 in the regular season to be dead last in the NBA. Much of their failure comes from the young roster and the newly acquired players who still have yet to fully understand the system. Although rising star D'Angelo Russell was given in return for Kevin Durant via sign and trade, his 24.0 PPG 3.0 RPG and 8.0 APG are not enough to carry the team. His good numbers, however, were able to draw the attention of other teams and he was swapped for former ROTY Andrew Wiggins.
While the Warriors are having a disastrous season which includes the league's worst record (12-43), fans remain hopeful for the Dubs with the return of stars Curry and Thompson. Their young roster is the third youngest in the NBA with the average age at 24.87, but under the leadership of former All-Stars and especially back-to-back MVP Stephen Curry, the Warriors can certainly bite back next season. A positive surprise for the Warriors is the signing of Marquese Chriss who is posting career-high stats. With all their young, raw talent and veteran leadership, the Warriors have a strong spark to kindle for next season in hopes they can return to their former glory.
Oklahoma City Thunder (33-22)
Most NBA fans thought it was time for the Oklahoma City Thunder to rebuild; Chris Paul, however, said no. After losing star Russell Westbrook, the Thunder no longer have any players from their 2012 NBA Finals run, a team that included future MVPs Westbrook, James Harden, and Durant. While Westbrook and Harden have once again teamed up in Houston this season, Paul returned to Oklahoma, where he played initially due to Hurricane Katrina ruining his then team, the New Orleans Hornets' arena. Paul, yet again being named an All-Star even after being called old and washed up, has provided a strong veteran presence for the team. Center Steven Adams is likewise offering a veteran presence along with controlling the paint, almost averaging a double-double with 10.7 PPG  9.3 RPG and 1.1 BPG. 
The most surprising player on this unexpected Thunder run is Shai Gilgeous-Alexander, who is boasting career stats: 19.5 PPG 6.1 RPG and 3.2 APG. This young and rising star, alongside Paul and Adams, has led the Thunder to a surprising 33-22 record, tying the Dallas Mavericks in the competitive Western Conference. Their recent success is a departure from their lack-luster start to the season where they were a below .500 team. They turned around their 7-11 start to go 11-4 in the month of December, tied for second-best that month with the Miami Heat. This surge of wins and continuous success in the month of January has placed the Thunder 5th in their conference and has surprised many fans of the NBA. 
Toronto Raptors (40-15)
Most teams assumed that with the departure of Finals MVP Kawhi Leonard, the Toronto Raptors would struggle to make the playoffs. The Raptors proved otherwise as they currently hold second place in the Eastern Conference as they are coming off a season-high 15 game win streak. Led by aspiring star Pascal Siakam, who recently was named an All-Star for the first time, with his fantastic season for the Raptors as he is averaging a career-high 23.7 PPG, 7.5 RPG, and 3.4 APG.
Point guard  Kyle Lowry also was named an All-Star this season, and has helped the team greatly at the guard position. Longtime NBA players Marc Gasol and Serge Ibaka provide a veteran presence to the young players on the Raptors as they hope to win back-to-back championships. While most of their playoff power came from Kawhi Leonard, Fred VanFleet is also having a career season this year as he certainly proved himself in last year's NBA Playoffs. While losing Leonard has certainly hurt the Raptors, to much surprise they are proving that they can withstand the pressure of being the reigning champions as they push forward into the season.
Miami Heat (35-19)
The most surprising team in the NBA is none other than the Miami Heat. With the addition of All-Star Jimmy Butler, the Heat are becoming an unexpected powerhouse in the competitive Eastern Conference, beating out strong teams such as the Philadelphia 76ers and the Indiana Pacers. While Butler had been bouncing around teams in previous years, it seems he has finally found a home as he is averaging 20.6 PPG 6.8 RPG and 6.2 APG with his new team. Some have even called for him to be MVP this season as he is leading the Heat to 4th in their conference.
Although Butler has playoff experience, the core roster of the Miami Heat includes many young players. Rookies Tyler Herro and Kendrick Nunn have proven themselves as steals in the most recent draft, as both players are contending for the Rookie of the Year award. Second-year player Duncan Robinson is shooting lights out this season as he tied a Heat record for 10 threes in a game this season and was recently invited to the three-point contest. The most unexpected player in the Heat's surprising success, however, is first-time All-Star and NBA Skills Challenge winner Bam Adebayo who is averaging career highs in points, rebounds, and assists. While the Miami Heat are off to a surprisingly potent start, hopefully, they can finish strong under guidance from Butler and head coach Erik Spoelstra.