Underrated Music: Leather Corduroys' 'Season'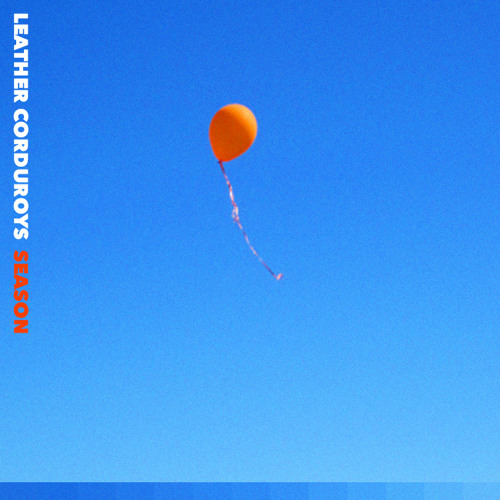 As founding members of SAVEMONEY, a hip-hop collective best known in reference to Vic Mensa and Chance the Rapper, rappers Joey Purp and Kami are no strangers to Chicago's thriving music scene. Their unparalleled music sensibility has allowed for their ascent in the industry despite obscure origins.
Though they are now both moderately successful, Purp and Kami were relatively unknown in the rap community in 2016, when they composed the duo Leather Corduroys and released Season, their first studio album. Rather than publish their work on most streaming platforms, the duo opted to post their music on Soundcloud. Season defies some elements of the SoundCloud rap style, avoiding "mumble rapping" and triplet flows. It does, however, maintain the genre-bending characteristic of the platform, exemplified by its seamless fusion of rap, funk, and progressive and indie rock.
"I Told You So," featuring Chance the Rapper, opens the album. Chance abandons his typical brash tone for a subdued, melodic sound paired with ethereal production. The Leather Corduroys are largely absent in the opener, but Chance successfully sets the tone for the album to follow.
The other featured artist, Knox Fortune, grants an indie edge to arguably the most remarkable track on the album, "Remember Me," which incorporates bold instrumentation, extensive audio panning, and distorted background vocals. Rock influence is again present on "Developers," which chances polarizing some listeners with somewhat repetitive sampling.
The album exhibits apparent Kanye influence. Thematically and in terms of Purp's flow, for example, "Rocket Man" is reminiscent of Kanye's 2011 track "Lift Off." "In Da Club" similarly evokes Kanye's Yeezus era with its aggressive flow and "I Told You So" does the same with its production. Both tracks steer clear of simply parroting Kanye's often sample-heavy, grandiose style, favoring a more minimalistic sound.
Listeners will be hard-pressed to find a song that falls flat on Season. Even the interlude, titled "My Good Girl," is well-made, with pitched-up vocals and synth effects. Other tracks, like "Adios," heavily utilize vocal effects to satiate contemporary rap fans. 
Season lacks the lyrical profoundness of Purp and Kami's later projects, which delve into their stories of a difficult upbringing in Chicago. Instead, Season favors escapism, providing an outlook that is both unburdened and amusing. It's an "everything but the kitchen sink" album in its constant meshing of genres but overall cohesive feel.
Purp and Kami are constantly evolving as independent artists. Though the former members of Leather Corduroys continue to work together, their changing styles make the prospect of a future collaborative project perfectly resembling Season increasingly remote. Still, if their August collaborative effort "Sayless" and several acclaimed independent projects are any indications, Joey Purp and Kami will continue to share their virtuosity for years to come.