A quick recap of the post-Thanksgiving blizzard of '18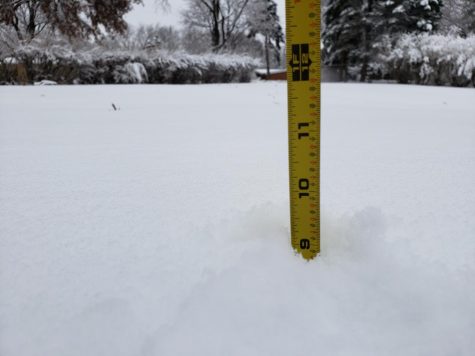 Whether we were traveling, out shopping, or just simply at home, the blizzard that struck after Thanksgiving this year was slightly larger and dangerous than a typical winter storm. There were numerous travel delays and road closures, making it nearly impossible to travel through the storm.
The National Weather Service (NWS) defines a blizzard as sustained winds gusting to 35 mph or greater. This in combination with falling and/or blowing snow results in blizzard conditions.
The recent storm, referred to as Bruce by The Weather Channel, formed in late November and swept through the entire Midwest and Central Region of the United States. A storm like this typically does not occur in these areas until late December. The dynamics of this dangerous storm, with very strong and efficient snow production, showed the necessity to be prepared for these types of events well before the winter season.
Thanks to relatively good agreement between the models, forecasters were able to predict the approach of the storm almost a week beforehand. However, a few days before the storm, problems began to surface. All models predicted a winter storm or blizzard occurring somewhere in the United States, but each showed different locations. Some models trended south of our area, while some trended well north near the Canadian border. Due to the inconsistency of the models, an official Winter Storm Warning could not be released until a day or two before the storm. Blizzard Warnings were not even issued for the event until just less than three hours before the storm.
By the time the storm came, travel was shut down and most roads were impassable. During the evening of the 25th, Township High School District 211 declared an emergency school cancellation for the next day.
Ultimately, the NWS measured a total of six inches of snow with drifts, to locally near a foot of snow with even higher drifts. While this storm is not one of the worst blizzards we have seen, it will certainly be remembered considering the widespread power outages and other issues around the area.