What to watch for Fall TV
Fargo (Mondays at 9 p.m. CST on FX)
Following the first season of "Fargo," which continued the storyline of the 1996 Coen Brothers cult film of the same name, the second season of this crime-thriller retains its quirky, dark atmosphere, while also featuring an all-new cast and time setting.  In this season, we follow the 1979 investigation of a trio of murders at a Waffle Hut in Minnesota, headed by Officer Lou Solverson (Patrick Wilson), who was previously played by Keith Carradine in the first season.  Eventually the case reveals a bigger, more harrowing plot involving elements ranging from a group of local gangs to a pre-presidential Ronald Reagan (Bruce Campbell).  Featuring other big names such as Kirsten Dunst, Ted Danson, and Nick Offerman, this offbeat, snow-filled murder mystery is definitely one not to miss.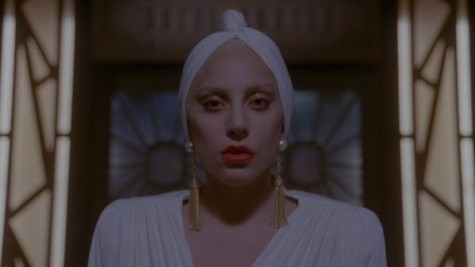 American Horror Story: Hotel (Wednesdays at 9 p.m. CST on FX)
FX's horror anthology series "American Horror Story" quickly became the network's top rated program with its fourth season, entitled "Freak Show." With its fifth edition, "Hotel," the series is looking to change things up.  This season is the first to not feature cast regular and fan-favorite Jessica Lange. In early February, series creator Ryan Murphy announced that her shoes would be filled by pop singer Lady Gaga.  Gaga plays The Countess, the strange, bloodsucking owner of the haunted Hotel Cortez in Los Angeles.  The season carries on the tradition of containing pervading, dark themes, which in this season include the pains of addiction and unbreakable habits.  In addition, series regulars such as Evan Peters, Kathy Bates, Sarah Paulson, and Denis O'Hare return once again to help deliver the eerie, twisted storyline.
The Walking Dead (Sundays at 7 p.m. at CST on AMC)
The upcoming sixth season of one of the decade's most popular drama comes after its successful prequel spinoff series, "Fear the Walking Dead," which already built up  anticipation to what show creators are calling one of the most action-packed season yet.  The series will continue to chronicle the story of protagonist Rick Grimes (Andrew Lincoln), who struggles to maintain his humanity in the increasingly bleak, zombie-filled, apocalyptic world he inhabits, while taking care of his two children.  In addition, fan-favorite characters such as Daryl Dixon (Norman Reedus) and Glenn Rhee (Steven Yeun) will also be forced to confront inner conflicts within the walls of their survivor community, while simultaneously battling the undead.  Leaving over 15.8 million viewers stranded with its cliffhanger season five finale, the series is expected to dominate the Sunday primetime schedule block once again as massive audiences return to witness the unfurling fate of the survivors.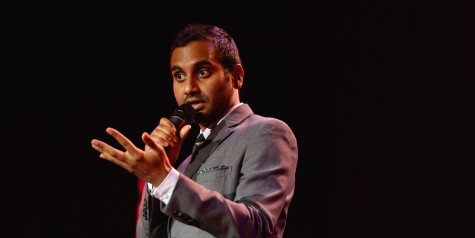 Master of None (Nov. 6 on Netflix)
Stand-up comedian and "Parks and Recreation" alum Aziz Ansari returns to television with his Netflix original series "Master of None."  The show's protagonist, Dev (Ansari), a 30-year old New York actor and comedian with little success, struggles with indecision on large issues such as where he wants to lead his life as well as smaller ones such as what type of breakfast to get.  In addition to Ansari, the cast also includes Claire Danes, Jon Benjamin and Eric Wareheim, who play his esteemed friends and colleagues who attempt to manage Dev's increasingly neurotic behavior.