District 211 starts up Student Business Incubator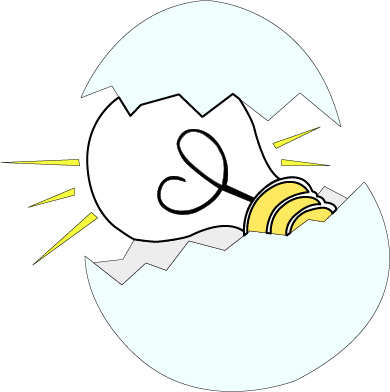 District 211 kicked off a special opportunity for student entrepreneurs and community investors alike on the night of Wednesday, Nov. 5. Coordinator Patti Ertl unveiled the plan for a district-wide Student Business Incubator, which gives students the ability to collaborate and compete over real ideas—and real money. Over the next year, students and teachers will work together to create educational apps, household products, and new technologies in hopes to learn business strategies and gain funding for their projects.
The Student Business Incubator began as a college-level effort to teach students how to create and manage their own businesses through close mentorship. Gradually, local investors became interested in the business students' projects, transforming the Small Business Incubator into a chance for fledgeling entrepreneurs to make start-ups profitable before ever leaving school. District 211 hopes to bring the same opportunity to high school students.
As University of California-Irvine business school administrator Charlie Baecker said in an interview with U.S. News, "An incubator is a lot like learning to ride a bike with training wheels."
Senior Kamalesh Srikanth sees a lot of potential in the Incubator's student funding.
"This program will catalyze the process of innovation by giving students an incentive to capitalize on their ideas rather than idly push them aside," Srikanth said. "If the program takes off, I believe that it will primarily benefit the group of students without the resources to take advantage of their ideas."
It wasn't until Barrington High School decided in 2013 to host its own Small Business Incubator that this opportunity was given to high school students. Pitch day, the anxious closing night of the year's program, was held May 29, 2014. Community investors bid on the school's top start-up ideas. That night, $80,000 was raised for the five best start-up ideas students had created over the past year. The winning pitch was a "Find My Bus" tracking app which claimed the night's largest investment of $25,000.
Freshman Hannah Jaros thinks the opportunity is beneficial for high schoolers.
"Giving students this opportunity will allow them to actively find out and experience career interests and furthermore encourage them to work towards their dreams," Jaros said. "It will also prepare them for when they get into college and after that, the business itself."
District 211 hopes to recreate Barrington's success with the SBI, and has all five schools, Palatine, Fremd, Conant, Schaumburg, and Hoffman Estates, involved. Chad Jonas is Fremd's coordinator and should be contacted with any further questions about the opportunity.