"Twin Peaks" to return after 25 year hiatus
Cult classic "Twin Peaks," created by David Lynch and Mark Frost, is set to return to television in 2016. The continuation is set to air on Showtime as a limited series consisting of nine episodes. Lynch, who is best known for directing "Blue Velvet" and "Mulholland Drive," is set to direct every episode, while he will cowrite the series with Frost.
Originally aired on ABC for two seasons from 1990 to 1991 before being cancelled for lagging ratings, "Twin Peaks" followed eccentric FBI agent Dale Cooper, played by Kyle MacLachlan, as he is sent to the titular small town to investigate the death of a popular teenager named Laura Palmer. In 1992, it spawned "Twin Peaks: Fire Walk With Me," a critically panned feature film companion to the series.
The revival was confirmed by both creators in simultaneous tweets that contained a teaser trailer for the new season as well as a hashtag reading "#damngoodcoffee," a reference to the original series.
While speaking to Deadline, Frost confirmed that the series will be a continuation of the original, though it will feature a wider scope.
"It's safe to say that things will happen in Twin Peaks that you'll see," Frost said. "Not necessarily all will be there but yeah, we are going to call it 'Twin Peaks,' so I think that speaks for itself."
The return of "Twin Peaks," which has been called one of the best shows of all time by Time and TV Guide, comes at the heels of a recent television trend of shows returning after cancellation. In November, HBO will begin airing the second season of  its revived sitcom "The Comeback," a decision largely attributed to its large and vocal following since going off the air, a trend Frost credits for "Twin Peaks" return.
"We just have to express our gratitude to the fans who have been so incredibly passionate and tenacious about the show over the years," he said to Deadline. "The fact that this is still alive and kicking 25 years later is a great joy for everybody involved in it."
While no deals have been formally announced, MacLachlan is widely expected to return to the series, as are many of the show's original cast members. Frost says that even though the continuation will be considered a limited series, he has not ruled out the possibility about returning yet again to "Twin Peaks."
"I wouldn't think it will take us 25 years to decide the next time around," he said. "But I think anything's possible to be honest, given that this is happening."
About the Writer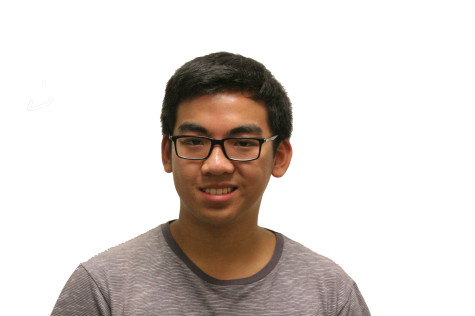 Michael Wu, Lead A&E Editor
Michael Wu is a senior at William Fremd High School and an avid reader, writer, and fan of all things art and entertainment. Michael has been an A&E...