Apple launches new products including iPhone6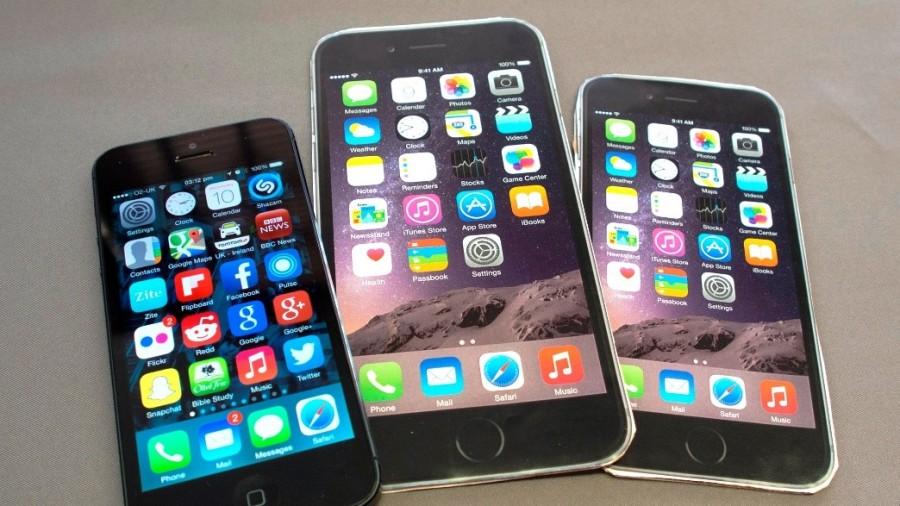 Anusha Thotakura, Staff Writer
September 25, 2014
Apple launched its newest products at an event in Cupertino, CA on Tuesday, Sept. 9. The two newly launched products are the iPhone 6 and the iPhone 6 Plus, both of which will be released Sept. 19.
Both new iPhones went on pre-order on Sept. 12, and broke sales records, selling 4 million units in the first 24 hours.
As speculated, both of the phones have larger screens than previous iPhone models. While the iPhone 5s has a 4-inch screen, the iPhone 6 features a 4.7-inch screen and the iPhone 6 Plus will have a 5.5-inch screen.
Junior Angie Peng feels that the trend in larger phones may become inconvenient.
"People like having big screens, but it's reaching a point where it's not really necessary to make iPhone 6 Plus or the next iPhone bigger than the product before it," Peng said. "Cell phones are supposed to be small and convenient to carry around, and I personally would find it to be kind of a hassle to have a phone that can't easily fit into my pocket."
Apple calls the new screens "Retina HD" displays which have notably higher resolutions– over 720p for the iPhone 6 and 1080p for the iPhone 6 Plus.
Sophomore Chris Zhu believes that these new displays are nothing special.
"Other smartphones have been able to achieve resolutions like that since before 2012," Zhu said. "A device with hardware equivalent to that from two years should not have a base price of $650."
Another major selling point for the new phones is the longer battery life. The iPhone 6 Plus offers a battery life up to 80 hours of audio compared to 50 hours on the iPhone 5.
Both phones have upgraded processors. According to Apple, the iPhone 6 is 84 times faster than the original iPhone.
Apple announced its new operating system, iOS8, which became available for download on Sept. 17. The new Apple Pay feature allows users to make payments online and in-store using their iPhone.
Although other companies have already incorporated similar features, Zhu feels that Apple Pay will lead to increased accessibility for mobile payments.
"This release will pretty much make much more retail stores adopt the technology, which is a win for everybody in my book," Zhu said.
iOS8 boasts other features such as third-party keyboard functionality, allowing users to download apps such as SwiftKey and enable a swipe-keyboard.
Peng believes that Apple has made a lasting impression on consumers.
"As newer iPhones get released, I think people are going to continue buying them," Peng said. "If not for their technological convenience, then for simply how revolutionizing the iPhone's history has been on societal advances."