UCF implements new ID scanning system to promote home event attendance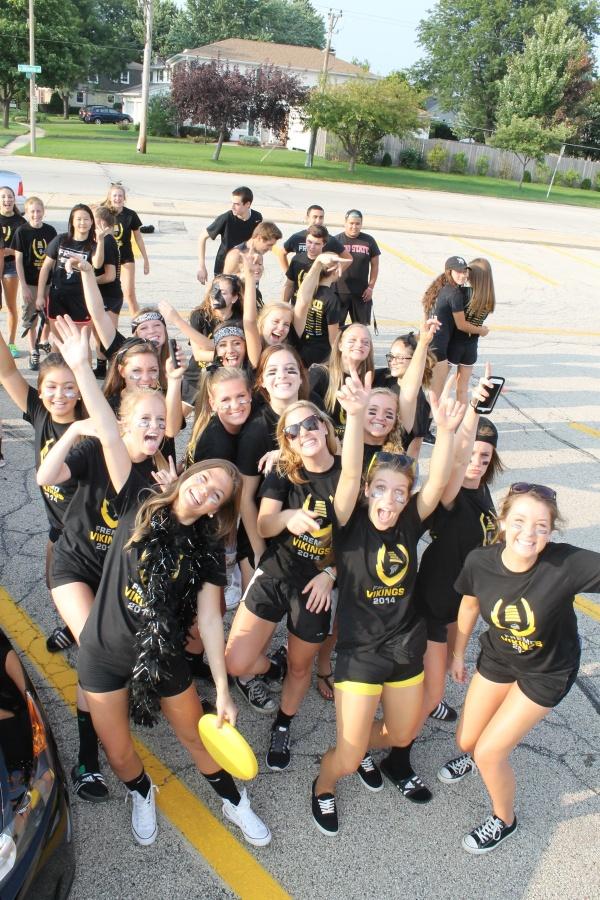 In effort to promote school spirit at Fremd events, United Clubs of Fremd has started a "SuperFan" program, which awards students t-shirts for attending events.
The program, which uses the slogan "Scan Your ID, Get a Free Tee," assigns a point to students every time they scan their IDs at events. UCF representatives wearing yellow and green wigs will have scanners on hand to check-in students. For every ten points earned, a student receives a t-shirt, and the superfan status is awarded at thirty points. The higher the fan status, the more styled and decorative the t-shirts are.
Senior and UCF leader Ben Borst hopes that these initiatives will motivate more students to support Fremd events.
"Last year, we didn't incorporate as many people as we could have," Borst said. "But now, like with the t-shirt program, we're trying to branch out to everyone and give them some incentive to come to the events."
With the new system, UCF is also promoting away game attendance, although not with a scanning system. Tailgates will be held for away games, and students will have the option to be bused to game sites. The busing option allows more underclassmen to attend away games. Tickets for busing and snacks can be purchased at the tailgates.
Senior and UCF leader Anthony Douvris aims to expand student attendance from only football and basketball games.
"The last couple years we've been doing football and basketball, the two biggest sports," Douvris said. "We are expanding now so all the student athletes can feel like they have the school behind them."
To reach out to sports beyond football, UCF encourages clubs and athletics to contact them about specific events in need of promotion.  UCF would then publicize the event and organize student support at the event itself.
Ken Goettsche, advisor of UCF, states that the club plans to advocate all proposed Fremd activities in some way.
"Even if it's chess team, and we can't sit there and clap a lot, if you want some signs made, great!" Goettsche said. "We want to support everybody, but they need to contact us as well."
UCF is also including more teachers, administrators, and underclassmen in its membership this year. The administration played a key role in implementing the "SuperFan" system and supplied the money needed for scanners. Underclassmen now have a bigger say in the club's ideas, as from now on a fixed number of student representatives are required to be chosen per grade. This is a change from previous years, when upperclassmen took charge of the club's plans. *
Senior and UCF leader Anne Freund recognizes the impact of this change.
"We're more welcoming to the underclassmen, and we're trying to get teachers, the administration, and students of all ages involved, not just let the seniors having fun and running it," Freund said.
After seeing how these changes and the new scanning program pan out, UCF looks to creating more levels for the superfan t-shirts to forty and fifty point levels if student interest level increases. The program right now only applies for home events but if the scanning system runs smoothly this school year, the club looks to incorporating it at away games as well.
Sophomore member of UCF Grace Tworek believes the "SuperFan" program will increase attendance and recognizes the impact of attending these events on school unity.
"If you can earn something from going, such as a free t-shirt, there is a better chance that people will come to the games," Tworek said.  "You just get to know everyone in the school a lot better, and you come together to support a good cause."
About the Writers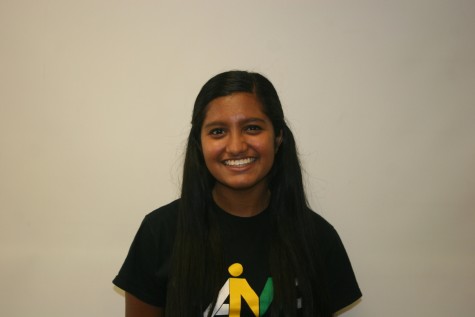 Vibha Pandurangi, Editor-in-Chief
Going into her senior year, Vibha will be filling the position of Editor-In Chief with Cara Ward . She joined the Viking Logue her sophomore year, and...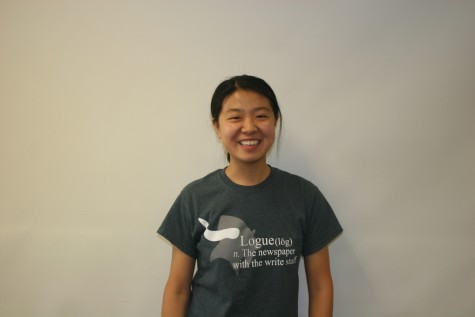 Emily Yin, News Editor
Heya, happy to find you perusing the Viking Logue!

My name's Emily. I think in English, but occasionally dream in a scrappy Mandarin. I smile when...