Attempted abduction in Palatine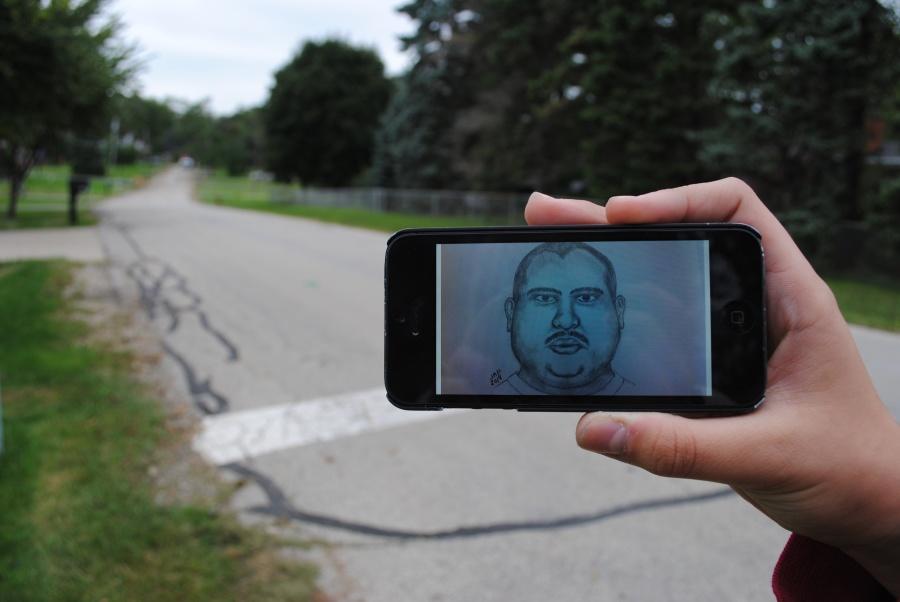 Madeline Zachman, Staff Writer
September 19, 2014
A man attempted to abduct two teenage girls on the 500 block of West Helen Road on August 17. He has not been caught but a sketch of the suspect has been released by the Palatine Police Department.
According to the Palatine Police, the girls were walking down Helen Road when a man got out of his van and told one girl to go with him. He attempted to grab the girl but she was able to get away. The second girl ran to a nearby home to call the police as the man drove westbound on Helen Road.  Neither girl was hurt or injured.
Sophomore Melissa Byrd is surprised that an attempted abduction was nearby her school.
"I'm shocked that something like this happened so close to our school. You don't really think it'll happen," Byrd said.
The suspect is described to be in his thirties with a dark complexion and thinning hair. He is about six feet tall and heavy set with dark stubble. Last seen, he was wearing a white shirt and tan shorts. His car was an older model minivan, either silver or dark-colored.
Fremd Police Consultant Bill Leyden states the police have been investigating this case thoroughly.
"Palatine Police detectives were assigned to work on this case, and have been doing so on a daily basis since the incident occurred," Leyden said. "Those efforts include but are not limited to comparing similar cases in other jurisdictions, exchanging information with those neighboring police departments, and pursuing tips provided to the Crime Stoppers hotline."
The Palatine Police Department viewed this incident as an area-wide concern. Information about was distributed to local news outlets to notify as many people in the community as possible. If anyone has any information about this man or the attempted abduction, the Palatine Police ask them to call (847) 359-9000.
Senior Will Helgren believes younger children are not talked to enough about how to protect themselves when there is a possibility that they could be abducted.
"By the time we reach high school, we have multiple assemblies about cyber bullying and internet safety. We had nothing like that in elementary school," Helgren said. "They should have assemblies. They should have people in positions of authority come in to explain to the kids what stranger danger is. They should set up scenarios to walk them through what to do."
Along with asking the public for input, the Palatine Police Department has been in contact with other suburban police departments to see if there are any cases that involve the same man.
Officer Leyden states that the police are determined to catch the suspect.
"An arrest has not been made, but this case will remain an active investigation until the offender is brought to justice."