Editor-in-Chiefs Jenna Chin and Adam Bieda welcome the class of 2018
Welcome to Fremd, class of 2018!
Between the unfamiliar hallways and hoards of upperclassmen, the first day of high school can be intimidating for a freshman. No longer the oldest and wisest students, you may now be unsure or even anxious about starting school. However, along with the uncertainties of navigating the halls and your classes, high school offers countless opportunities to branch out and explore your interests. Also, to overcome first-day nerves, remember that you are not alone and high school is a new experience for your classmates as well. Here are some tips to help ease your transition from junior high to high school and ensure an enjoyable and successful school year.
Try to go to your locker at least twice a day.
Your locker is there to lessen the load you haul between classes—try to avoid carrying a backpack or bag that weighs more than yourself. If you ever forget your locker combination, it can be found on Infinite Campus.
Branch out as much as possible when you're making friends.
Since several middle schools feed into Fremd, you are bound to meet a variety of new people. Make it a goal to introduce yourself to at least five people you didn't know before in all of your classes. Keep in mind that everyone feels the same first-day jitters, so you're not alone if you feel nervous meeting people. Just remember to be open to different types of students!
A great way to meet new people outside of class is to join clubs and try out for sports.
By finding a club that fits any one of your interests, you can meet many people with common passions. For example, if you enjoy writing, graphic designing, or taking pictures, the Viking Logue may be a great place for you! Our first meeting is Aug. 27 in room 125 right after school.
Don't be afraid to ask people you don't know if you can sit at their lunch table.
On the first two days of school it will be extremely common for kids to be wandering around the lunch room, trying to find tables to sit at. If you are in lunch periods 4 through 6, then you will have met peers and upperclassman mentors from your Viking Advisory and Mentoring Program (VAMP) class—sit with them because they are familiar faces.
Be safe with your iPads.
Not only do you have to be cautious about breaking or shattering the screen, but you must also be careful about what you share on your iPads. Nowadays, your reputation can be made or ruined by something you let out on social media, and with the iPads so handy, you have access to media platforms that may not have been available prior to the start of the year. Remember to use your iPads for educational purposes and to practice the basics of Internet safety.
About the Writer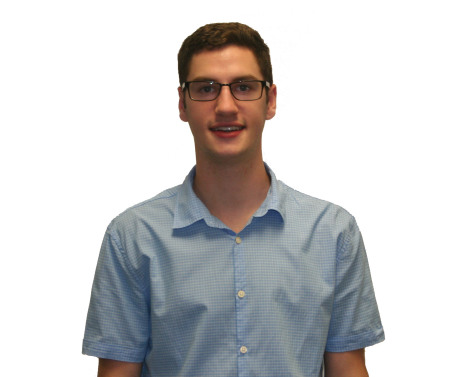 Adam Bieda, Editor-in-Chief
In his fourth year on the Viking Logue, Adam will take on the position of Editor-in-Chief with fellow EIC Jenna Chin. He started off in News his freshman...