No shortage of extracurricular activities for the new school year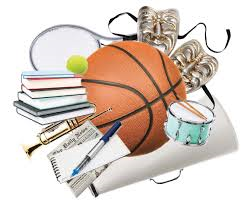 In Fremd, there is no shortage of clubs and sports available for all students interested in extracurricular activities. Not only will clubs look good on a college resume, students can participate in activities they enjoy and meet new people. If students are interested in clubs, there are pamphlet sheets in the front office and television and projector screens with information on selected clubs. The staff is also more than able to provide information on extracurricular activities.
Sophomore Thomas Morel is an active member of some of Fremd's marching band and wrestling team, both of which he feels have helped him in his Freshman year.
"They give me something to do," Morel said, "as well as exposing me to all kinds of people."
Some of the most popular activities include Service Over Self, or S.O.S., where members can provide charity work and support for those in need, and United Clubs of Fremd, or UCF, where students show their school spirit at sporting events like football games. Student council is also a favored club at Fremd in which members can run for positions in the student government. An event that is highly popular with Fremd students include Operation Snowball, an event aimed at helping students meet new people and form friendships.
Those interested in academic activities should check out the Scholastic Bowl, a trivia-themed competition, the chess team, the debate team or the math team. Those who are interested in current political issues and also enjoys debating should consider Model United Nations, a club where members simulate a United Nations meeting. Clubs geared towards a specific subject, such as science and spanish, also allow students to learn more about that particular subject.
Fremd also has a plethora of clubs for students who enjoy creating artistic material, such as art club, where students can create their very own paintings, photo club, where digital photos are edited through Photoshop, or writer's workshop, where members write original material. Clubs that focus on creating music and choreography as art includes group interpretation, marching band, Orchesis dance, Fremd's dance team, or cheerleading. Additionally, woodworking allows students to create objects and materials like boxes and birdhouses out of wood.
The clubs listed above are only a slice of what Fremd has to offer. Any student can join an activity to showcase their talents, participate in an activity they enjoy or simply become part of and get to know Fremd's community.
For incoming freshmen, Morel has advice on how to make the most of joining a club in Fremd.
"Do what you want to do," said Morel, "Try something new. Meet new people. Ultimately, just have fun."