Streaming offers TV alternatives during summer hiatus
As many shows begin their hiatus during summer, viewers are eagerly left waiting for their favorite programs to return. Luckily, streaming services such as Netflix and Amazon Instant Video offer alternatives to some of television's most popular shows, like "True Detective," "Game of Thrones" and "Pretty Little Liars."
If you watch "True Detective"…
"The X-Files"
Chris Carter's seminal series followed two FBI agents, played by Gillian Anderson and David Duchovny, as they investigate paranormal crimes and uncover a government conspiracy to cover them up. This influential show ran for nine seasons and inspired two feature films, and eventually kicked off a trend of dark supernatural dramas like "Fringe" and "Buffy the Vampire Slayer." Viewers of "True Detective" will enjoy the chemistry between Anderson and Duchovny, as well as the show's heavily serialized mysteries.
"Top of the Lake"
Elisabeth Moss stars as New Zealander Robin Griffin, a detective investigating the disappearance of a pregnant twelve-year-old in this BBC miniseries created by esteemed film director Jane Campion. Just as "True Detective" did in its acclaimed first season, "Top of the Lake" reveled in exploring the darkest underbelly of its picturesque setting.
If you watch "Game of Thrones"…
"The Good Wife"
Coming off its fifth and most acclaimed season, this CBS legal drama continues to be anchored by smart, unexpected writing and strong performances from its entire cast. Mirroring the cutthroat world of "Game of Thrones", the characters of "The Good Wife" are constantly competing with each other, fighting for control and prestige in a universe populated by power plays and deceit.
"Orange is the New Black"
Netflix's much-loved drama follows the lives of inmates at Litchfield Prison, a women's correctional facility in upstate New York. The massive cast of women in the prison, like the characters in "Game of Thrones," are a population under an oppressive and corrupt rule, often finding themselves victim to self-preservation and political ambition. In order to survive, the inmates turn to shifting allegiances, mutinies and, occasionally, literal back-stabbing.
If you watch "Pretty Little Liars"…
"One Tree Hill"
Set in a small town in North Carolina, "One Tree Hill" centers around the lives of two half brothers, Lucas and Nathan Scott, and their relationships with their family, friends, and each other. This show combines all the elements of a great teen drama, with heartfelt moments between friends and exciting victories on the basketball court, with the added mixture of mystery. Both "Pretty Little Liars" and "One Tree Hill" focus on the struggles of an average high school student, but they also incorporate the twists and turns of the adult world. Deception, treachery and even murder come into play, making for a show filled with drama and excitement.
"Friday Night Lights"
Just like both "Pretty Little Liars" and "One Tree Hill", "Friday Night Lights" takes place in a small town. This show focuses on a Texas high school football team and its coach. Just like the other shows it explores a theme of a small town with a big heart. Everyone knows each other and there is a familiarity that audiences can feel. Just like in the other two shows, viewers can relate to the characters and develop bonds with them. This makes for great television an and even greater fanbase.
About the Writer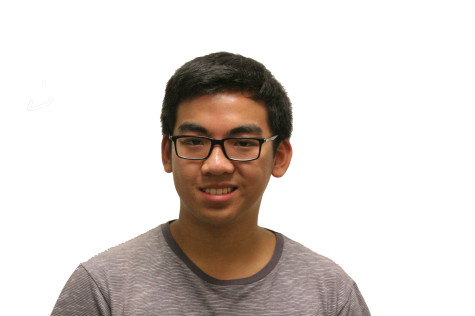 Michael Wu, Lead A&E Editor
Michael Wu is a senior at William Fremd High School and an avid reader, writer, and fan of all things art and entertainment. Michael has been an A&E...