New York City attempts to regulate aggressive costumed characters
Lisa Chen, Viking Voice Editor
September 7, 2014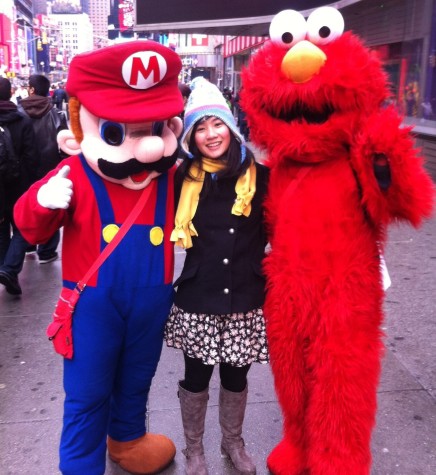 Every day, tourists from around the world visit Times Square to take in the flashing lights, bustling masses, and maybe even stop for a few pictures with the costumed characters lining the streets. However, taking photos with seemingly innocent characters, such as Spiderman and Elmo, has quickly become an outlet for aggressive panhandling.
According to the Wall Street Journal, on Aug. 9 the NYPD flooded Times Square to stop "aggressive entrepreneurship among costumed character" in what they called "Operation Character Flaw." Three men by the names of Wilmar Suarez, Javier Hernandez and Jose Maria were arrested. All three were charged with disorderly conduct for blocking pedestrian traffic, and Suarez was additionally charged for aggressive solicitation.
After several physical attacks on visitors and one attack on a policeman, the New York Police Department (NYPD) and the Times Square Alliance, a non-profit organization focused on regulating business in the area, began tackling the situation. The NYPD began handing out bright red flyers in five different languages warning tourists that tipping is indeed optional. The flyers also include instructions on how to file complaints against rowdy characters.
Junior Annie Zheng shares her own experience with aggressive Times Square characters after asking the seemingly friendly characters for a photograph.
"Usually they'd just be milling around, and then if they saw you they might approach you," said Zheng. "But once I took the picture they kind of wouldn't let me go and demanded me for money. Then one of them followed us for like half a block, so that was pretty scary."
The City Council is now debating whether or not to pass a licensing bill to put the "bad players" out of business. Even the costumed community supports some form of regulation. Several legitimate characters have been suffering from plummeting profits due to the Times Square crackdown. Some of the faces behind the masks live in the working-class neighborhoods of New Jersey. The performers use their tip earnings to support their families. Hugo Gomez, a Dominican immigrant with three children, dresses up as Lady Liberty in Times Square. According to CBS New York, he used to earn roughly $150 in tips daily, but now his earnings have dropped to $40, less than a third of what he used to make.
Zheng reflects on the costumed character dilemma.
"I had a bad experience, but that doesn't mean a legitimate character's livelihood should suffer." Zheng said. " Maybe each character should have an official ID number printed on the costume. Any aggressive behavior could be easily reported so tourist wariness would be assuaged."
About the Writer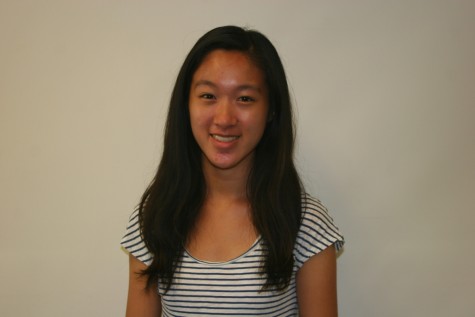 Lisa Chen, Lead News Editor
Lisa is a senior and has been on Logue since her freshman year. Starting out as a staff writer and later becoming the Viking Voice Editor her junior year,...