Four up and coming artists to watch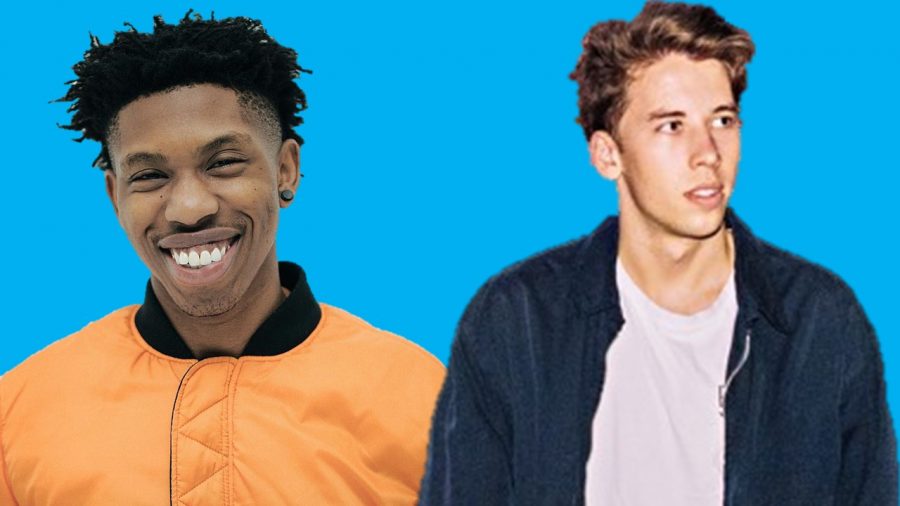 Ukiyo
Timothy Arnott, better known as Ukiyo, hailing from Perth, Australia, brings a new and modern sound to electronic music on Soundcloud. While his music is a work of art on its own, his recent work incorporates unique and captivating vocalists such as FEELDS (James Seymour) and Your Girl Pho (Phoebe Gunson). His music has a simplistic charm, showcased in his newest release, "Something Like This," a song from his upcoming EP featuring mellow percussion and synthesizers that manage to not overwhelm Seymour's voice. His first major single, "Calling," was released in 2016, and his work has since attracted the attention of the electronic music YouTube channel Majestic Casual and vlogger Casey Neistat. He has gradually been gaining traction on audio sharing platforms such as Soundcloud, and continues to share music with his loyal following of over 39,000 on the platform.
Suggested Listening:  "Something Like This"
pools
The producer known as pools has kept an extremely limited presence on social media, posting the occasional three word tweet and erratically dropping new music on Soundcloud. While this apparent disregard for publicity may not be characteristic of an artist on the rise, it somehow adds to pools' appeal. Their ambient music is relaxed, thought-provoking, and often evokes nostalgia. "Words" begins with a solitary whistle which evolves into a soothing, percussion-centered sound, perfectly complementing the hushed voiceover. The focal point of their newest release, "Blue," is ethereal yet not overly polished vocals that rise and fall, the musical manifestation of the free-fall on a roller coaster. Though it is unclear when pools will next decide to release one of their songs, their penchant for creating singular music leaves them poised to reach Soundcloud greatness.
Suggested Listening:  "Blue"
Ehrling
Ehrling, a Swedish DJ, has attracted over 43,000 followers on Soundcloud with his tropical remixes and originals. Releases like "Sthlm Sunset" bear clear Swedish influence, while others pay tribute to the well established electronic music scene in the country. Nearly all of his songs feature prominent saxophone elements, achieving the feel-good vibes found in releases like "Mood" and "You and Me." His music is technically perfect in execution, and his remixes, like "No Worries (Feat. Timon and Pumba)" are unconventional. Within the past few years, he has released albums Tropical Confessions and Give Me Summer, and has reached over eleven million views on his mixtape. Ehrling offers a much needed escape to his fantasy world.
Suggested Listening: "You and Me"
BLESSED
In the past few years, alternative artist BLESSED has gotten attention for his down-to-earth lyrics and infectious instrumental accompaniment. Songs of his like "Sorrows" have been likened to Kid Cudi's music, and his rendition of Kanye West's "Love Lockdown" is acclaimed for taking an interesting spin on a staple in modern pop music. He has since gone on to release the EP Love Letters as well as his newest song, "My World." His determination to not confine himself to a genre may lead to less mainstream success, but his distinctive, multi-layered style of production coupled with his dark and emotional music have found an audience in individuals looking for music that is different.
Suggested Listening: "Insanity"