Chainsmokers rise from the ashes of early setbacks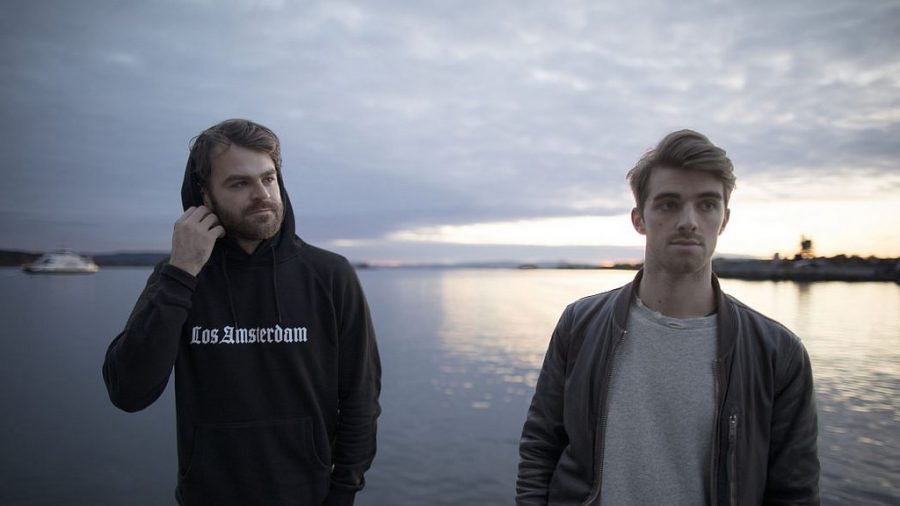 Lately, it's nearly impossible to go on a car trip without hearing the words of one of their infectious hits playing on the radio. While many people have mixed feelings on their songs, it's undeniably hard to resist singing along to the original lyrics and catchy tunes. With millions of adoring fans, multiple prestigious awards in their hands and songs that constantly top worldwide charts, they are an icon of the modern music industry. They are the Chainsmokers, an electronic pop duo with an unintentional rise to fame and success, but an intentional drive to revolutionize music culture forever.
It all began in 2012 with Alex Pall, a 27-year-old DJ who performed in the vibrant clubs of the New York nightlife when he could, and worked as a receptionist at an art gallery by day. With a budding interest in original music production, Pall started a group with a close friend, dubbing it "The Chainsmokers," which was simply an available web domain they had found. It took multiple failures over the span of a year for Pall to realize that there was an incredible disparity in musical understanding and appreciation between him and his friend. In desperation, Pall begged his manager, Adam Alpert, to find him a new, suitable partner, who could help bring Pall's dreams to a reality. Alpert introduced Pall to Andrew Taggart, a bright, young intern at the major record label Interscope.
Since their desires to write and produce their own music paralleled each other so strongly, the two of them immediately holed away in Pall's small apartment for hours every day, brainstorming and fiddling with their ideas. At the start, they remixed many indie tracks and played every venue they can get. They quickly emerged as a young pair with formidable promise. Then, about 2 years after Pall and Taggart first met, the Chainsmokers had an unexpected breakthrough, that rapidly elevated them to stardom.
In 2014, the Chainsmokers released "#SELFIE," their first ever original track. It was a free track meant to promote an upcoming show in Miami, but also intended to jokingly mock Instagram culture. However, due to its purposely obnoxious beats and gaudy music video, it quickly went viral. With half a billion views and an annoyingly persistent chorus, the entire world was soon aware of the Chainsmokers. Their debut into the music industry happened over the span of a few days, and for them, nothing would ever be the same.
The same year "#SELFIE" was released, Taggart and Pall decided to make a guest performance on American Idol. This was a move that could have ended their fragile careers before they really began. Within hours of a performance considered among the most cringeworthy ever to appear on American Idol, the Chainsmokers received extensive criticism from the public, and quickly became an internet joke. The consensus was that they were the definition of what was wrong with the electronic dance music (EDM) industry. Thankfully, the duo did not let this incident break their stride, and amidst hundreds of angry tweets, they relentlessly forged on with creating their music.
In their efforts to draw the public's attention away from their failed American Idol appearance, Pall and Taggart tried to release their first album, a collection of 10 tracks. Among these 10 tracks was "Roses," a song that had been co-written with Elizabeth Mencel, and recorded in Taggart's New York apartment in 4 hours. Their initial record label, however, brutally turned down this slew of new music from the young DJs. Unfazed, the pair moved to a new label, which eagerly released "Roses." The uplifting, catchy song, which introduced new ideas into the previous standard for dance pop, rose to dominate U.S. charts within days. Released only a year after "#SELFIE," "Roses" immediately erased the public's disdain towards the Chainsmokers, and proved them a force to be reckoned with.
With the future of EDM uncertain, Taggart and Pall chose to move more towards producing mainstream pop hits, with heavy dance and electronic elements incorporated in. The next few years would see the releases of "Don't Let Me Down"in 2016 and "Something Just Like This" in 2017. Both of these tracks were among the most streamed songs of their respective years. In 2016, "Closer" was released, a wistful reflection on the joys of youth, and the first song ever released to feature Taggart's own vocals. It instantly became the anthem of the summer, topping charts in over ten countries, and staying at the number one spot on U.S. charts for over 3 months. After dropping sporadic hit singles over the span of a year, the Chainsmokers would release their first ever album in 2017, "Memories…Do Not Open," a collection of 12 tracks that each exhibited a unique aspect of the duo's forward thinking.
While they did experience a rough start, the Chainsmokers have since stunned the world with every release, revolutionizing modern conceptions of music and making themselves a name to be remembered forever.
Link to photo – (https://www.flickr.com/photos/[email protected]/33566872660)