Winter Olympics preview: Important stories, key athletes, and predictions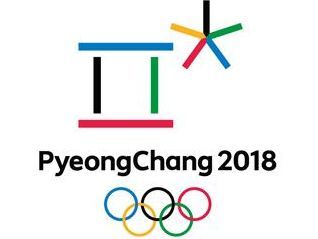 The 2018 Winter Olympics are set to kick off on Friday, Feb. 9, in Pyeongchang, South Korea. As always with huge sporting events such as this one, there is plenty of controversy and anticipation going into this year's Games. As we move into the Olympic season, let's take a look at some major stories to watch for and athletes to be excited for.
Russia banned
The International Olympic Committee on Dec. 5 announced that Russia would be banned from competing in Pyeongchang due to investigations finding that many Russian athletes took part in state-sponsored doping scandals that violated the I.O.C.'s strict anti-doping policies. Russia's flag will not be displayed in the opening ceremony, nor will their national anthem be played.
That being said, certain Russian athletes are still allowed to compete under a neutral flag, and they will be referred to as Olympic Athletes from Russia. Russia's Olympic Committee announced recently that they are sending 169 athletes, all of whom had to undergo a vetting process to ensure that they have not used steroids. This number, while lower than expected, is still very high as only three countries had at least 169 athletes at the 2014 Winter Olympics in Sochi- Canada, the United States, and Russia itself.  
North Korea comes to the negotiating table
After the first high-level talks between South Korea and North Korea in over two years at beginning of 2018, it was announced that North Korea will send a delegation of officials and athletes to Pyeongchang. North Korea will also send a cheering squad and a performing-arts group.
Only two athletes from North Korea actually qualified for the Olympics, figure skaters Ryom Tae-ok and Kim Ju-sik, who will compete in the mixed pairs event. Even though the North's physical presence in the Olympics may be small, they will still play a significant part as this agreement between the two Koreas may be the first step to reunification and peace in the region.
Athletes to Watch For
Nathan Chen: 18-year old Nathan Chen looks to capture his first Olympic medal in Pyeongchang after just recently becoming the national champion for men's figure skating. He is the first male figure skater ever to land five quadruple jumps in one performance and is favored to win gold in the men's division.
Mikaela Shiffrin: The reigning Olympic and world champion in alpine skiing, this Colorado native seeks to continue her streak of dominance that began in Sochi. Shiffrin is still widely considered the best female slalom skier in the world, and she is well-positioned to come out with her second Olympic gold medal.
Shaun White: After winning gold at the 2006 and 2010 Olympics, snowboarder Shaun White fell just outside of the winner's circle in 2014, finishing fourth in the halfpipe event. While training for the 2018 Winter Olympics, White suffered an injury to his face that required 62 stitches. Despite that, he still managed to qualify for the US team, and he is poised to reclaim his title this year.
Bradie Tennell: Hailing from the Chicagoland area, Tennell is a hometown hero, and a serious contender in the women's figure skating competition. Similar to Chen, she too won the national championships this year to earn her spot on the team. Currently, she may not be favored to win gold, but Tennell does have the potential to surprise some people in Pyeongchang.
Predictions
Following the announcement of Russia's banning from this year's Olympics, data company Gracenote published an analysis on athletes' results post-Sochi in order to predict which countries would have the most success this year.
The analysis concluded that Germany would come away with the most medals at 40, followed by Norway with 37, and then by Canada with 33. The United States was predicted to finish with 29 medals in total, including 10 gold medals. Nonetheless, these are only predictions, and the real results will only be seen once the competition comes to a close on Feb. 25.
About the Writer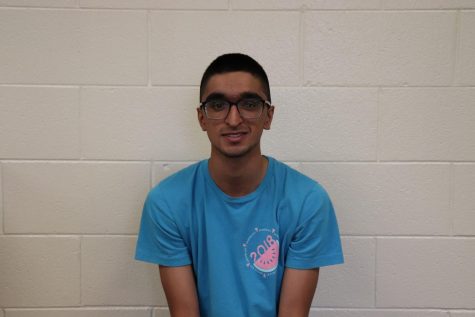 Nikhil Sriram, Editor-in-Chief
Nikhil is a senior and a Editor-in-Chief. He is also part of the Fremd Debate Team and HOSA. In his free time, he enjoys writing about the Bulls for The...