The Winter Olympics are here once again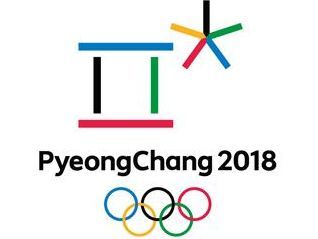 The long awaited 2018 Winter Olympics have arrived once again and are set for Feb. 9, with the closing ceremonies on Feb. 25. This year's host will be PyeongChang, South Korea, a city around 80 miles east of Seoul and 60 miles south of the Demilitarized Zone separating North and South Korea.
According to CNN, officials by the International Olympic Committee announced back in 2011 that the elected host city had beaten top bids from Munich, Germany, and Annecy, France, in the first round of voting.
Originally, South Korea had planned joint cooperation projects and joint training sessions with North Korea. However, shortly after this planned cooperation, North Korea has cancelled this key joint cooperation projects for next month's Winter Olympics, further proving the delicate nature of ties between the rivals split for seven decades.
Sophomore Sophia Ji feels excited to be viewing the Winter Olympics since there will be new events this year, but felt disappointed as a result of this cancellation.
"I was hoping that North Korea and South Korea were going to make conciliations with each other and walk in the ceremony together, but sadly that won't happen," Ji said. "On a more positive note, I am really fascinated by the variety of winter sports and new events such as freestyle skiing or mass start speed skating being introduced to the competition this year."
While the Winter Olympics is a time for viewing enjoyment and competition, a lot of planning goes behind the scenes for the Winter Olympics. South Korea has managed to overcome a few major hurdles, including construction delays, logistical conflicts and lack of enthusiasm from sponsors, which has led to slow early ticket sales.
Junior Shreyah Prasad thinks that the host cities can overcome these obstacles more efficiently by not spending as much time and money on the Olympics.
"Many times after the Olympics are over, the building and beautiful architecture that is left behind often no longer comes into any use in the future," Prasad said. "This is why less money should be spent on the Olympics."
Organizers are still short of the $2.4 billion budget needed to operate the games. However, previous host cities have also faced similar financial issues in the past and have noticed a significant increase in ticket sales during the finals months leading up to the games.