Super Bowl LII pits the old against the new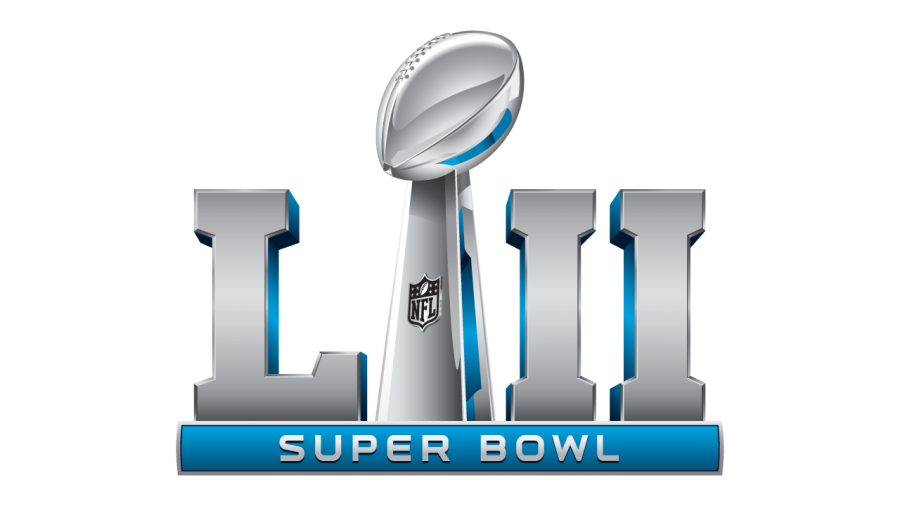 It's the biggest game in sports. It's an event that most people tune into, whether for the game itself or for the entertainment at the halftime festivities. Featuring one of the most well-known players in all of sports taking on a lesser-known rising star. The Philadelphia Eagles against the New England Patriots. A rematch of 2005's Super Bowl XXXIX, the big game features Tom Brady once again, but he's going up against a career backup this time in Eagles quarterback Nick Foles, rather than a potential Hall-of-Famer in former Eagles QB Donovan McNabb.
This is Brady's eighth Super Bowl appearance; he has won it five times before, more than any other quarterback in NFL history. Foles, on the other hand, was thrust into a starting spot after stud QB Carson Wentz, the number two pick of the 2016 draft, was lost for the season back in December with a torn ACL. Foles had an outstanding year back in his second season in the league in 2013, when he was elected to the Pro Bowl, led the league in passer rating, and tied an NFL record with seven touchdown passes in a game.

The Patriots are ranked fourth in the league in total offense, while the Eagles are second in total defense. It's a matchup of two opposing strengths for these teams. The biggest mismatch, however, could come between Philadelphia's offense and New England's defense, the latter of which was atrocious in the first four games, allowing 33 or more points in three of those four games. New England doesn't know what to expect from wild-card defensive backs Malcolm Butler, Stephon Gilmore, and Devin McCourty.
However, the Eagles' defense is a much stingier unit than that of New England. Philadelphia nabbed 19 interceptions and recovered 12 fumbles as a team, while the Pats' defense tallied 12 interceptions and six fumble recoveries. Philadelphia will try to force Brady to make tough throws, but they will be up for a challenge due to Brady's fantastic playmaking ability.

As far as the coaches go, Bill Belichick is unanimously considered one of the greatest coaches ever, as he's won five Super Bowls with Tom Brady. Meanwhile, Eagles head coach Doug Pederson took over in Philly just two years ago and already, despite the absence of Wentz, has led his team all the way to the Super Bowl. These two coaches are in very different positions right now, but both know what they're doing.
Some of Philadelphia's playmakers on offense include running back LeGarrette Blount (who recently won a Super Bowl with the Pats), running back Jay Ajayi and tight end Zach Ertz. The receiving corps is led by Alshon Jeffery and Nelson Agholor and complemented by Torrey Smith, a Super Bowl XLVII champion with the Baltimore Ravens. These players will try to outdo New England's secondary.
The Super Bowl is predicted by ESPN to be an offensive-based showdown, with the spotlight on Brady and Foles. The sixth-round pick out of Michigan against the third-round pick out of Arizona. The 40-year-old against the 29-year-old. These stats seem to tip the scales in Foles' favor, plus the fact that he has arguably the more talented team around him, at least on defense, but let's remember that this is Tom Brady we're talking about.
The game itself pits a quarterback with 61 career touchdown passes against a guy with 488 career TD passes. Brady slung 32 TDS this year for 4577 yards, while Foles notched 537 passing yards and five touchdowns in relief of franchise QB Carson Wentz down the stretch.
Pitting not just two talented teams against one another, but also two devoted cities against the other, the Super Bowl runs deeper than just the matchup on paper. The fanbases of these two franchises are as loyal as they come. Fans of both Philadelphia and New England will flock to Minneapolis in droves to watch their beloved Eagles and Patriots, two of the most popular teams in the league. The sports history in the cities of Boston and Philadelphia is long, intense and expectant of championships. Stars such as Allen Iverson, Bill Russell, Babe Ruth, David Ortiz, Ted Williams, Larry Bird, Paul Pierce, Wilt Chamberlain, Julius Erving, Charles Barkley, and many more have called either Boston or Philly home.
What this means for the Super Bowl is that more than usual is at stake for the cities involved in the big game. With just seven titles to its name between the four pro sports teams in Philly (Flyers, Eagles, Phillies, 76ers), including zero Super Bowls, and Boston's wealth of talent, including five Super Bowl victories from the Patriots alone and a whole slew of other titles, including 17 from the Celtics, the city of Philadelphia is hungry for some pro sports titles and hopes that the Eagles, for the first time ever, will be able to bring one home.
My prediction for the final score is 31-24, Patriots. Tom Brady will lead the Pats to their, and his, sixth Super Bowl victory, setting an NFL record for most victories in the big game by one player. If he can achieve this feat, Brady will go down as maybe the best player in NFL history and certainly the best quarterback of all time.