Hopkins' stellar performance leads boys basketball to 62-43 win over Grant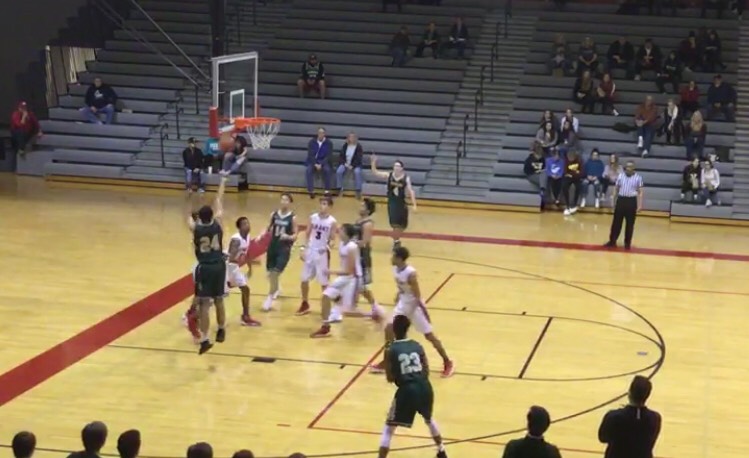 It seemed like every time the Vikings had the ball, junior power forward Bryce Hopkins ended up scoring.
He finished with 32 points, adding 11 rebounds and five blocks, to carry Fremd's boys basketball team to a 62-43 victory over the Grant Bulldogs last Saturday, January 27.
Once the Vikings took the lead, they never looked back, and Grant never came close. Their defense subdued the Bulldogs, and Hopkins took the reins of the offense.
"I was just feeling it tonight," Hopkins said as he laughed after the game, denying that he had done anything special in preparation. "It felt nice because my teammates knew it too and kept getting me the ball; it's good knowing that they have the utmost confidence in me."
"His shot selection was good; he attacked the basket; he took the shots that came to him," Coach Widlowski said after the game. "He played an all-around complete game."
Both Hopkins and Widlowski, however, gave credit to the entire team.
"His teammates screened for him and found him in the half court," Widlowski explained.
"It was a team effort," Hopkins said. "They trusted me to make the right plays and they're all in for me, and I'm all in for them too."
That team effort was apparent, with more than half the roster receiving playing time, including team-favorite Zach "The Jet" Zimmer, who scored his first point of the season.
Hopkins's outstanding performance, however, wasn't the only reason that the team was able to pull away for an easy victory. With an in-depth scouting report on the distant Grant team at their disposal, the players figured out exactly how to defend against the Bulldogs' potent offense.
"The kids did a great job of going through the scouting report," Coach Widlowski said after the game. "I was very pleased with the way they executed the game plan tonight."
In addition to being the only other player with points in double digits (10), senior forward Ryan Martin was instrumental to the team's lockdown defense.
"We controlled the tempo," Martin said, detailing the fruition of studying the scouting report. "We made [their best offensive player] uncomfortable."
The boys' next game is at home against Schaumburg, this Friday, February 2.
About the Writer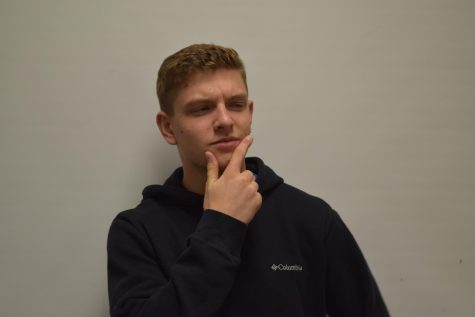 Matt Grabianski, Editor-In-Chief
Senior Matt Grabianski is Editor-In-Chief. He's also a captain of the Fremd Debate Team and a writer for The Loop Sports. You can probably find him cruising...