Poor shooting dooms girls basketball in loss to Hoffman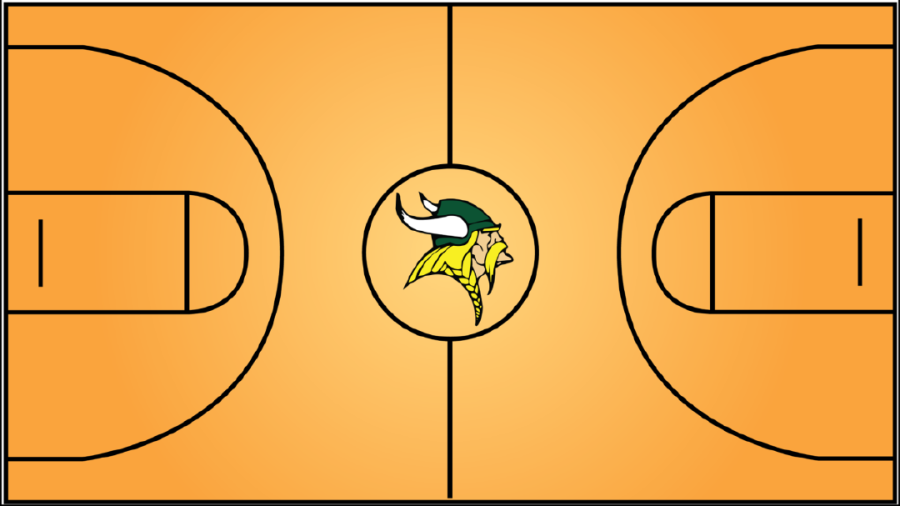 Tim Moran, Lead Sports Editor
January 24, 2018
In the midst of a tight race in the Mid-Suburban League standings, girls basketball fought their senior night battle against Hoffman Estates on Jan. 18. After falling behind and coming back, the Vikings ultimately were defeated 49-39.
The game got off to a slow start, with only two points being scored in the first four-and-a-half minutes. Both teams executed their defenses well, with a full-court press for Fremd and a 2-3 zone for Hoffman Estates.
However, after the game was five minutes in, the action started to liven up. Hoffman Estates knocked down two open threes, while Fremd collected four easy points. Heading into the second frame, it was 10-6 Hawks. Fremd head coach Dave Yates reflects on the damage inflicted by his team's slow start.
"Our start hurt us," Yates said. "We got down, they went bang bang bang, we weren't getting great looks to start, and next thing you know, we're trailing."
Hoffman senior guard Tayler Williams and Fremd freshman forward Ruthie Montella were the best players in the first half, with 12 points and 9 points respectively. However, the supporting casts made the difference in the second quarter, with Hoffman's other scorers aiding their team to a 25-16 halftime advantage.
Unfortunately for Fremd, their poor shooting continued in the second half, as it took almost five minutes to get a point. Quality plays made for open looks, but they wouldn't go down. Yates comments on the importance of shot-making.
"To beat a zone you have to knock down outside shots…we got open looks we just couldn't put the ball in the basket," Yates said.
Finally, with their defense keeping them in it, the Vikings made a small run, narrowing the deficit to eight entering the fourth quarter.
Displaying a sense of urgency, Fremd came out aggressive in the final period. Remarkably, the Vikings earned four consecutive trips to the free throw line, and after going 4-8, trimmed the deficit to seven.
The Vikings then utilized two forced turnovers to secure layups on the other end. All of a sudden, it was a 35-32 game.
But that was as close as Fremd would get, as Hoffman Estates' stellar free throw shooting and lack of turnovers prevented the Vikings from completing the comeback. In the end, the Hawks spoiled Fremd's senior night by a score of 49-39.
Williams finished with 20 points in the Hawks' win after splashing in an incredible five three-pointers, while Montella paced the Vikings with 14 points.  
Fremd senior Alyssa Honickel remarks on an area for improvement moving forward.
"A big thing we learned from the game was just to know the scouting report and execute it, because for a few of our losses we seem to forget about what we learned about each team," Honickel said.
Junior Emily Klaczek, the leader of Fremd's offense, details her group's resolved mentality moving on from the loss.
"Tough mentality, going into every game confident and excited to win," Klaczek said.
The Vikings have since lost a heartbreaker to Palatine, but remain in competition for the MSL crown.
About the Writer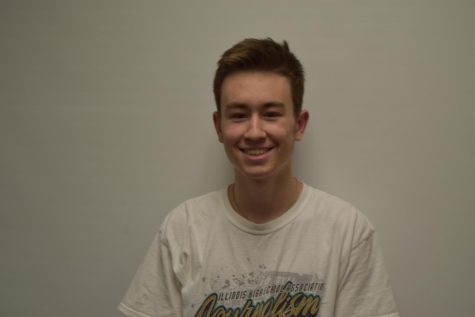 Tim Moran, Sports Editor
Tim is a third year sportswriter for the Viking Logue. He has competed at a regional competition and placed fourth out of 12. His main activity at Fremd...