NYC terror – in the name of ISIS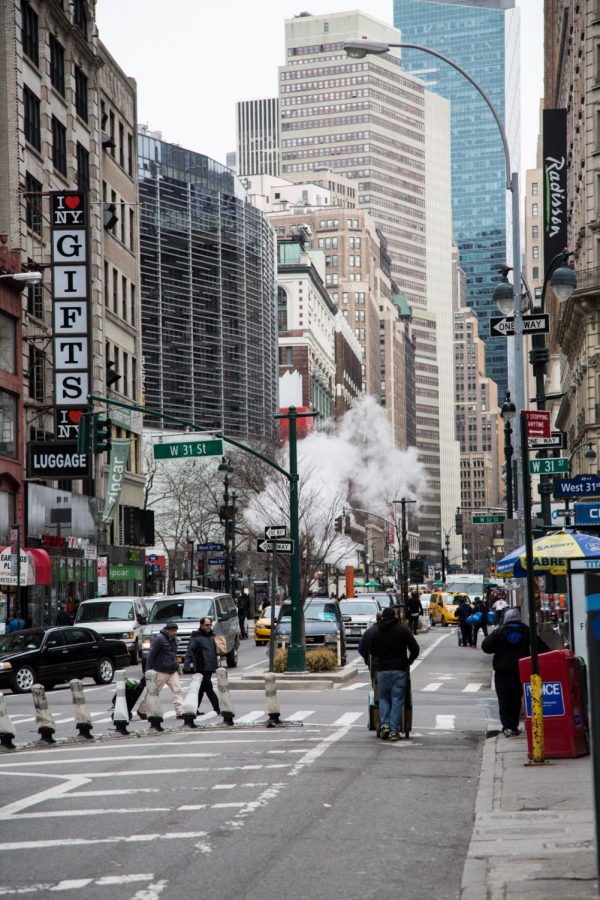 A low tech device exploded at New York's subway system, injuring four people, including the man carrying the device on Dec. 11. The suspect, 27-year-old Akayed Ullah was taken into custody. According to NBC news, Ullah told investigators that he attempted this attack in the name of ISIS.
NBC wrote, "The official says Ullah was angry over Muslims being killed around the world, adding that the suspect went online to watch ISIS propaganda and learn how to make explosives."
The explosion happened around 7:20 a.m ET at the bus terminal. The device went off in the 42nd Street between 7th and 8th avenues. The bomb was built from homemade pipe bomb. It was strapped to the suspect and proved that the attacker was prepared to die a suicide bomber. Ullah was then taken to Bellevue Hospital, where he is being treated for his cuts and burns on his arm. Fortunately, the bomb was very low tech and did not have the desired effect, leaving minor injuries on the suspect and the public.
Sophomore Carina Benezra thinks events like this are surprising and saddening.
"It's shocking and horrendus to hear anyone would do that. I'm heartbroken that events like this are taking place in 2017," Benezra said.
President Donald Trump's response to Monday's attack was to "improve our immigration system to put our country and people first." Additionally, the recent travel ban of eight Muslim majority countries does not include Bangladesh, where Akayed Ullah is originally from. Seven years ago, he entered the United States on a family based visa. He had no criminal record in Bangladesh but his experience with electrical work helped him make the bomb. Back in 2014, Ullah viewed pro-ISIS material online that include instructional videos. Two years later, he began searching the internet for information about building explosive devices.
Fremd student Nicole Nowakowski is concerned about the security and protection of the public.
"We should unite as a country to prevent these types of issues. The government should have more security," Nowakowski said.
Moreover, back in Bangladesh, police have been questioning Ullah's wife and other relatives. Ullah's family says they're heartbroken and saddened by the suffering the attack caused.
"Ullah is not expected to be charged but is set to eventually face terror-related federal charges," a law enforcement source told ABC News.