Cubs seek success in limited free agent market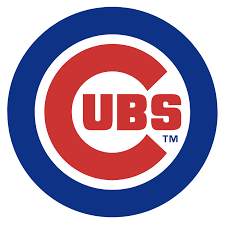 Raymond Kim, Staff Writer
January 24, 2018
Spring Training is only a couple months away, yet the offseason signings and trades have barely picked up pace. This means free agents and trade opportunities are floating in the limbo, and the Cubs may be the first to dip into the pool.
Now, this year's free agent class does not compare to the magnitude of next year's, so it's logical that every team is saving their wallets before pouncing. This includes the Cubs, who are less willing to spend the big bucks on this year's more risky signings.
It would be unwise to completely ignore the current market, however, as legitimate contributors are still waiting without a team while organizations are finding less bidding competition. Although minimal, the Cubs still have some needs to be fulfilled.
PITCHING
There are always pitching options available that will improve the team, especially a few starters that could solidify one of the more stable rotations in the league. With Jon Lester, Kyle Hendricks, Jose Quintana and new addition Tyler Chatwood forming the core of the Cubs' pitching corps, landing a heralded starter could vault the Cubs among the top echelons of starting rotations.
A trade is suboptimal, as the Cubs have a set offensive and defensive lineup and do not have a stacked minor league system to rely on. Any large free agent splash would require Theo Epstein and Co. to dip into their shrinking treasury instead.
The goal here is to sign a contract of best value, and possible suitors for a cost-efficient contract are Jake Arrieta, Yu Darvish and Alex Cobb. The first two are projected to command contracts valued at over $100 million total, while Cobb may look for upwards of $50 million, Either scenario would dent the Cubs' possibility for future signings on paper, and any signing also comes with undesirable risks: Arrieta's talent seems to escape him as he ages, Darvish is notoriously ineffective during the playoffs, and Cobb is only a year removed from Tommy John surgery.
But the Cubs have attractions for all three starters, which may boost the chances for a discount. Cobb has already expressed his desire to pitch for the Cubs, and Arrieta is already a staple of the Cubs' recent success. The Cubs' signing of Chris Gimenez, Darvish's proclaimed "favorite catcher," is a strong indication that a Darvish-to-Cubs contract may be imminent.
Completing a rotation that already includes four balanced, high-upside starters would be the ultimate goal of this year's offseason. The only issue from last year is of Arrieta's departure, which means their biggest gap to fill is exactly one pitcher wide. Darvish and Arrieta, based on their history of success, are the best choices based on statistics and contributions. Cobb is due for his first large contract, but would be a cost-efficient signing at best due to his lack of an equal resume.
The market for free agent relievers is even smaller, with former Rockies closer Greg Holland being the only accomplished arm left. The Cubs are unlikely buyers, however, due to their trust in fresher and younger arms in Carl Edwards Jr., Brandon Morrow and Pedro Strop. There isn't a glaring need to be filled in the bullpen, as their fault last year was more based on control issues instead of a lack of skill or significant departures.
POSITION PLAYERS
The infield is already considered elite, with Anthony Rizzo, Javier Baez and Kris Bryant excelling with both the glove and the bat. Addison Russell, despite struggling with the bat, is extremely valuable with just his lockdown defense at shortstop. This completely eliminates the need for infield free agents, and even trades are out of the question. Joe Maddon has said that he is unwilling to part with the lineup he has worked with for three years, due to their youth and battle-hardened experiences after multiple postseason runs.
With Kyle Schwarber in left, Albert Almora Jr. manning center and Jason Heyward posted in right, the outfield may be equally as stable. Although their collective offensive output is a big "if" at the moment, all three players have the talent to contribute to an already-productive outfield. Schwarber has been chronicled extensively in his hardcore fitness regime, which he believes will let his productivity skyrocket. And Heyward is once again remodeling his swing with the help of new hitting coach Chili Davis.
The only sensible acquisition left is free agent Lorenzo Cain, whose contact ability (.300 batting average over the past four seasons) and speed (96 steals over the past four seasons) would make a typical leadoff hitter. Even so, one can argue that there is no need for a leadoff hitter, with the Cubs scoring 14 more runs in 2017 than in 2016 without Dexter Fowler fronting the lineup. A speed-oriented hitter could apply some pressure on the basepaths, however, which the Cubs lack due to their main starters being slower than average.
Overall, the Cubs are not expected to make any significant moves to bolster their offense or defense. Their lineup is already among the most dynamic in the majors, and tipping that equilibrium may be a move that Epstein and Maddon won't be willing to make.
Coming off of three consecutive postseason appearances, the Cubs have little needs to address after suffering minimal roster losses. With a thin free agent market this winter, all variables point towards more inactivity, besides a possible large contract for a pitcher. Competition from other teams may reduce that possibility, which means we may already be looking at the final draft for the 2018 season.