Maroon 5 steps up with Red Pill Blues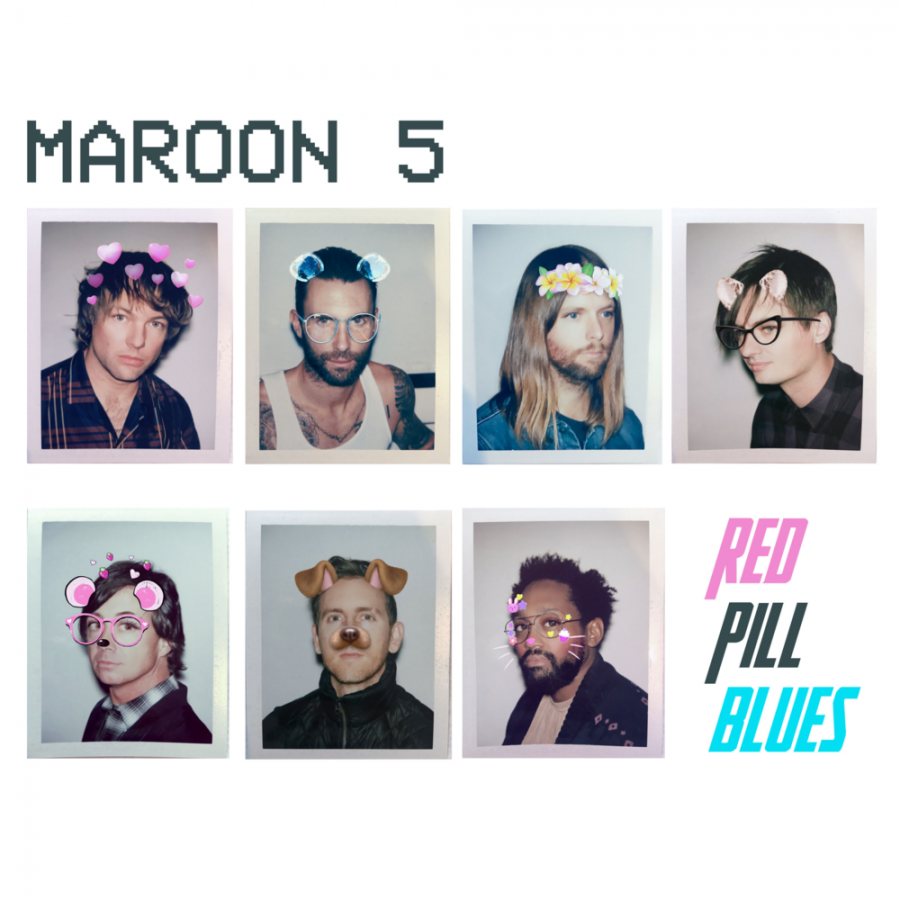 While evolving is a necessity for any band wishing to remain relevant, few bands have evolved more than Maroon 5 over the last decade. Through the years, the band has abandoned its once soulful pop rock style in favor of one that borders electro pop. With its Matrix inspired title and Snapchat themed album cover, their newest album, Red Pill Blues manages to nod at Maroon 5's roots while delivering songs capable of making their way onto the radio.
Maroon 5 released their first album under their current name, Songs About Jane in 2002 with original members lead vocalist Adam Levine, keyboardist Jesse Carmichael, bassist Mickey Madden, lead guitarist James Valentine, and drummer Ryan Dusick. Their members have changed over the years, owing to Dusick's departure and the addition of drummer Matt Flynn, keyboardist PJ Morton, and multi instrumentalist Sam Farrar.
Red Pill Blues opens with "Best 4 U," which, despite being mildly repetitive, showcases the polished style characteristic of Maroon 5. The groovy bass line, mellow keyboards, and guitar contribute the almost ethereal sound of the song. While its sound is decidedly pop, it manages to distance itself from sounding generic.
Unlike the majority of the songs on the album, "Lips on You" has a slow tempo. Its minimalistic sound nearing neo soul and contemporary R&B achieves an almost cinematic effect. Its unique production and subtle instrumental accompaniment allow for a song that fits in with the album and provides a refreshing change in pace.
The regular version of the album closes, fittingly, with "Closure," whose length is similar to the infamously long songs of Pink Floyd and Led Zeppelin. While its eleven minute length may startle some listeners, the seamless transitions between guitar and organ riff meld pop and jazz. The song lacks a manufactured air, putting to rest the criticism that the band has "sold out" as of late.
Arguably the best overall songs on the album are in the US Deluxe Edition of the album, which features five additional tracks. The Deluxe Edition kicks off with "Denim Jacket," a song which serves to reflect the lyrical beauty Maroon 5 was once renowned for. Despite featuring catchy percussion, it manages to channel the sound of a ballad.
The album is not without faults. "Bet My Heart" bears traces of an attempt at an acoustic sound, but it is drowned in electronic synthesizers and jarring pitch shifts. Despite these faults, Valentine's folksy guitar shines through. Levine's falsetto is complemented well by guest artist Julia Michael in "Help Me Out." Other guest artists, however, do not similarly thrive on the album. SZA, LunchMoney Lewis, A$AP Rocky, Kendrick Lamar, and Future are relegated to only a few lines, making their inclusion on the album unneeded and distracting.
While Red Pill Blues struggles with repetitiveness and lacks the lyrical meaningfulness of earlier albums such as Songs About Jane, It Won't Be Soon Before Long, and Hands All Over, it is a step up from the largely forgettable and generic nature of their last two albums, Overexposed and V.
Link to photo – (https://genius.com/albums/Maroon-5/Red-pill-blues)
About the Writer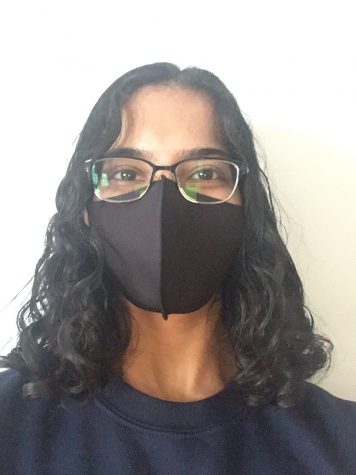 Maya Nayak, A&E Editor
Senior Maya Nayak has written for Logue for four years, and this is her third year editing for the A&E department. After covering the 2016 election...