Blood Drive: All Types Needed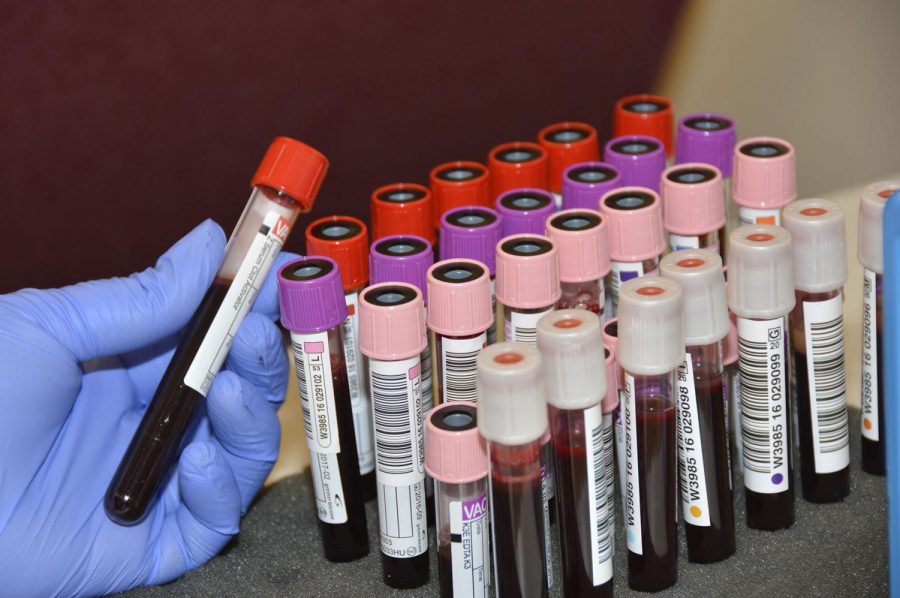 Fremd High School has upheld the tradition of hosting blood drives throughout the year. However, this
years speaker and the schools encouragement by addressing the benefits of participating in a blood drive
have contributed to increased enthusiasm in anticipation.
From a young age, Tia Carr, an advocate and organizer of several blood drives across the nation, has had
first hand experience on how tedious and prolonged the journey to the top of a wait list for blood
transfusions is.
"I started receiving blood transfusions when I was five years old," Carr said. "Ever since then, I realized
the need of blood, and so that's what we started doing when I was in sixth grade. I thought, 'Hey, we need
blood in the community, so I'm going to host blood drives.'"
Junior Zhara Trott acknowledges the significance of giving blood and will join other students and faculty
on Nov. 21 as they actively participate in the blood drive.
"I'm going to be giving blood next Tuesday," Trott said. "I do think that blood drives have a positive
impact because they enable people from our community to help each other as they are giving blood,
which is something unattainable from any factory."
Students can participate by registering online and showing up to donate on November 21. However, they
will have to go through a series of examinations to check their vitals, which will determine their ability to
donate. Some clear guidelines include being 16 or older, weighing over 110 pounds, and any fresh
piercings or tattoos need to be done professionally.
The Red Cross estimates that every two seconds a person is in need of blood, and medical facilities need
of 36,000 units of blood on a daily basis. Carr explains how students and staff can make a large scale
positive impact on society.
"These blood drives literally save thousands of lives so it can help save someone's life. I think that
donating blood is truly a gift that only people that can give have" Carr said. "Blood drives empower
people to realize, 'Wow, I can actually give something and give life to someone,' which is really cool."
Her encouragement for students goes beyond just giving blood. She dives deeper about the role students
can have in this cause, and vocalizes her experiences with donors.
"So there's a lot of ways that students can get involved whether that be volunteering their time, actually
donating blood, providing giveaways, educating other people and definitely taking advantage of social
media" Carr said. "I would like to say thank you from the bottom of my heart for letting me share my
story today. I'm so grateful that people are open to donating blood and if it wasn't for those types of
people then I don't know if I'd be alive today."