Keystone Pipeline leaks in South Dakota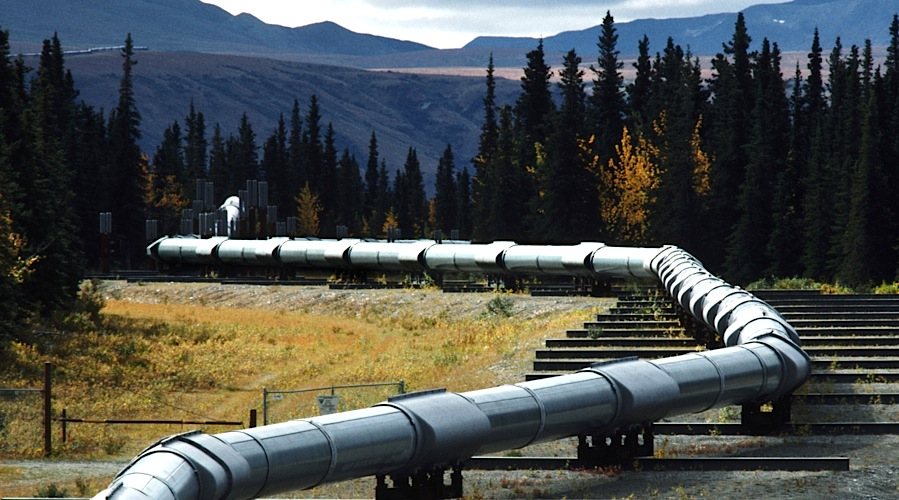 Caitlin Ladios, Staff Writer
November 28, 2017
Days before a decision is to be announced on whether a sister project, the Keystone XL, can move forward in Nebraska, a total of 210, 000 gallons of oil leaked from the Keystone Pipeline in South Dakota. Officials stated that it is the largest Keystone oil spill in South Dakota to date. TransCanada Corp, the company that owns the Keystone project, announced that because of the leak, it shut down its pipeline, which produces 590,000 barrels of oil per day.
TransCanada Corp announced on Nov. 24 that it has so far recovered 44, 400 gallons of oil following the spill, in order to remove contaminants from the soil. Brian Walsh, a spokesman for South Dakota's Department of Environment and Natural Resources, reported that, though the Keystone pipeline is below ground, some oil has surfaced onto grass. As a safety precaution, the company has also sampled nearby water sources and deemed the water safe for consumption.
Sophomore Danielle Farag is concerned about the safety of the water for residents.
"There's a lot of unease about oil spills mostly because they might contaminate sources of water that people need for everyday life. I hope that doesn't happen," Farag said.
According to South Dakota's Department of Environment and Natural Resources website, the Keystone pipeline spill marks the third pipeline spill in the state this year. The New York Times reports that the Keystone Pipeline has leaked multiple times since it started operating, and the federal government fined TransCanada Corp $135,400 this year for safety violations, and regulators have opened 13 enforcement cases against the company.
Senior Hannah Jaros feels that the states should hold the energy companies accountable and evaluate past spills before allowing new projects to pass.
"I think that the oil company needs to make sure the water is not contaminated if they continue to operate a pipeline there and do whatever they can to clean up the spill," Jaros said. "I really hope the government looks at past instances of oil spills before approving new pipeline projects, too."
Environmental activist groups such as Greenpeace are using the recent spill to argue that the new pipeline in Nebraska should not be approved. In March, the Trump administration officially issued a permit that approved construction of the Keystone XL Pipeline, following intense debate. Opposition from environmental groups argued that the pipeline supports a type of extraction of crude oil that pumps about 17% more greenhouse gases into the atmosphere than the standard crude oil extraction. Native Americans have also protested against the construction of the pipeline, arguing that it would cut across their sovereign lands.
Amid the mess of the pipeline leak, a news release from TransCanada reports that the federal Pipeline and Hazardous Materials Administration approved the repair work the company made and has given the all-clear for the company to operate the pipeline. Oil shipments will resume on Tuesday.