Cubs' chances of landing a top free agent strengthened by hiring of Hickey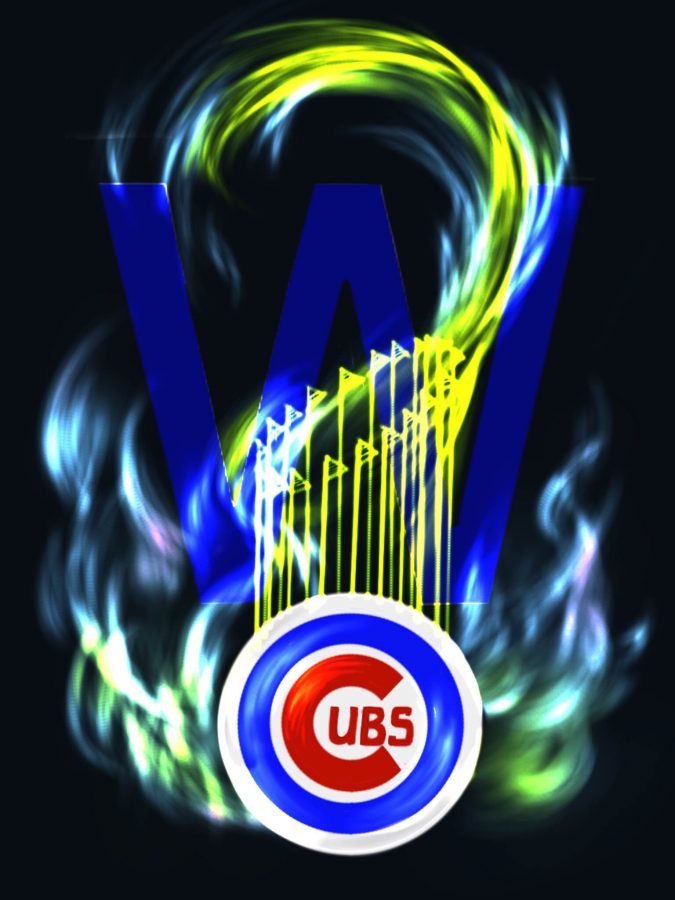 Raymond Kim, Staff Writer
November 15, 2017
With the recent hiring of pitching coach Jim Hickey, the Cubs have reunited former Tampa Bay Rays manager Joe Maddon with a loyal subordinate. Symmetry with the Rays of old is becoming more and more apparent, and recently both players and coaches alike have hinted at further connection between Tampa Bay and Chicago.
Already tasked with assessing feasible free agent options and potential trades for pitchers, Hickey has left his praise for Rays starters unfiltered. The hottest free agent candidate on the Cubs' radar is right-hander Alex Cobb, who has spent seven years under Hickey's watch in Florida. He posted a 3.66 ERA over 39 starts in 2017, and completed 179.1 innings after missing most of two years due to Tommy John surgery.
With a rotation topped by ace-caliber pitchers Jon Lester, Kyle Hendricks, and Jose Quintana, adding Cobb would suggest that resigning departing free agents Jake Arrieta and John Lackey will be unnecessary. Cobb's addition would add an effective "number four" starter and effectively replace the latter, who struggled with what Cobb excels at: limiting home runs.
Cobb has also directly stated his desires to play for the Cubs, publicly displaying his admiration for both Joe Maddon and Jim Hickey.
"Obviously, if we move down the line and we're able to have some discussions with them, I'd be very honored to be able to talk with them and hopefully come to a deal," Cobb said in an interview with MLB Network Radio.
It is quite rare for prospective free agents to showcase preference towards one team, (so the implications of Cobb coming to the Cubs are rather large). Plus, these pitchers may mean a slight discount to his contract, which will be important for the Cubs' inflated payroll. They are already forced to be economic, despite players like Bryant, Russell, and Rizzo not being offered their largest contracts yet. Cobb, at 30 years old and in his sixth year in the majors, commanded a $4 million contract for the 2017 season. Considering how effective and experienced he is, any offer similar to that would be considered a bargain.
Of course, Cobb will find a spike in his value come signing time, due to the aforementioned reasons. His price, however, should be well worth the benefit he can finally bring to a larger-market team such as the Chicago Cubs.
Another pitcher in Hickey's sights is Chris Archer, the 29-years-young ace of the Rays' staff who, like Cobb, also worked his entire career under Hickey. Considered one of the more underrated aces in the league, Archer boasts a high-90s fastball offset with an elite slider and a circle-change, and his intangible, competitive energy on the mound that mirrors the enthusiasm of other young Cubs players.
Statistics-wise, Archer is one of the more independently dominant pitchers in the league.
Since 2014, he has successfully registered at least 32 starts per season, during which he has averaged an elite 3.37 FIP (measures pitching independent of fielding by putting more weight on strikeouts, walks, and home runs). His high number of losses can be attributed to a struggling Rays offense that did not offer much run support, as 9.8 total bWAR over his past four years should theoretically net him more win-value than what the box scores suggest. Most importantly, he has been consistently durable, completing over 200 innings in each of the past three years.
Socially, Archer is also a seamless fit to a competitive yet aloof and easygoing club in the Cubs. Like Anthony Rizzo, Archer is an advocate for health and youth. He is studious and meticulous with his game; at the same time, he is energetic and shows the same love for the game as players such as Javier Baez. His personality blends well with Maddon's image of an ideal Cubs player: hardworking, dedicated to the game, and, simply put, fun.
"He's very intelligent. He's very articulate. He's a guy who just happens to play baseball, you know what I mean? He's not a baseball player, period, end of story," Hickey said. "He's got all kinds of branches on his life tree, if you will. He's extremely, extremely active in the community, extremely generous, a treat to be around."
If the Cubs fail to land Shohei Otani, the highly coveted two-way superstar prospect from Japan, they have all the motive to net an ace pitcher that may be an improvement to Jake Arrieta. With Hickey's recommendation praising Archer's pitching ability as well as his sociability, there seems to be no better replacement than his own ace of the past five years.
Hickey's arrival may bring forth a trickle of followers from his former team, but the biggest two fish in the pond are named Alex Cobb and Chris Archer. They could make an effortless transition to the North Side with familiar faces such as Maddon and Hickey aiding the process, and friendly faces to accompany them onto new National League fields.
And in return, the Cubs may boast among the strongest starting rotations in the majors. All they need is the right blessing from front offices and agents.