Scouting the best basketball teams in the NCAA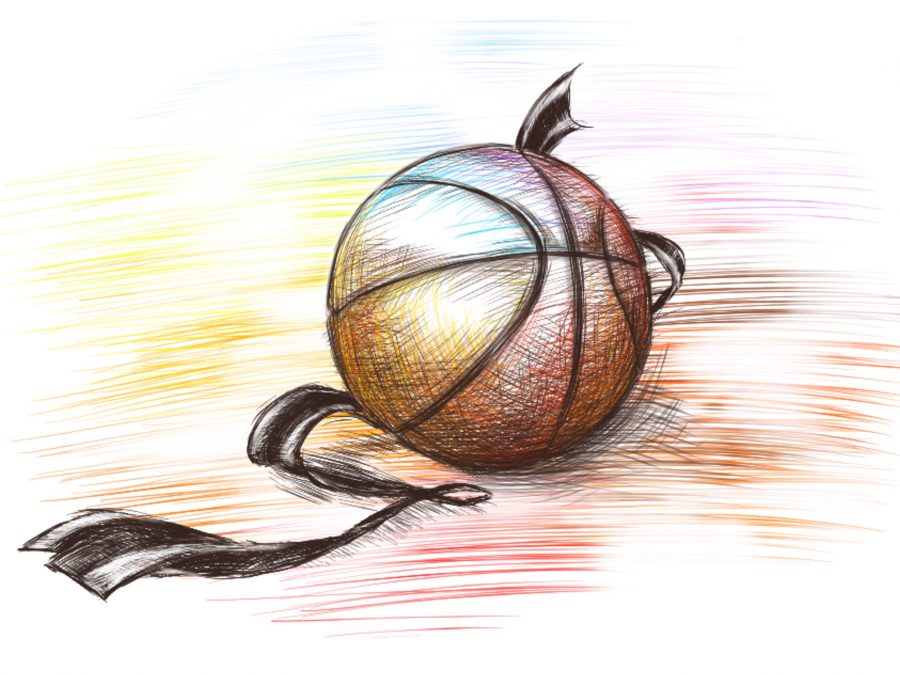 The NCAA men's 2016-2017 basketball season ended with North Carolina's clutch win over Gonzaga that left Bulldogs fans speechless and Tar Heels fans ecstatic. With the beginning of the 2017-2018 season, other teams hope to dethrone North Carolina, sensing a weakness after Tony Bradley and Justin Jackson left for the NBA. As other teams try to pounce on this frailty, North Carolina will have to rely on their defensive lineup to have a chance of reaching the championship again. New teams have risen to the top of the standings, with Duke stealing the top spot from Kansas, and Arizona climbing into third place, kicking out UNC.
Duke's Rise to the Top
The season began on Nov. 10, and top-ranked Duke has started strong and swept past their first three games against Elon, Utah Valley and Michigan State.
The Blue Devils got an early lead against Elon, with Duke power forward Marvin Bagley earning himself a double-double in his first career college game. senior shooting guard Grayson Allen performed brilliantly as well, picking up 22 points for the Devils. Duke closed the Friday night game at Cameron Indoor Stadium with a final score of 97-68, giving them a 1-0 start to the season.
Their second game against Utah Valley ended with a score of 99-69, and it proved to be the second clean win for Duke. Once again, Bagley showed his brilliance, scoring 24 points and getting 10 rebounds to get his second double-double of the season. Point guard Trevon Duval exhibited his finesse, scoring 15 points and dishing out 12 assists.
Duke's most recent game against second-ranked Michigan State ended in a decisive victory for the Blue Devils, 88-81, demonstrating their ability to close out games well. Allen had an extremely dominant game, leading the Devils with 37 points. The Spartans have been ranked number two in the rankings for two years in a row, and Duke's triumph shows why they are number one.
With three wins under their belt, Duke's season is beginning to shape into one of their best in recent history. Bagley has proven to be a vital component to the team, providing support for the forwards and the centers. Devils fans are now looking towards the future, with a return to the Final Four possibly on the horizon.
Arizona's Hopes for a Second Title
It has been over 20 years since the Wildcats have been crowned champions of college basketball, but this year, they could contend for the trophy. They played their first game of the season Nov. 10 against Northern Arizona, throughout which the Wildcat defense held their ground, and their offense converted many back-to-back field goal attempts.
7-foot senior center Dusan Ristic gave quite the show to Arizona fans, scoring 20 points, tying his career high and picking up his third double-double of his collegiate career. Not only did the Wildcats defense hold its ground, but its offensive performance was astronomical, with Allonzo Trier putting up a career-high 32 points, while also tagging along five rebounds. However, Trier was not the only one providing the Wildcats with an offensive firepower; he was supported by forward Deandre Ayton. Ayton scored 19 points for the Wildcats and racked up 12 rebounds. His field goal percentage alone passed 50% and his assists-to-points percentage exceeded 70%.
Overall, Arizona showed its dominance offensively, tallying 101 points to Northern Arizona's 67. Allonzo Trier is starting to become a player to look out for. The Wildcats are hoping to continue their early success for the rest of the season, giving them a shot at the finals in March.