Female athletes are still not getting the treatment they deserve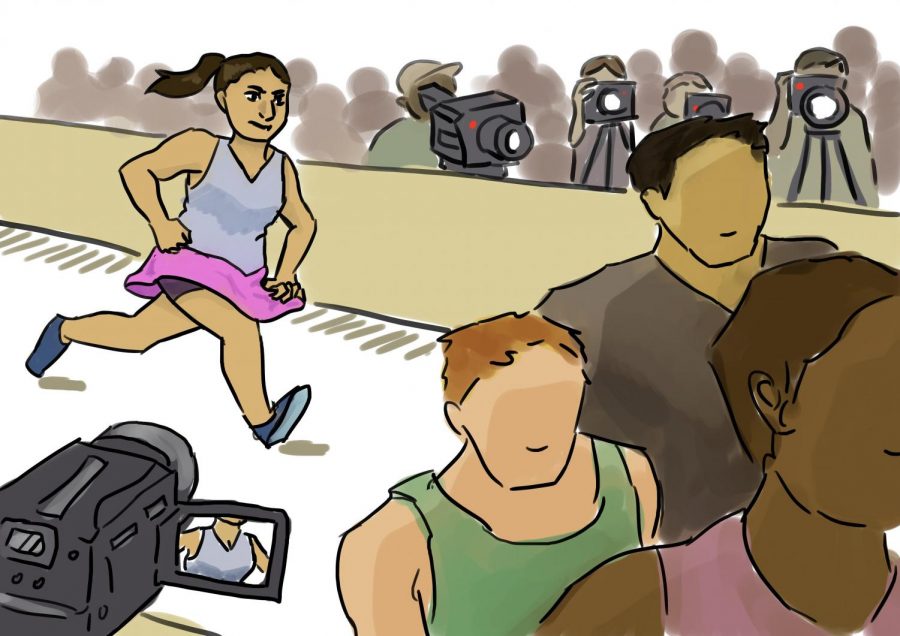 It has always been a struggle for women to be considered equals to men, and this issue has made itself known in a multitude of ways. The world of sports is one of the most prominent arenas where women are still treated as second-class. Women have come a long way even since 1967, when, despite both verbal and physical attempts to stop her from competing, Kathrine Switzer became the first woman to run the Boston Marathon. Today, there are many professional women's sports teams and events in which women participate worldwide, but even after decades of progress, there are still many major obstacles women must continue to fight, simply to get the treatment and credit they deserve.
Just last year, in the 2016 Rio Olympics, Hungarian swimmer Katinka Hosszu set a world record in the 400-meter individual medley. She took gold – and the praise for that outstanding achievement immediately went to her coach and husband, Shane Tusup. Later in Rio, Corey Cogdell-Unrein won bronze in women's trap shooting, and the headline from the Chicago Tribune read, "Corey Cogdell, wife of Bears lineman Mitch Unrein, wins bronze in Rio." The story heavily centered on her husband and his career instead of hers.
These are only a couple examples of the discrimination women still experience in sports, even when competing at the worldwide level. This kind of sexism doesn't just happen in the Olympics. In a recent issue of a British cycling magazine known as Cycling Weekly, a caption next to a photo of a female cyclist said, "token attractive woman."
Although this comment received a ton of blowback, and the magazine apologized extensively for it – casting the blame on a single sub-editor – this is not the only instance of blatant sexism and efforts to marginalize women in this sport.
Technical director of British cycling Shane Sutton stepped down from his position in April of last year due to various allegations of sexism. Olympic gold medalist and British cyclist Nicole Cooke told a committee for the House of Commons Culture Media and Sport last January that she "would summarize cycling as a sport run by men, for men, with a structure not responsible to anyone other than itself."
This kind of careless treatment towards female athletes is made even worse when it comes to the type of sportswear in which women are expected to dress. Women's boxing was officially made a part of the Olympics in 2009, but – in addition to the fact that women could only compete in three weight classes, while men compete in ten – not long after the inclusion of this sport to the Games, the International Boxing Association (AIBA) announced the possibility that they may require women to wear skirts while competing.
The president of AIBA, Wu Ching-kuo, stated that this change would help make a distinction between male and female players for viewers on T.V. Ching-kuo said nothing about the fact that the restrictions of a skirt can hinder a woman's performance. The requirement did not go through, but it doesn't change the fact that some women still feel pressure to wear skirts anyways, whether it be from the media or organizations like AIBA.
Dresswear suggestions like this are not uncommon. In 2004, Sepp Blatter, who was the president of the worldwide soccer association, FIFA, from 1998 to 2015, stated that female soccer players should "play in more feminine clothes like they do in volleyball," adding that, "They could, for example, have tighter shorts. Female players are pretty, if you excuse me for saying so," Blatter said.
In 2011, in preparation for the upcoming 2012 London Olympics, the Badminton World Federation passed a rule requiring female athletes to wear skirts or dresses while competing. The Federation said this was decreed in an attempt to gain a larger following of women's badminton. The new dresswear rules were apparently designed to make the athletes look more feminine and appeal to both sponsors and viewers of the sport.
American and deputy president of the Federation, Paisan Rangsikitpho, defended this rule, stating that interest in women's badminton is dropping. "We're not trying to use sex to promote the sport," Rangsikitpho said. "We just want them to look feminine and have a nice presentation so women will be more popular."
But Mesinee Mangkalakiri, who played for the U.S. women's badminton team in the 2008 Beijing Olympics, thinks that getting more people to watch the sport should be about promoting women's athletic talent, not their sexuality.
"It doesn't matter what Kobe Bryant wears," Mangkalakiri said. "People like his skills on the court. You'd hope they come to watch you because you are their favorite player and you have ability and style, not because you're wearing someone's favorite skirt."
Although these entirely out-of-step regulations are part of a deep-rooted issue that needs to see dramatic change, it's important to mention that not all female sportswear is designed this way. In sports like basketball, golf, wrestling, and in some leagues of football, both sexes wear extremely similar clothing, making it clear the sport prioritizes showcasing player's talents, no matter their gender.
And there are times when less clothing actually has its athletic advantages, like in women's beach volleyball. Three-time Olympian Holly McPeak feels the sports bikini she competes in helps her performance.
"What do you wear when you go to the beach? You wear a bathing suit," McPeak said. "The ones we compete in are more supportive, more comfortable, [and] less revealing than a lot of the bathing suits you're going to see at the beach."
Even though some women may not mind what they wear when they compete, too many times that decision is based on what's marketable. Activist and fashion model Rain Dove believes that marketing is the reason many players agree to wear certain sportswear.
"The reason people wear the things that they wear and accept the standards that they accept is because most athletes make a good portion of their money in advertising and doing campaigns afterwards," Dove said.
These repeated examples of both subtle and blatant sexism in women's sports prove again and again that female athletes still experience slights and injustices that many times bar them from gaining the same level of respect and recognition for their achievements that men receive. Serious changes need to be made, and one effective way to implement them is to have more women calling the shots when it comes to marketing and promoting women's sports. More women need to be in leadership positions in the organizations like FIFA and AIBA because, believe it or not, the person most qualified to decide how to progress women's sports isn't always a man.
In the end, not all sports hold women on a lower tier than men, and not all sports attempt to sexualize women through dress codes, but enough still do. Even after all the progress women have made in this arena, it's still proven difficult to promote women's sports based on players' merits rather than their looks. Too many times, it seems that a woman's sexuality is easier to sell than the myriad of incredible talents female athletes bring to the table.
About the Writer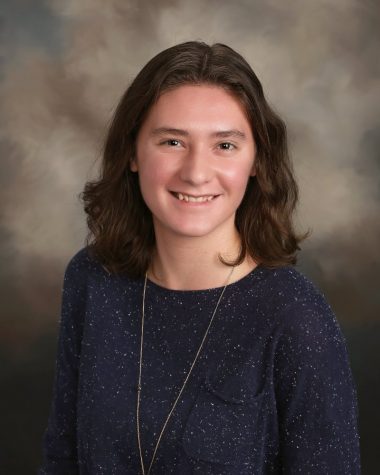 Grace Downing, Editor-in-Chief
Grace is a senior, and this is her fourth year writing for Logue. She enjoys giving her opinion on a variety of topics through the form of Op/Ed articles....