Album review: Shin Sekaï – Indéfini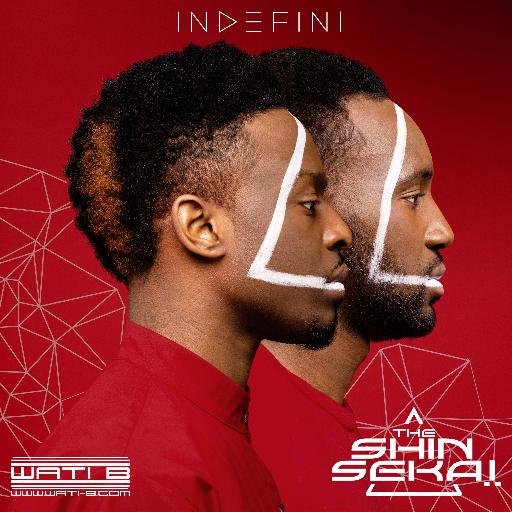 Though music is often referred to as the "universal language," Americans often fail to treat it as such. While there is no shortage of quality music in languages other than English, few songs manage to break the omnipresent language barrier present in American radio. An exemplar of a quality album in a foreign language deserving of more American attention is Indéfini by The Shin Sekaï.
The Shin Sekaï is a francophone rap and hip hop duo consisting of Dadju, who is primarily responsible for vocals and Abou Tall, who is primarily responsible for the rap element found in The Shin Sekaï's music. Their third album, and last prior to their ongoing hiatus, is Indéfini. The album has a sound that is both interesting and innovative, recalling styles of music from places around the world such as the Caribbean and Africa.
The album begins with one of The Shin Sekaï's slower songs, "Pour Toi." Dadju's vocals are certainly the focal point of the song, though Tall's brief verses are delivered with prowess. In this song, Dadju sings in a way that is more reminiscent of pop than hip-hop or rap, successfully establishing The Shin Sekaï as a band capable of transcending genre. In the refrain, he sings, "Mama, pour toi, je ferai tout" ("Mama, for you, I will do everything").
Heavily contrasting with the almost calming beat of "Pour Toi" comes the next song on the album, "Laisse Ça." Its sharp and quick Carribean esque beat drags the listener from the calm invoked by its predecessor. Rapid in nature, this song represents one of the main differentiators of this duo compared to others in the industry: their ability to sing and rap quickly. Coupled with  Tall and Dadju's ability to seamlessly alternate between each other, this song is clearly one of the standout tracks on the album.
"Bounce," the seventh track on the album, features Black M, S. Pri Noir, and Abou Debeing. The song is highly energetic and grabs hold of the listener. Though all of the accomplished artists on this track contribute to its sound, Black M's couplet is arguably the most noteworthy. The background music paired with the constantly changing vocals from accomplished artists make for what is one of the best songs on the album.
Though Indéfini was overall an excellent album, it was not without some flaws. Though "Un Sourire" features Maître Gims, Dadju's brother and former member of Sexion d'Assaut, it sounds too slow and overproduced. While it was a slight disappointment in the context of a collaboration between Maître Gims and The Shin Sekaï, it could still be considered a fairly good song. Likewise, "#TPCMP" is slightly hectic with its constant shouts of, "Ton pied, c'est mon pied; ton pied, c'est mon pied; ton pied, c'est mon pied" ("Your foot is my foot").
Indéfini closes with "Précieuse," a song which is remarkably more subdued than those before it, and, accordingly, more serious. Dadju sings, "Tu n'sais pas c'que tu veux/À sans cesse repousser/Celle qui est précieuse à tes yeux/Souvent, tu t'en veux/Et ta façon d'agir/Est à l'opposée de tout ce que tu peux ressentir" ("You don't know what you want/Constantly pushing away/What is precious in your eyes/Often you're angry with yourself/And your behavior/Conflicts with everything you can feel").
Indéfini showcases The Shin Sekaï in a much more complete way than the band's previous two albums. While the many upbeat songs on Indéfini reflect their ability to create songs in the rap and hip hop genres, they successfully tone their songs down in some instances to create an album that is both multifaceted and memorable.
About the Writer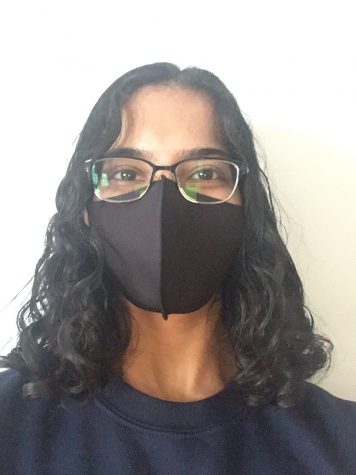 Maya Nayak, A&E Editor
Senior Maya Nayak has written for Logue for four years, and this is her third year editing for the A&E department. After covering the 2016 election...