Top athletes of the fall sports season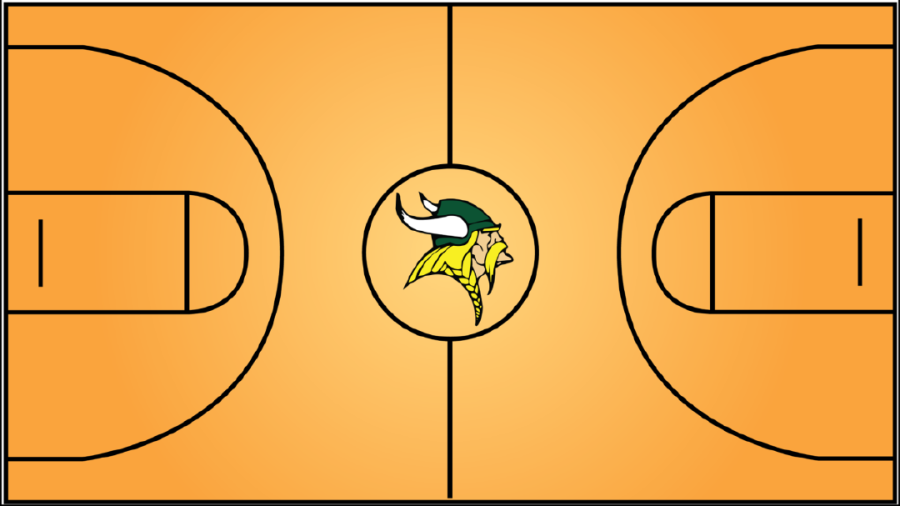 Tim Moran, Lead Sports Editor
October 25, 2017
Fall sports season is wrapping up around Fremd. Though each athlete deserves recognition for the dedication and contributions, there are those that stand out from the rest. Asking every fall sports coach to select one or two players who stood out the most this season, here are the best fall sports athletes at Fremd High School.
Ed Worthem and Matt Wallace, boys cross country
There is still work to do for boys cross country, but there have been two runners who deserve recognition at this point. Those are seniors Ed Worthem and Matt Wallace, who have led their team to numerous conference wins and a third place finish at regionals. Worthem feels the unit's closeness facilitates their success.
"We've grown a close bond with each other, so we're able to actually want to be there," Worthem said. "It's created an environment where we try for each other and we try for the team, rather than just ourselves."
In agreement, Wallace also points to their intense training regimen as a helpful factor.
"We train every day, 365 days a year, training together as a team and working off each other," Wallace said.
It's been several years since boys cross country has been to state, and if the Vikings get there this year, credit this impressive duo.
Pierce Allord, boys golf
Allord has stood out for four years with excellent golf, and was the best senior on the boys team. He praises his coaches for their continuous attention to detail.
"If I'm missing something or I'm doing something bad and I don't realize it, they'll tell me what I'm doing," Allord said.
Though their squad was disappointed at their season ending at regionals, they still accomplished much in 2017. Personally, Allord's favorite moment came at regionals, on the 14th hole at Hilldale. Hitting a 7-iron, he dropped the ball mere inches from the pin and converted to earn an eagle.
Allord believes his ambitious goals drive him to keep working.
"Personally, I want to become a professional golfer, so that's a big motivator for sure," Allord said.
Emily Bolger, girls swimming
Next on the list is Emily Bolger, who has been swimming laps around opponents since freshman year. In the heart of a dedicated playoff effort, Bolger guides with senior leadership. Still, she credits her team as a reason for her success.
"Everybody is really supportive, and they work together to create a positive atmosphere," Bolger said.
Bolger helped lead her team to a one-loss season, with the only defeat coming to Barrington in a fun, intense rivalry game. With sectionals approaching, Bolger explains her team's focus.
"We're really trying to focus on getting as many people to state as we can, so that means focusing on the relays, being positive, and getting everybody to work together," Bolger said.
Kellie Liu, girls golf
A sophomore spearheading the varsity girls golf team, it's pretty clear that Kellie Liu is a talented golfer. Standing out as the best on her squad, Liu attributed her success to offseason efforts.
"I practiced a lot in the offseason and I took a lot of private lessons," Liu said. "I worked really hard."
Liu also takes pride in her team's progress throughout the season.
"Our team subtracted 67 strokes from our team score from our first tournament to conference, which is a huge achievement for our whole team," Liu said.
Despite falling just shy of her goal to make sectionals this year, Liu set an even higher goal next year of making state—a testament to her ambition.
Kate Bodensteiner and Julia Smiarowska, girls tennis
One of the most successful teams in Fremd girls tennis history sports one of the most successful pairs of leaders as well. Go figure. Enter Kate Bodensteiner and Julia Smiaroswka, senior doubles partners, whose victories throughout the season propelled their team to historic success, including a dual meet win over Barrington 20 years in the making, and a sectional championship team where everyone qualified for state, a feat never before accomplished.
Bodensteiner believes their bond allows each of them to help the other improve.
"We've been partners for three years so we know each other pretty well," Bodensteiner said. "When one person is struggling, the other person knows what to do to bring them back up."
In addition, Smiarowska recognizes her team's contribution to the pair.
"Our team has a big part in our success, they help us prepare for all of our matches," Smiarowska said.
With the season ending after a solid state finish, the pair's career at Fremd has expired. However, they've certainly made their mark—on thousands of tennis balls and on Fremd tennis overall.  
Jake Fleming, football
Despite a rough season for the team as a whole, Jake Fleming stood out. Whichever side of the ball the Vikings were on, chances are Fleming was helping the team, as he plays both offensive line and defensive line. A quick look at his highlights reveals his ability to both flatten defenders and chase down opposing running backs. Fleming describes what it's like to play both positions.
"On O-line you have to think a little bit more about what you're doing and where you're going, but on D-line you can kind of just go," Fleming said. "So I have to have a different mindset for each position."
Just this week announcing his commitment to Minnesota State University-Moorhead, Fleming has big hopes for the future. Up north, he hopes to achieve more of the same.
"I definitely want to just be a team leader there like I was here, and hopefully get All-Conference there as well," Fleming said.
Sarah Straup, girls volleyball
Just yesterday, girls volleyball was knocked out of the playoffs in a heartbreaking loss at regionals to Maine East. However, that doesn't take away front their epic season under the leadership of senior Sarah Straup. After a slow start to the season, Straup feels their win against Palatine turned around the season.
"That was a really exciting moment for our team," Straup said. "We were behind for the whole game, and I think that became our turning point as a team."
She felt their developing trust was key to the team's success.
"We have the skill, we just had to find a way to work together and stay confident in what we could do," Straup said.
About the Writer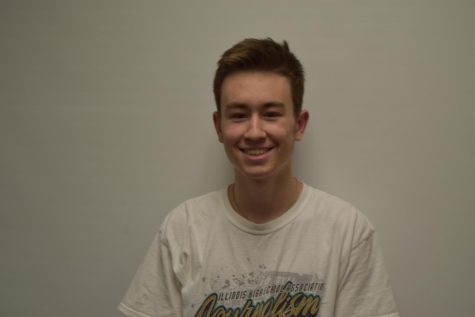 Tim Moran, Sports Editor
Tim is a third year sportswriter for the Viking Logue. He has competed at a regional competition and placed fourth out of 12. His main activity at Fremd...