Cook County Beverage Tax loses its flavor among constituents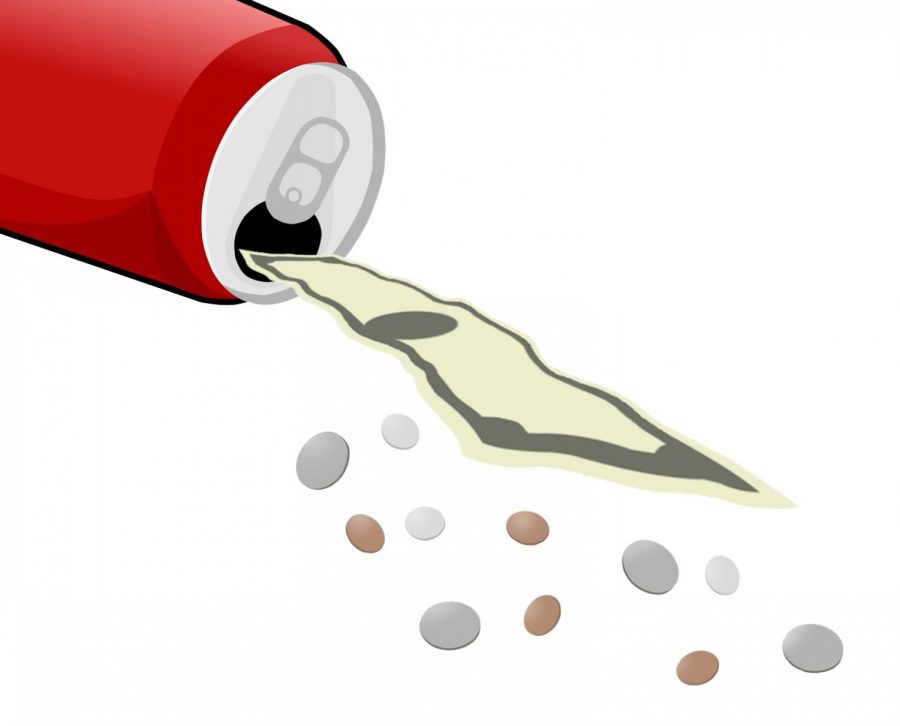 The Cook County Sweetened Beverage Tax sounds like a win-win on paper–it discourages the consumption of unhealthy beverages while raising much-needed capital to cover Cook County's growing expenditures. Yet the legislation's recent nullification due to widespread public outcry says otherwise.
Originally proposed in November of last year, the short-lived beverage tax was formally implemented this past August. Less than three months later, the tax was revoked in an overwhelming 15-2 decision by the Cook County Board of Commissioners on Oct. 11. However, until the official repeal goes into effect on Dec. 1, Cook County consumers will continue to pay the beverage tax.
The tax targets bottled and fountain beverages containing sugar and artificial sweeteners, which range from flavored water to lemonade, and charges one-cent-per-ounce of beverage. The sweetened beverage tax only has a few exceptions, including 100 percent fruit or vegetable juice, milk and milk alternatives, infant formula, and beverages for medical use. In addition, handmade drinks such as milkshakes and coffees are not affected by the tax.
Unwilling to pay these extra fees, many customers have traveled to stores outside of Cook County to purchase their beverages and even protest the tax. As a result, the Can the Tax Coalition states beverage sales have fizzled by 50 percent, attracting concern from local Cook County businesses.
Junior Ed Guo voices his distaste for the tax, citing the inconveniences it has caused him.
"It's really expensive," Guo said. "I've definitely been more aware about my spending on soda due to the tax. The tax is meant to generate revenue, but I think it discourages spending and shopping in the local area."
In a broader sense, Commissioner Richard Boykin claims the beverage tax is a detriment to Cook County as a whole.
"I opposed the sweetened beverage tax because it is regressive and because it threatens our small businesses," Boykin said.
With a budget deficit of around $200 million in county ledgers, Cook County constituents believe that the tax was solely implemented in order to close this gap. Many believe that the tax's advertised health benefits are an afterthought–a mere excuse to sweeten the deal.
According to the Can the Tax Coalition, "Nearly 90% of Cook County residents oppose the tax because they know the tax is aimed at raising revenue to fuel more county spending and not about improving public health."
However, Toni Preckwinkle, Cook County Board President, contests that the tax is directed to both aiding the budget and promoting health in an interview with the Chicago Defender.
"I said from the very beginning this is about revenue. When I gave my budget address, I said we have a $200 million gap to close," Preckwinkle said. "We need revenue. I proposed it from the beginning and I said this is about revenue–secondarily it has health benefits."
Junior Arnav Batta questions the true motive behind the tax and remains skeptical of the tax's proposed health benefits.
"I don't think the tax fixes the underlying problem. If the County Board really cared about public health they'd raise awareness or tax other sugary foods like candy," Batta said. "Plus, charging extra on diet beverages that don't contain any sugar doesn't make sense to me. The whole thing seems like a cash grab."
With the tax now repealed, County Commissioners are scrambling to cut costs and rebalance government expenses. On the other side, constituents are concerned that public services and programs, such as the Level One Trauma Center at Stroger Hospital in Chicago, may be cut due to the budget deficit. Other drawbacks include the layoffs of possibly hundreds of Cook County workers and public servants.
Junior Amulya Malapaka explains how the sweetened beverage tax may be a necessary evil in order to increase revenue for Cook County. Malapaka adds that while she believes the tax to be well-meaning, it ultimately will not end sugary drink cravings.
"I think that the tax may be a little aggravating, but unfortunately, due to the horrible debt our state is in, we must take actions as such," Malapaka said. "I think that it discourages some people, but not most. If I were addicted to caffeine, I don't think that a tax would stop me, but it may get me thinking."
Commissioner Sean Morrison, the leader of the repeal fight, expresses how the people of Cook County ultimately made the reversal of the sweetened beverage tax a possibility in an interview with the CBS Chicago–democracy prevails.
"It was the citizens who made this," Morrison said. "The citizens who made the phone calls, who wrote the letters. Without their involvement, this likely would not have passed."
About the Writers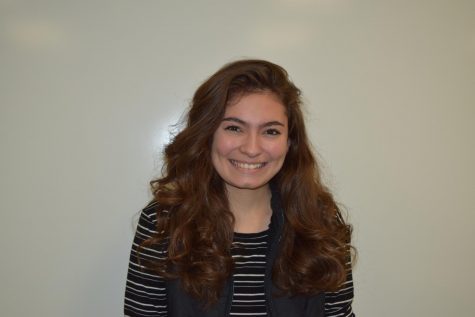 Nina Bell, Features Editor
Nina is a senior and Features Editor for the Viking Logue. Outside of school, Nina volunteers at the hospital, regularly binges Netflix T.V. shows, and...