Stranger Things season 2 preview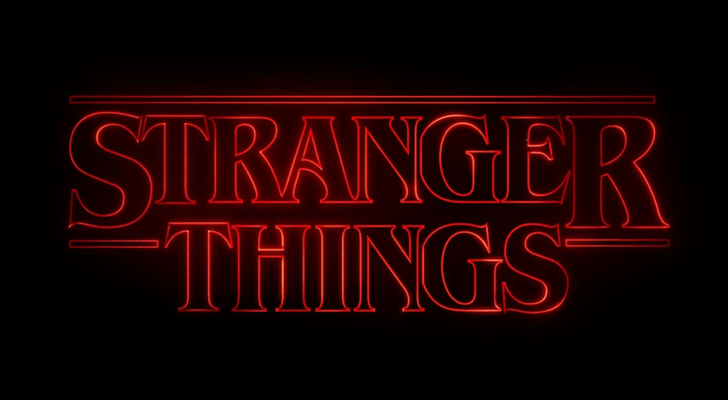 Ben Calhoun, Contributing Writer
October 25, 2017
SPOILERS BELOW!
The second season of the immensely popular Netflix original series Stranger Things airs on Friday, Oct. 27.  Set in a small town of Hawkins, in the 1980s, the first season of Stranger Things followed a group of three young, nerdy, middle school boys: Mike (Finn Wolfhard), Dustin (Gaten Matarazzo) and Lucas (Caleb McLaughlin) who go looking for their friend Will after he mysteriously disappears. They eventually run into a strange girl called Eleven who has telepathic powers (Millie Bobby Brown). Will's mother Joyce (Winona Ryder) discovers that her son is missing and goes to the local police chief (David Harbour). He insists that Will is just out with a friend and forgot to call. Eleven explains to Mike, Dustin, and Lucas that there is an identical replica of the world called "The Upside Down." However, she also shares that this is a hellish world that is inhabited by monsters, that those monsters must be the ones who took Will, and that is where he must be. In the finale titled "The Upside down" Joyce and Chief Hopper,who now believes in the paranormal activity, venture deep into The Upside Down and find Will with a grotesque creature shoved into his throat. Chief Hopper yanks this creature out and saves Will. Meanwhile, Mike, Dustin, Lucas, and Eleven are attacked by one of the monsters at Hawkins Middle School and almost end up getting killed. However, Eleven uses her powers to kill the monster but is seemingly killed in the process.
There have been multiple trailers released for season 2. One of the scenes shows Will, Mike, Dustin, and Lucas playing in an arcade when Will hears his name being called. He steps outside and the world around him turns into The Upside Down. He looks up and sees a humungous monster like thing in the sky then the world goes back to normal. Will is shown in a trance-like manner multiple times in the trailer which probably means that this will not be the only vision that he has of The Upside Down. Will is shown frantically drawing a sketch of what he saw saying, "I felt it, everywhere." Joyce asks her son, "What does it want?" Will responds, "Not me. Everyone else." More shots are shown of Will running through The Upside Down while in the real world Joyce is shaking his motionless body yelling at him to wake up. The final shots of the trailer are a voiceover of Mike saying, "If you're out there, just please, give me a sign," and Eleven walking through The Upside Down and into the real world.
When Stranger Things aired in July 2016 it received amazing reviews all around. It took place in the 80's, and because of that it had a nostalgia factor for many people of previous generations. It also has fantastic mystery to it all throughout the season, as the main characters need to learn just what it is they're fighting against. Finally it has a fantastic sense of horror, and a terrific cast to top it off. It has drama, horror, mystery, sci-fi, and thrill all packed into eight episodes. The suspense never stops coming and the end of each episode will leave you begging for more. There are still a few days for newcomers to binge watch Season 1 before Season 2 comes out this Friday on Netflix.
Link to photo – (https://commons.wikimedia.org/wiki/File:Stranger_Things_logo.png)