"Blade Runner 2049" strikes theaters successfully after years of anticipation
After 35 years of anticipation, "Blade Runner 2049," the sequel to 1982 sci-fi movie "Blade Runner" arrived in theaters. The film, directed by Denis Villeneuve and starring Ryan Gosling and Ana de Armas, also features Harrison Ford and Sean Young reprising their respective roles from the original movie. Even with high expectations, "Blade Runner 2049" is a magnificent movie in its own right due to its excellent visuals and entertaining plot.
The original 1982 "Blade Runner" is based off of the book "Do Androids Dream of Electric Sheep?" by Philip K. Dick and directed by Ridley Scott. The film is set in Los Angeles in 2019 and it follows Rick Deckard (Ford). Deckard is a blade runner – a member of the police force whose primary job is to "retire" rogue replicants (robots that look like humans) that are created to be slaves for the human population. However, Deckard is pulled out of retirement after 4 replicants escape to earth. Deckard begins to question humanity when he meets a replicant named Rachael (Young). While it was initially met with lukewarm response, "Blade Runner" has become a cult classic.
"Blade Runner 2049" takes place 30 years after the events of "Blade Runner" and follows K (Gosling), a blade runner who is a newer, more obedient replicant. He discovers a significant secret that leads him to search for Rick Deckard and face conflicts concerning his existence as a replicant and also the humanity, or lack of, in replicants.
The soundtrack of the movie, composed by Hans Zimmer and Benjamin Wallfisch, is simple and adds to movie without taking focus away from the action happening. Similar to the original's soundtrack, droning and buzzing noises are present throughout which creates a sense of danger and desolation. Also, songs by Frank Sinatra and Elvis Presley are played which fosters an amusing contrast between the future and the past.
Staying true to the original "Blade Runner," cinematographer Roger Deakins captures gorgeous shots in "Blade Runner 2049." Alongside striking splashes of neon, bleak grey, harsh black and dusty brown hues set the scene of dystopian Los Angeles appropriately. Special effects also add to the visuals, and they are especially showcased when they are used on K's girlfriend, Joi. She is a holograph created by artificial intelligence, and throughout the movie she is seamlessly flickering between being seen as a real physical being and being seen as a holograph. Each of the scenes, even if it is shot in rain or snow, are shot clearly and simply, which keeps the visuals from being too overwhelming or tacky.
While the visuals of "Blade Runner 2049" are breathtaking, one downfall of the movie is the length. A longer time is necessary to fabricate the story, which creates periods of time that seem tedious and dull. However, the plot is the main component that makes the movie exceptional and the payoff is worth it. The story takes unexpected twists and turns and creates thought provoking ideas about humanity, generating layers and ideas beneath what is happening right on screen, which lets viewers dive in and try to process on their own rather than being spoon fed every little detail.
While it may be a longer film, viewers will admire the impressive images displayed and marvel at every surprise that is presented, making it a must-watch movie. In time, "Blade Runner 2049" will become its own classic.
Link to photo – (https://www.flickr.com/photos/tomronworldwide/37561598811)
About the Writer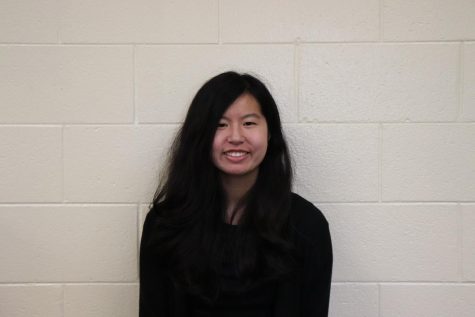 Kaitlin Wong, Lead A&E Editor
Kaitlin is currently a sophomore and the arts and entertainment editor. She began writing for the Logue in her freshman year. Outside of Logue, Kaitlin...