Technological advancements change Fremd learning environment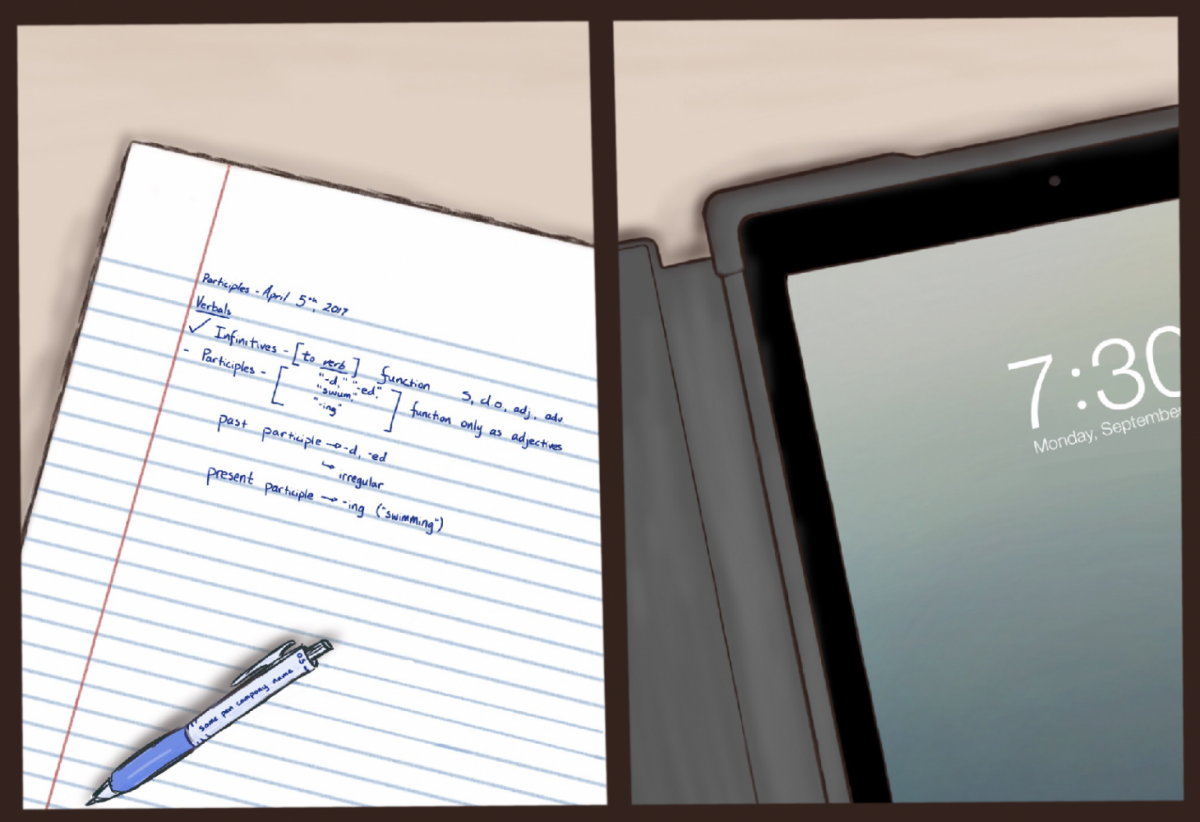 It is hard to think that only five years ago, paper and pencil reigned supreme in District 211 schools. Nowadays, iPads are indispensable to the Fremd curriculum—notes, worksheets, and other classroom materials are ready at a moment's notice on our digital learning devices. As technology continues to advance, Fremd students benefit from an enhanced learning atmosphere.
With nearly four decades of combined teaching experience at Fremd, social studies teacher Heather Schroeder and science teacher Bradley Graba specify how technology has revolutionized the learning and teaching experiences at Fremd in past years.
For one, Graba explains how iPad usage has improved student communication and understanding in his classes.
"We've seen more collaboration between students, and it allows for students to demonstrate their knowledge gain and to demonstrate what they've learned in different ways than we used to be able to, and in more ways than we used to be able to," Graba said.  
Schroeder elaborates further, mentioning how increased communication provided by technology benefits student and teacher alike.
"For the teachers and the students, it's an excellent means of communication. In class, if I forget to say something, I'll post an update so that way at least I know that I put it out there; whether the student checks is a whole other thing," Schroeder said. "But the updates, or having a calendar is useful so the students can anticipate what's about to happen in class."

It is no wonder why we are living in the age of information. The internet and its infinite resources serve as the epicenter of knowledge in our current era; Graba details how the educational and the aforementioned technical fields have intertwined.
"I have seen an explosion in educational apps. It seems like there's new apps and new pieces of technology every year," Graba said.
According to Schroeder, new learning tools play a significant change in the classroom.
"I think that it makes the class more accessible—everything is on Schoology. The access to materials is the benefit for the students—it's always there, whether it's on Schoology or whether it's the materials that they can find online," Schroeder said. "Enrichment opportunities are easier: they can find online practice tests, they can find Quizlets, they can find review sheets that exist out there, or sample projects that they might have been assigned. They can find real time answers."
The availability of apps such as Quizlet, Schoology, Google Drive, and Notability optimizes learning as material can be accessed inside and outside the classroom with ease. Senior Vanshika Ramesh details how these apps and technological resources have facilitated her learning experience.
"I think that iPads are beneficial because almost everything we need for school is available on Schoology. I prefer the iPad to paper because I can neatly organize my worksheets and type up notes so easily," Ramesh said. "Also, collaboration is so simple with Google Docs and Slides, which makes presentations less stressful."
Sophomore Winston Skoien agrees, voicing the benefits of digital learning as compared to traditional methods.
"iPads take up a lot less space compared to using paper in school. I like having everything in one place, and iPads allow me to do so," Skoien said. "I also don't have to carry around textbooks, which is really helpful."
iPads are valuable tools for both teachers and students, but the devices may be distracting in school. While every teacher has a different approach on how to limit inappropriate usage, most teachers agree that iPads should be utilized primarily for educational purposes.
Graba notices that while iPads prove to be a common form of intellectual inference, they are far from being the prevailing source of lost productivity.
"It's a big distraction that we didn't used to have, but also it's not just limited to iPads. Kids have phones now," Graba said. "In terms of how I limit inappropriate iPad usage in class, I personally don't have specific strategies. If I'm walking around and I see that someone's on the wrong app, I just redirect them back to what they should be doing."
While the evolution of technology enhances education for students, teachers also take advantage of an improved classroom experience. Schroeder clarifies on how teachers take advantage of this new tech in order to assess student comprehension.
"For teachers, it's faster data collection. If we do Scantron tests, we can pop them through right away, or with a Schoology quiz, I can see right away who's actually doing their work, or if they're understanding the material or not," Schroeder said.
Changing times call for changing measures. As the field of education continues to innovate, teachers must adjust accordingly—Schroeder strives to remain updated.
"You have to keep up in order to better accommodate for the new learning tools. It's here, and it's changing what we do," Schroeder said. "You need to learn to adapt and roll with it and make it happen in your classroom because other people are moving forward with it. We just have to learn to implement these new structures and systems."
About the Writers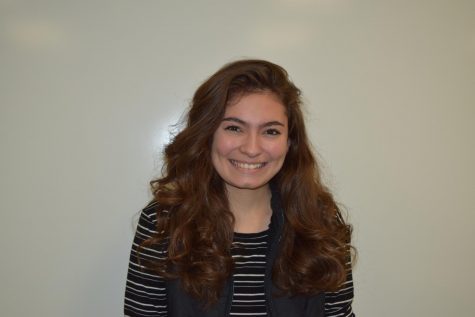 Nina Bell, Features Editor
Nina is a senior and Features Editor for the Viking Logue. Outside of school, Nina volunteers at the hospital, regularly binges Netflix T.V. shows, and...