Album review: Ringo Starr – "Give More Love"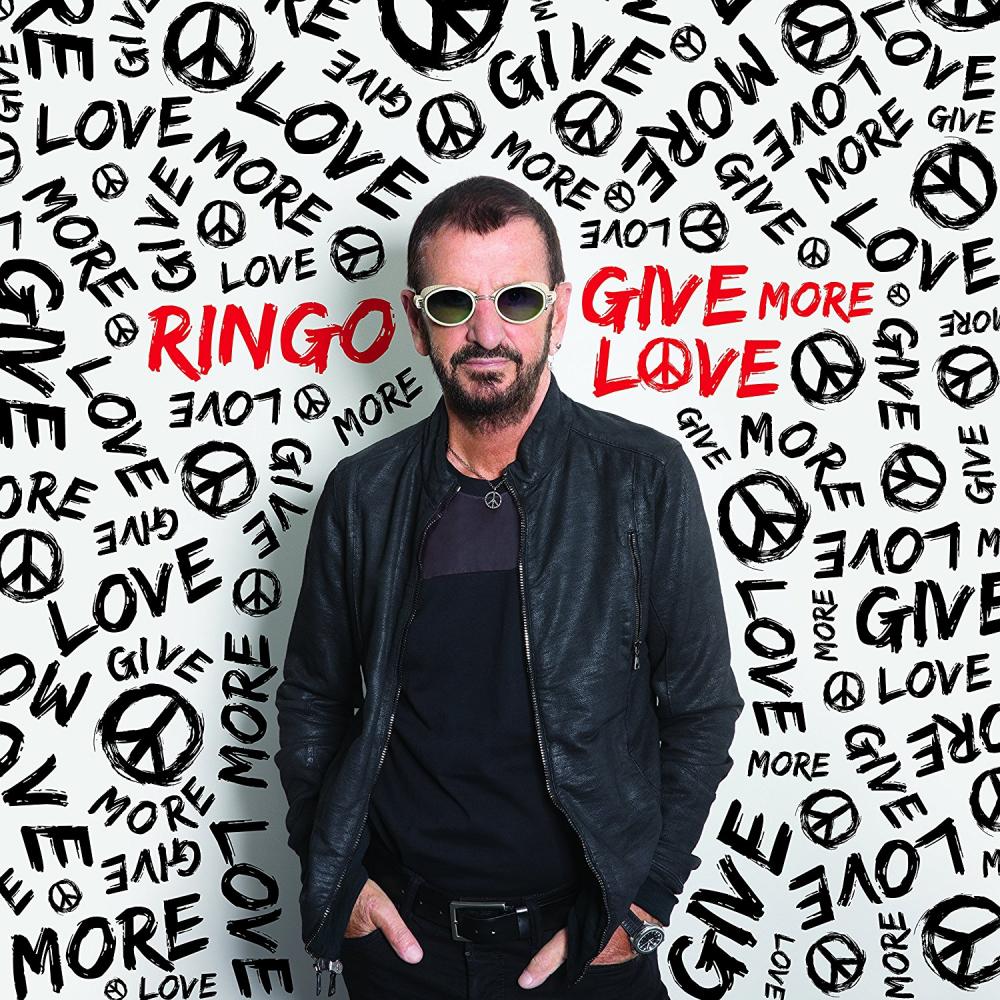 Angela Ma, Contributing Writer
September 27, 2017
"Sometimes this world can be a hard place, we wonder where we go from here. So many hurting bad, lost everything they had…" The resonance of Starr's vocals in this song, "Give More Love," brings out a clear message of love and allows listeners to take a moment to reflect upon reality. Many may know English musician Ringo Starr as a drummer for the Beatles, and now, at the age of 77, from a drummer to singer and songwriter, Starr has done it all. With the release of his nineteenth studio album "Give More Love," it is obvious that Starr never fails to bring out heartwarming emotions into his pieces while pleasing fans with his original pop rock and country songs. Unarguably, the Beatles' achievements back in the days were a viral success, yet the reception of Starr's new album does turn out to be controversial.  
Starr officially announced his album on July 7, his 77th birthday. The album was recorded primarily in Starr's home studio in Los Angeles and was released on Sept. 15, 2017, featuring appearances by Starr's former Beatles bandmate Paul McCartney and other collaborators. In total, Starr recorded ten new tracks and four bonus tracks.
One of the most upbeat songs in the track would be "We're on the Road Again," a rock style song featuring Paul McCartney. The creation of this song also marks the first collaboration in seven years with the two surviving members of The Beatles. This cheery song allows McCartney to show off his skills on bass and sings backing vocals while Starr, enthusiastic and pumped-up, presents his song about gigging and moving on down the road. Starr's metronome-like music delivery is especially shown when he sings the chorus of the song, "We're on the road again, we're on the road again…" Another unique component of the song is that it reflects Starr's engaged music artist life without lacking rhythm and rhyme: "We still got a lot of playing to do / playing guitars are no troubles for you."
A less energized song in the album is "Speed of Sound," and this song might be criticized for the monotone tune that sounds a bit lackluster. Starr's voice is more muted when he sings the refrain, "I'm breaking through, I'm breaking through, I'm breaking through, at the speed of sound." Disappointingly, this muffled effect doesn't go along with the repetitive lyrics and would confound an audience with high expectations.
Although the public does question the overall integrity of Starr's new album, fans listen to this reminiscent album to commemorate the Beatles and their long-lasting impacts and legacy on the musical industry. Most importantly, Starr's persistence and creativity contributed into this album shows his dedication towards his music-making career. Starr obliquely presents a cultural extension of the Beatles, and this is definitely something that many listeners can appreciate.
To all new listeners out there, it's a whole new and exhilarating experience to try out a different style of music once in awhile. Starr's straightforward and lighthearted songwriting and lyrics deliver a positive message to all while reflecting on his own optimistic and jovial personality. Starr's music links to the perpetual and unforgettable moments of the Beatles, and as McCartney commented, "Ringo would do these little malapropisms, he would say things slightly wrong, like people do, but his were always wonderful, very lyrical…they were sort of magic." In "Give More Love," that magic is evident.