Class of 2021 joins in high school struggle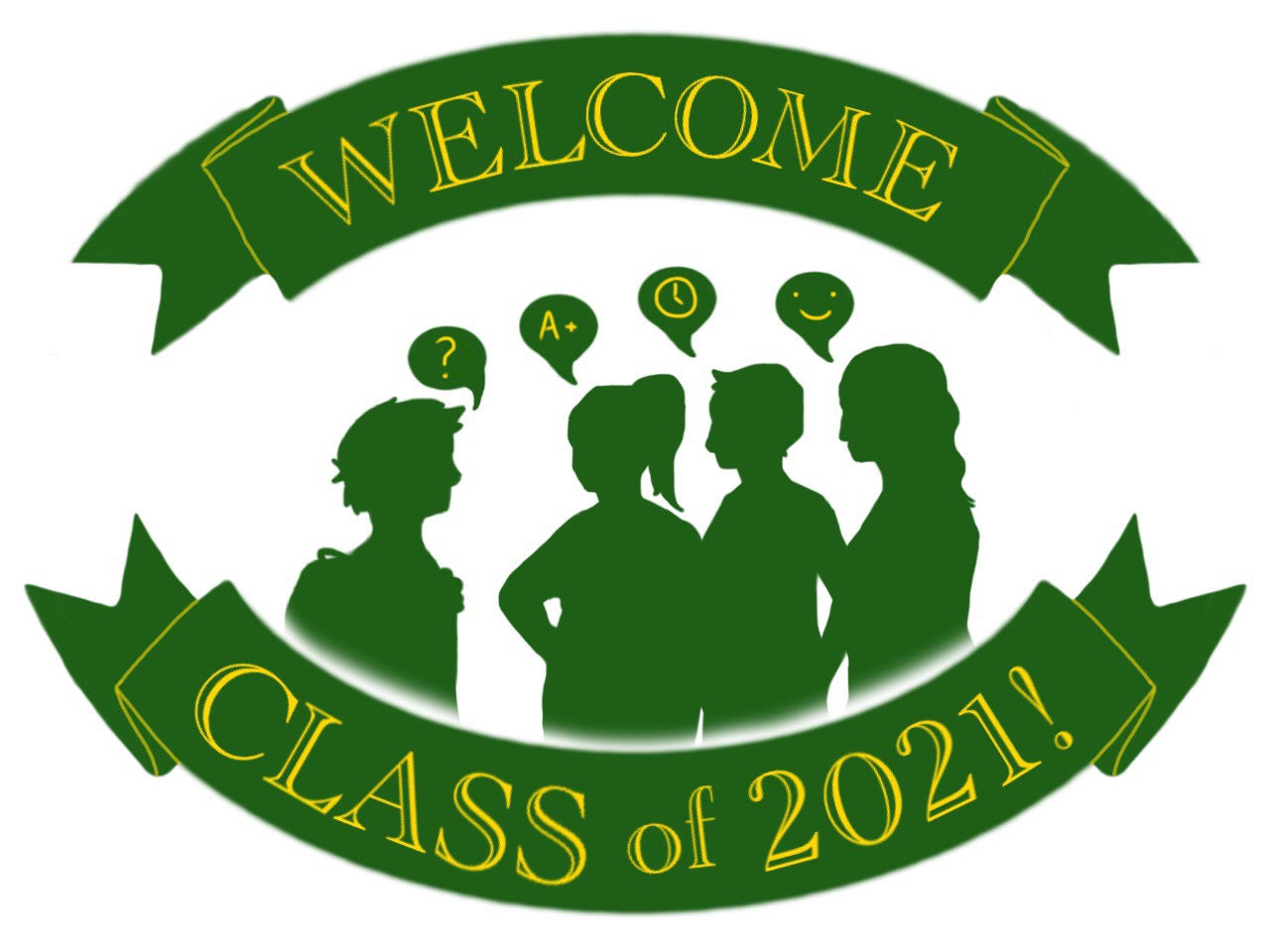 Nina Bell and Austin Mei, Features Editors
August 29, 2017
It's the first day in a new school and you're lost in a sea of unfamiliar faces—Let's face it; we've all been there. Freshman year, especially the first couple of weeks, can be a considerably daunting task. However, with the guidance of experienced Fremd High School veterans, the class of 2021 is sure to succeed.
As freshmen begin to navigate the congested halls, interact with new peers, and take advantage of the numerous amenities and activities Fremd has to offer, they can turn to the class of 2018 for support and aid.
Freshman Maya Nayak describes how she turns to her older peers for further advice on Fremd's finer details.
"Most of the things I wanted to know about Fremd, like how to go on the activity bus, were things I figured out within my first week," Nayak said. "I also was not sure what some clubs at Fremd did, but by asking people I know in other grades at Fremd, I was able to get a better idea of what the clubs do, and I was able to determine what clubs interested me."
As mentioned by Nayak, members of Fremd's senior class are more than willing to share lessons they have learned from their personal high school experiences.
Senior Isabelle Borkowski reflects on her own experiences as a freshman and recommends reaching out first.
"When I was a freshman, I knew about two kids in every class, and all I wanted was to be approached and included," Borowski said. "If I could do it over again, I would be the kid that reaches out first. Say hi first; give a compliment first. Don't wait for the connections to make themselves."
A lot of freshmen may overlook the need to develop friendships during the first few weeks of school, but new bonds allow students to discover common interests and seek help in challenging courses. Approaching a stranger may be difficult at first, but it will help you create lasting connections.
Likewise, senior Jerry Zheng encourages underclassmen to forge new relationships by experimenting outside of their comfort zones.
"Develop a good relationship with your counselors early on; they're here to help you, and it'll be great if they know you when it's time for them to write your college rec letter," Zheng said. "Also, join clubs and activities because it's the best way to make new friends."
Participating in school activities allows students to connect with those who share common interests—many upperclassmen utilize clubs at Fremd to diversify their connections outside of the classroom.
For further clarification, students can visit the 'Activities' tab on the Fremd homepage for a full list with descriptions of the many clubs and competitive activities offered to Fremd students. (Who knows, maybe you could even write for the Viking Logue!)
Senior Jaime Chen names some of the many resources available at Fremd, demonstrating that Fremd students are never alone in the high school struggle.
"My advice to freshmen would be to take advantages of the opportunities and resources offered at Fremd. If you ever need help, go to the tutoring center or ask a teacher after class to explain a concept," Chen said. "Also, make sure to enjoy the four years because they go by super fast."
Fremd offers numerous services to maximize everyone's learning potential. Many upperclassmen receive aid from teachers to further explain difficult topics or help with overwhelming homework problems. Similarly, freshmen should ask for help whenever needed.
As mentioned by Chen, the tutoring center is a reliable resource for any and all Fremd students. Math, science, and English teachers are available to assist students every day from 7:30 a.m. to 2:45 p.m., as well as after school on Tuesdays, Wednesdays, and Thursdays from 3:00 p.m. to 5:00 p.m. Remember, there's no shame in asking for help.
As upperclassmen, it is our role to welcome and aid new students as previous generations did for us. Nayak recalls her first weeks at Fremd as pleasant and better than expected—that's a win in our books!
"My experience at Fremd has been positive overall. Navigating around the school was not as difficult as I had anticipated, and everyone that I have encountered in the school so far has been amiable and helpful," Nayak said. "I have enjoyed being at Fremd so far, and everything has been straightforward, easy, and not that different from junior high."