Grading the 2017 NBA trade deadline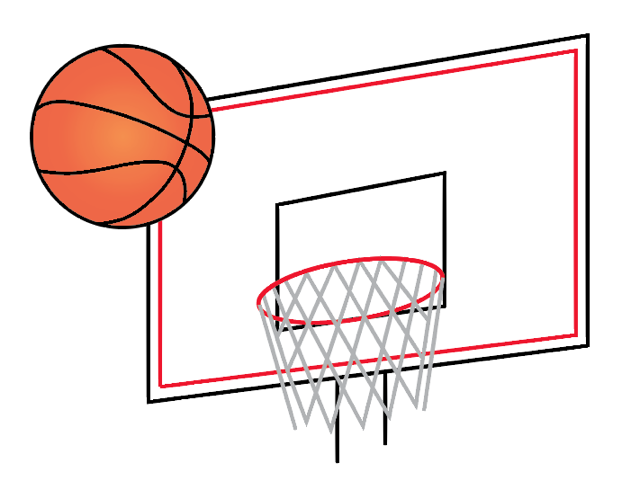 With the trade deadline ending on Feb. 23, we saw a few big gambles as well as many small lineup adjustments that could have major positive or negative impacts for involved teams. The effects of these exchanges were quick to surface for some and still remain to be seen for others. However, these trades have elements that should be looked at and reviewed in depth.
DeMarcus Cousins becomes a Pelican
The Trade:
New Orleans Pelicans Receive: SF/PF Omri Casspi, C DeMarcus Cousins
Sacramento Kings Receive: SG/SF Tyreke Evans, PG Langston Galloway, SG Buddy Hield, 2017 top-three protected first-round pick, 2017 second-round pick (from Philadelphia, via New Orleans)
Pelicans Grade: A-
This trade seems like a perfect match for New Orleans because two of the top big men in the league, DeMarcus Cousins and Anthony Davis, are now on the same team. However, only time will tell if the Pelicans will see major benefits coming from this deal. In the short time after the trade, it doesn't seem as if it worked out as well as expected. The Pelicans are only 6-7 following the transaction and are ranked 27th in offensive rating. In the long term, this deal does appear to have significant advantages for the Pelicans as they now have two all-stars that have the potential to make them a serious contender.
Kings Grade: D
There are two main problems with this trade for Sacramento. The first is the manner in which they announced the deal. Telling their superstar center that he has been traded at his post all-star game press conference does not exactly display the most welcoming image to players coming to the team. The second problem is what they received compared to what they gave away. Acquiring some average guards in Tyreke Evans, Langston Galloway, and Buddy Hield does not provide the Kings the leader they need especially after giving away Cousins. Sacramento is a dismal 3-9 after the exchange.
Doug McDermott, Taj Gibson head to Oklahoma City
The Trade:
Oklahoma City Thunder Receive: PF/C Taj Gibson, SF/PF Doug McDermott, 2018 second-round pick
Chicago Bulls Receive: C Joffrey Lauvergne, SG Anthony Morrow, PG Cameron Payne
Thunder Grade: A
This was a very good trade for OKC. They gained a solid spot-up shooter in McDermott, and a reliable scorer and defender in Taj Gibson. McDermott especially should thrive when combined with MVP-candidate point guard Russell Westbrook. Trading away players that average a maximum of 15 minutes shouldn't affect Oklahoma very much. All in all, the Thunder stand to see large benefits from this deal.
Bulls Grade: D
Lauvergne, Morrow, and Payne are ranked as some of the most inefficient players in the league according to ESPN's player efficiency rating, and only seem to contribute to the Bulls' struggles of poor three-point shooting. McDermott was the Bulls' best three-point shooter and without him, expect to see subpar shooting from this Chicago team when beyond the arc. What the Bulls really need is a reformation of their lineup to create a more balanced team. This trade only made their current deficiencies worse.
Lou Williams joins the Rockets
The Trade:
Houston Rockets Receive: PG/SG Lou Williams
Los Angeles Lakers Receive: SG/SF Corey Brewer, 2017 first-round pick
Rockets Grade: B+
Acquiring Williams was a pretty safe trade for Houston. Williams is a former sixth man of the year and adds depth to the Rockets lineup. However, giving away Brewer for a 6'1" shooter may not be the best idea for this already small team. That being said, the team is still doing very well with the 48-22 record, and Williams should only add to that.
Lakers Grade: B-
With the deadline approaching for the Lakers, they simply wanted to get a first-round pick in exchange for Williams. But this trade only provided them the 28th overall pick. Brewer may be a useful role player, but there were definitely better options for where Williams would end up and what L.A. would get in return.
Nerlens Noel to the Mavericks
The Trade:
Dallas Mavericks Receive: C Nerlens Noel
Philadelphia 76ers Receive: C Andrew Bogut, SF Justin Anderson, 2017 top-18 protected first-round pick
Mavericks Grade: A-
Although it seems like Dallas is giving up much more than they are receiving, this is actually a pretty good trade for the Mavs as they finally have the strong interior defender they desperately needed. Bogut was a decent big man, but most likely would've left the team in free agency, and Dallas wouldn't have gained anything. Instead, they have a young player with lots of potential.
76ers Grade: B
While Philadelphia does have some possibility to gain from this deal, trading away Noel may not have been the smartest option. Even though they have another talented big man in Joel Embiid, there is no guarantee on Embiid's health. Noel provided consistency to the 76ers lineup. Instead, Philly should've looked to trade other center Jahlil Okafor, who does not provide as much value. Also, Philadelphia waived Bogut four days after receiving him. Anderson should provide them with more depth, but overall, the 76ers don't stand to add much value from this transfer.
About the Writer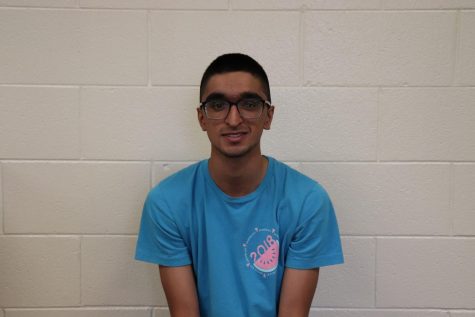 Nikhil Sriram, Editor-in-Chief
Nikhil is a senior and a Editor-in-Chief. He is also part of the Fremd Debate Team and HOSA. In his free time, he enjoys writing about the Bulls for The...