Balancing athletic and academic budgets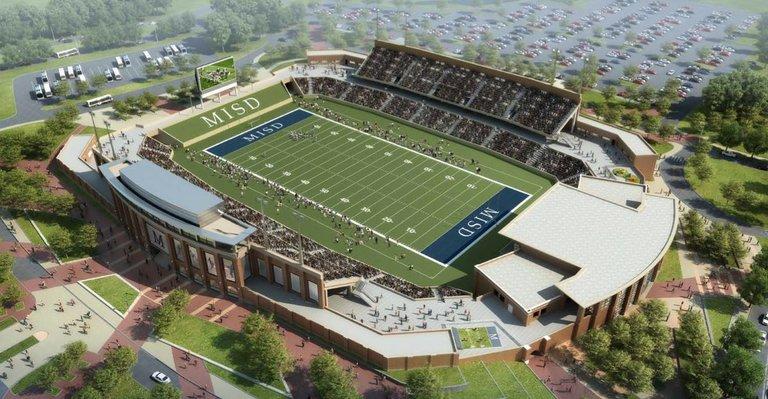 McKinney High School, located in McKinney, Texas, constructed a $62.8 million football stadium, many began to question the degree to which schools should budget for athletic programs. Boasting a 12,000 seat stadium, catalyzed the debate over well-funded after-school activities. While some lobby for extravagant spending to enhance school spirit, others critique that extra funds must be directed towards academic success.
A lot of students marvel at the idea of a 12,000 seat stadium compared to the 3,000 seats at Fremd's stadium. The extension would amplify the Friday night football atmosphere for the proud Vikings. However, many identify that Fremd would benefit from $60 million elsewhere.
As a football player, sophomore Luke Fissinger agrees that a multi-million dollar stadium would be a sensational addition to Fremd.
"I would want to have a 12,000 seat stadium at Fremd because it would really make the environment for games really great. The student section right now is packed with students and there isn't enough room for people to stand comfortably," Fissinger said. "If Fremd decided to build a huge stadium, then football could really be taken to the next level."
Physical Education teacher Ruben Hinojosa believes that spending millions on football is justified for Texans, but he states that the advancement would not thrive as well in an Illinois school.
"Texas is an area different than most areas. They put a lot of emphasis on their athletics, specifically football, so I don't think that in this area here spending that kind of money on a stadium would work out," Hinojosa said. "I think the stadium is justified for [Texas schools] because sports bring in a lot of revenue for their teams."
As people reflect on the importance of athletic funding, many also raise the question on whether athletics should be valued over academics in high school. Most teachers and students acknowledge the significance of balancing academic achievement with sports.
Junior Hannah Ban is a cross country runner and softball player. As Ban spends most of the year juggling school with sports, she describes the advantages of athletics.
"Being in a sport teaches you about teamwork, putting others before yourself, time management, and working hard to get what you want because if you want to be really good, you need to work for it," Ban said.
Athletics provide a basis for student achievement that is also reflected in the classroom. As endurance is enhanced on the field, a determination to perform well in school may develop for athletes.
Hinojosa expresses how athletics and academics should not overpower each other. Instead, a harmony should exist between the two values in order to maximize student success.
"As a coach and teacher, I think there has to be a balance between athletics and academics. If you talk with some kids, athletics help them with their academics because it makes them disciplined," Hinojosa said. "I think they should work together to make a well-rounded student."
Minniti agrees with this statement and explains the important lessons provided by participation in team athletics.
"Another benefit is the level of discipline that it takes to be successful on a team. The innate structure benefits students, such as being on time, being respectful, setting goals, and working at something persistently," Minniti said. "Ultimately, sports are a great way to a healthy balance in one's life."
About the Writer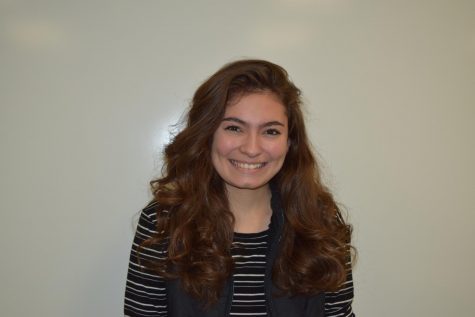 Nina Bell, Features Editor
Nina is a senior and Features Editor for the Viking Logue. Outside of school, Nina volunteers at the hospital, regularly binges Netflix T.V. shows, and...