Column: Diversity is a necessity in music festival lineups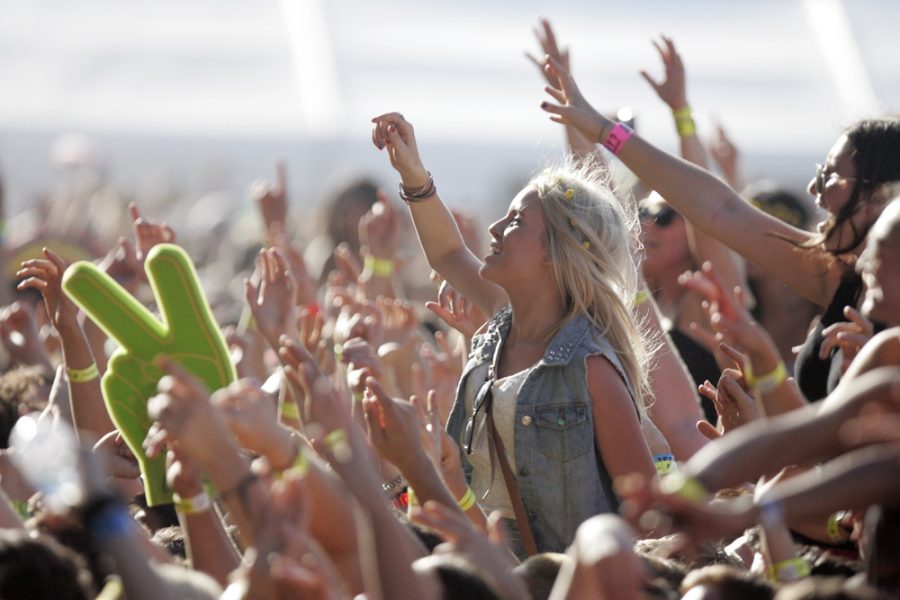 America is home to some of the world's largest music festivals, including Coachella, Ultra and Lollapalooza. A typical scene from one of these festivals includes a sea of wristband-bearing festival goers waiting excitedly for a group of exclusively straight males to take the stage. The next act that steps into the spotlight also happens to be all straight white males. Then the next straight white male group performs, then the next, and the next.
As music festival season begins to roll in once again, the problem of a lack of representation for minority groups in performers comes as well.  Many festivals feature a large amount of straight white males in comparison to minorities, women and members of the LGBTQIA community. It should be a high priority for festival organizers to resolve this problem.
The lack of diversity is concerning due to the message that it may be inadvertently sending to audience members as well as anyone interested in music. Festivals play a distinct influence in our society with specific clothing and hairstyles labelled as 'festival style'  and scores of people attend them each year. A Huffington Post study focused on ten major music festival lineups and discovered that 78% of performers were all male groups or individual male performers. A lineup that is mostly straight white males may lead other performers to believe that straight white males deserve the spotlight over other groups of people.
The music industry is a tough one – it sometimes takes years of touring, hard work and experimenting to get into large festivals. Displaying mainly straight white males can be disheartening for performers of any other race, gender or sexuality trying to make it big. It also unwittingly implies that straight white males are more likely to have what it takes to survive in a brutal industry. Also, the few artists differing from that group have an enormous amount of pressure placed on them. They are representing a whole group of people when they perform. If they have a bad show, it can reflect onto their community much more severely than if many other artists from the same group of people were to perform as well.
Festivals have the ability to promote diversity and equality for everyone by booking a wide variety of people. Audience members go to festivals to connect with the artists who they have been listening to through headphones and devices. Many people appreciate it when people like themselves are in the spotlight, doing amazing work of any kind. Of course, audience members enjoy performers of other ethnicities, gender or sexuality than themselves, however a lineup featuring mostly straight white males such as Eminem, G-Eazy, Metallica, Chainsmokers, Radiohead and Martin Garrix can be discouraging for other groups of people. It's beneficial for festival directors to have a more diverse lineup because a larger, more diverse group of people may enjoy their festival experience.
Another problem is the rise in ticket prices. Festival ticket prices are extremely high, which leads to only certain economic groups being able to go to music festivals. Festival directors can also encourage diversity by lowering ticket prices so that almost anyone who wants to go has the ability to.
As easy as it is to seems to create diversity among the lineup, there are many difficulties. Certain music genres that festivals are focused on doesn't have many women, minorities or LGBTQIA members part of it. Also, the fees that artists require don't always match what the festival directors envision. However, festival directors could take advantage of the opportunity to find lesser known, yet quality artists with low fees and place them into the lineup to promote diversity and help propel their careers.
Music is something that brings many different people and ideas together, all types of people should be recognized by being featured in festival lineups. Directors can showcase how talented performers can be and how equality is important by trying to place more diverse people in the lineup. It might take some work, but the lack of diversity in music festivals is a problem that can and should be solved.
About the Writer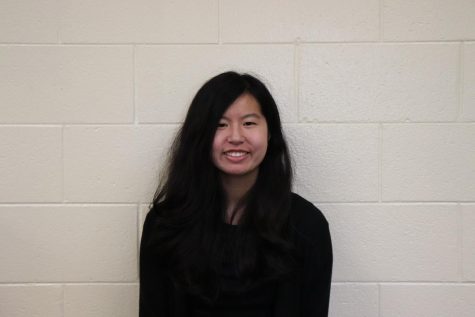 Kaitlin Wong, Lead A&E Editor
Kaitlin is currently a sophomore and the arts and entertainment editor. She began writing for the Logue in her freshman year. Outside of Logue, Kaitlin...