NCAA Tournament: Madness begins in second round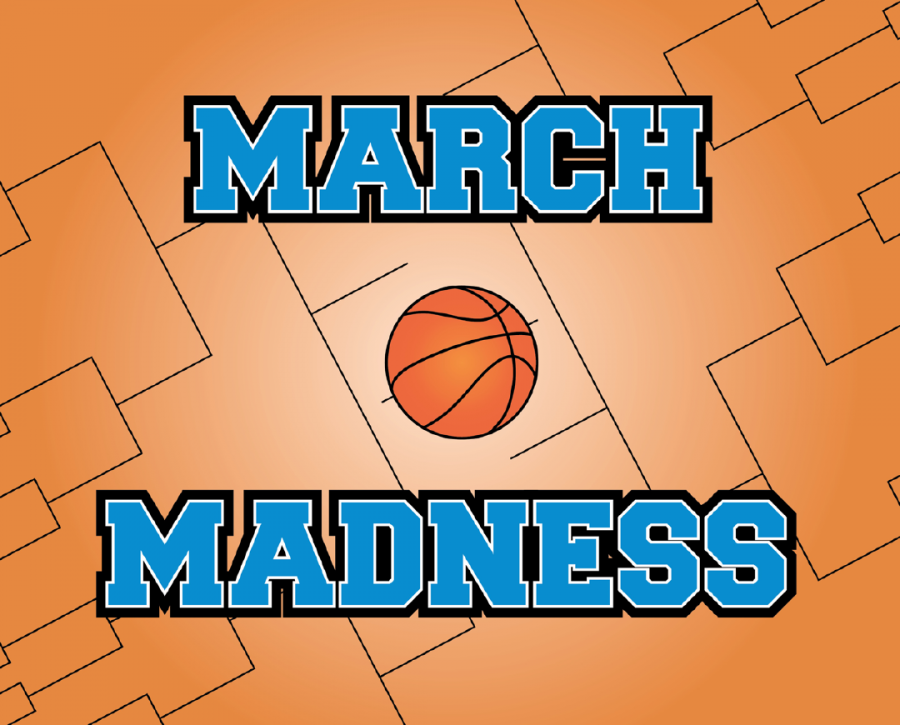 After two relatively uneventful days to kick off March Madness, the Big Dance finally was shaken up in the Round of 32 over the weekend. Two 2 seeds, the number one overall team, and a 3 seed all fell. Additionally, there were multiple other incredibly close contests involving top seeds. With powerhouse teams and Cinderellas still alive, the rest of the tournament promises intriguing storylines and exciting games ahead.
East  
Remaining Games: 8 Wisconsin vs. 4 Florida, 3 Baylor vs. 7 South Carolina
What's Happened
Easily the most tumultuous bracket for fans and bracket-makers, the East bracket saw its top two teams fall in the second round. Number-one overall seed Villanova was deadlocked in a tight match with Wisconsin, before losing a small lead and watching Nigel Hayes score the game-winning basket with under 20 seconds left. Prone to upsets before their magical run last year, Villanova's misfortunes weren't all their fault. Somehow, the selection committee placed Wisconsin as an 8 seed, despite finishing second in the Big Ten in the regular season. Especially considering Minnesota, who finished worse than Wisconsin record-wise and was creamed by the Badgers, was a 5 seed, Wisconsin's victories have affirmed fears that they were underestimated.
As for Duke, their loss fell squarely on their shoulders. Although they won the National Championship in 2015, they've suffered defeats to much lower-ranked teams three of the last five years, including Sunday's defeat to 7 South Carolina. The Gamecocks are in uncharted territory, as their first round win over Marquette was their first Tournament victory in 44 years. Playing in their own state in Greenville, South Carolina relied on their crowd to bolster the efforts of senior guards Sindarius Thornwell and Duane Notice, who combined for 41 points.     
Other notable contests from this bracket included a Florida rampage over Virginia in the second round, defying the norm of a close game between 4 and 5 seeds. Additionally, USC, who only participated due to a play-in game triumph, knocked off 6 seed SMU in a thrilling wire-to-wire nailbiter. Junior guard Elijah Stewart stepped up big for the Trojans in that contest, doubling up on his points per game average in the game by collecting 24 points.
Looking ahead
With the hot shooting of senior Bronson Koenig combining with the post presence of senior Nigel Hayes, the Badgers have no shortage of momentum for their game against Florida. However, the Gators are feeling good after crushing Virginia, and will hope their team-centered attack enables them to stop the Badgers.
Baylor is hoping for a repeat of Villanova's run last year, as the Bears too have struggled in recent years to avoid upsets. Their opponent, the Gamecocks, will need to suppress the interior efforts of Baylor junior forward Johnathan Motley, who's averaging an astonishing 9.9 rebounds per game. Conversely, Baylor looks to stifle South Carolina's Thornwell, who leads his team in points, rebounds, and assists.
Midwest
Remaining Games: 1 Gonzaga vs. 4 West Virginia, 11 Xavier vs. 2 Arizona
What's Happened:
At first this appeared to be a predictable bracket with only one first round upset in the form of 11 Xavier pulling away from 6 Maryland. However, Xavier showed no signs of slowing down against 3 Florida State, as the Musketeers demolished the Seminoles to reach their sixth Sweet 16 in the last nine years. Although it's common to have at least one double-digit seed in the Sweet 16, Xavier still faced an uphill battle, and impressively conquered it, spearheaded by the 29-point performance of junior guard Trevon Bluiett.
5 seed Notre Dame, fresh off consecutive Elite 8 trips, nearly lost in the first round, after Princeton missed a potential game-winning shot with two seconds left. Not encouraged by that performance against a 12 seed, the Fighting Irish fell in the next round to 4 West Virginia.
"Chicago's Big Ten team," Northwestern, made history after escaping 9 Vanderbilt in their first ever NCAA tournament contest, after Vandy sent junior guard Bryant McIntosh to the line with 15 seconds left to hit two game-winning free throws. Unfortunately, the Wildcats' inspiring run ended against top seed Gonzaga, who benefited from a late goaltending call that led to a technical foul on Northwestern oach Chris Collins.
Looking ahead
Gonzaga, determined not to choke as they have in recent years, faces a tough challenge against the sharp defense of West Virginia. Despite playing in the weak West Coast Conference, the Bulldogs also sport a solid defense, yielding under 60 points allowed on average to opposing teams.
In 32 years of tournament history, only seven double-digit seeds have advanced to the Elite 8. Xavier, led by the output of Bluiett, hopes to continue their momentum and become the eighth. Xavier has proven themselves as a legitimate force to be reckoned with, as after their FSU demolition, they're only favored to lose by around 8 points. Arizona hopes to utilize 7-foot freshman forward Lauri Markkanen, who's posting 15+ points and 7+ rebounds per game.
South
Remaining Games: 1 Kansas vs. 4 Purdue, 3 Oregon vs. 7 Michigan
What's Happened
The big story here is Michigan's continued ascendance after winning the Big Ten and upsetting 2 Louisville in the second round. Sophomore forward Moe Wagner, who hails from Germany, continued his emergence in that game for the Wolverines, scoring 26 points including multiple clutch baskets down the stretch. Their next opponent, 3 Oregon, barely advanced past the second round, as they overcame a late 11 Rhode Island lead. Sophomore guard Tyler Dorsey came up big in that one, with 27 points and a game-winning deep three with 38 seconds to go. Rhode Island almost became the second 11 seed in the Sweet 16 in that one, fresh off an easy handling of 6 Creighton in the first round. 4 Purdue staved off a vicious 5 Iowa State rally late Saturday night, as the Boilermakers saw their 19-point lead shrink to none before a Purdue spurt at the end sealed the deal.With three top seeds still in it, only Michigan stands in the way of a non-surprise representing the South in the Final Four.
Looking Ahead
Playmaker Derrick Walton, Jr. looks to manage the game for the Wolverines against Oregon's strong defense, as the Ducks finished second in defensive PPG in the PAC 12. For Oregon, a key for them is to control the game flow early, as Michigan is riding a seven-game winning streak and an early lead for Michigan will likely balloon with the confidence they are playing with.
In the other matchup, Purdue tries to bring down the 1-seeded Kansas Jayhawks, who eliminated a different Big Ten team in the second round in Michigan State. However, the Boilermakers played much better throughout the season than the Spartans, and with monster center Caleb Swanigan, with his incredible 12.2 rebounds per game, patrolling the paint, Purdue stands a good chance against Kansas. Nevertheless, the talented Jayhawks have performed well, aided by their highly touted NBA draft prospect, guard Frank Mason III, who leads the team in PPG (20.8) and assists per game (5.2).
West
Remaining Games: 1 North Carolina vs. 4 Butler, 3 UCLA vs. 2 Kentucky
What's Happened
If you filled out your bracket based only on seeding and betting odds, with all the favorites winning, you'd have a perfect bracket here. 12 Middle Tennessee, 31-4 coming into the game, facing overseeded 5 Minnesota, was actually favored by betters in that game, and won by a wide margin. Needless to say, the selection committee was overconfident in the Golden Gophers. 10 Wichita State, ranked very highly using advanced statistics (8th best NCAA team according to kenpo: http://kenpom.com/ ), lived up to their expectations after defeating 7 Dayton and having a super close match with Kentucky in the second round, where the Wildcats only won by 3. Other than those two "upsets," it was all chalk, with 1 North Carolina, 3 UCLA, and 4 Butler joining Kentucky in the Sweet 16.
Looking ahead
Although North Carolina, in a much tougher league, averages more points than Butler and the same amount given up as the Bulldogs, the Tar Heels shouldn't take anything for granted in this one. Butler owns two wins over former number-one team Villanova, so it's clear that they have no problem hanging with the best of the best.
With multiple statistics to back it up, UCLA is consistently ranked as the best offensive team in the country. It's no surprise, as their balanced attack led to a crazy six players averaging double-digits points over the season. Future NBA lottery pick Lonzo Ball powers the offense with 7.6 assists per game. However, the Wildcats are prolific on offense as well, as freshman Malik Monk is averaging 20 points per game. This game will indicate whether the young Wildcats can handle the pressure of a marquee matchup.
About the Writer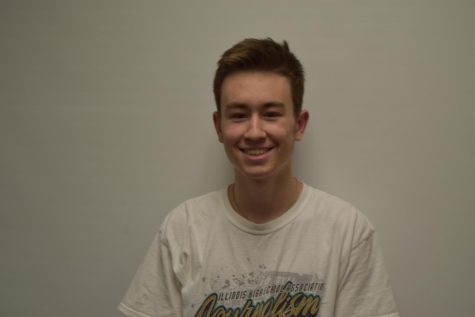 Tim Moran, Sports Editor
Tim is a third year sportswriter for the Viking Logue. He has competed at a regional competition and placed fourth out of 12. His main activity at Fremd...