Operation Snowball rolls negativity out of Fremd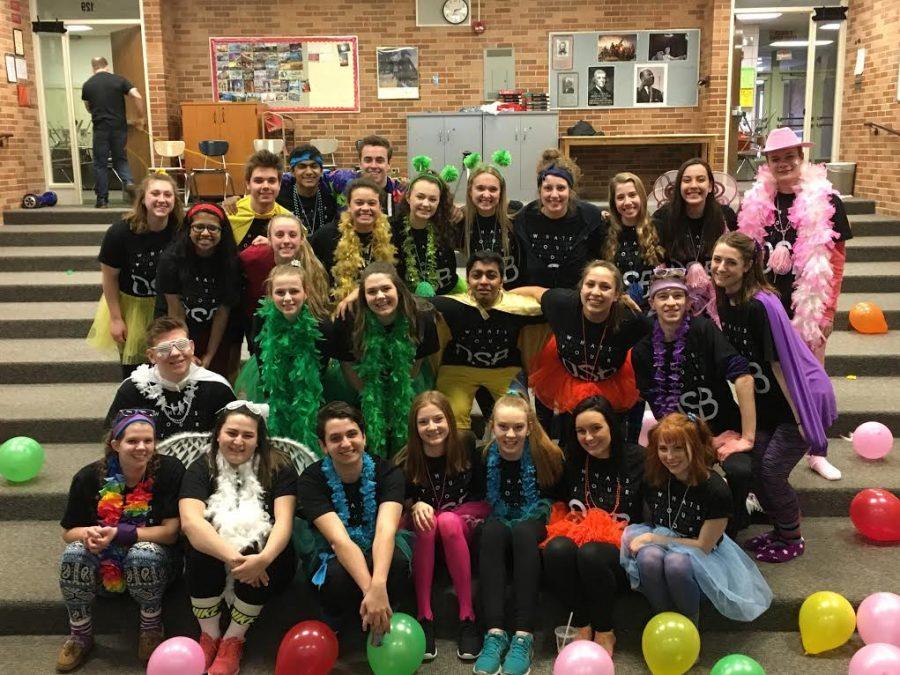 Focused on helping students develop leadership skills and build self-esteem, Fremd hosted its seventh annual Operation Snowball (OSB) on Saturday, March 4. This 15-hour event was filled with icebreaker activities, inspiring stories from guest speakers and small group discussions which helped students demonstrate the "snowball" effect of their words and actions. In order to spread positivity throughout the day, everyone was encouraged to refrain from saying negative comments and clocks were covered to prevent distractions.
Students were placed randomly in small groups for the duration of the event, each consisting of eight to ten students, two student leaders and one adult mentor. In these groups, students discussed sensitive but important topics about the problems they were facing in life and were given advice from their peers.
Sophomore Maddie Aichinger, an annual attendee of Operation Snowball, believes this event helps students learn more about their peers and themselves.
"Everybody got a chance to share what was going on in their lives and the rest of the people in the group are able to give advice and support," Aichinger said. "I was changed by this a lot because realizing the problems people are going through really put my own into perspective. I got to realize that some of my problems that I thought were really bad, were good in comparison to the hardships of others."
Aside from small group discussions, students participated in large group activities such as warm fuzzies. In this activity, students were given a yarn necklace and were asked to tie a string of yarn to one of their peers' necklaces while saying a positive trait of that person. By doing this, students were able to bond with each other and build their self-esteem. Although many of the students did not know each other, they were given the opportunity to make new friends through these team-bonding activities and provide support to students who have faced similar issues.
Furthermore, guest speakers delivered inspiring stories of how someone impacted their life or how they impacted the lives of others. Math teacher and Operation Snowball sponsor Ankeet Mantra believes this is a great opportunity for students and teachers to teach others of the different perspectives of life.
"The great thing about Snowball is that it gives everyone an opportunity to share their stories. It was great to see the different perspectives and hear about all the different people who have impacted and will continue to impact the community," Mantra said. "It serves as a great learning experience for me because students will open up about things that they normally don't talk about in a classroom setting, and I get to do the same thing as well."
Senior Lauren Cardoza considers the event a day to spread genuine happiness and positivity, which she thinks all students need.
"It reinforces that fact that each and every one of us matter. There are a lot of common issues we face as high schoolers and OSB shows that no one ever goes through that stuff alone," Cardoza said. "I think people leave OSB more aware of the importance of treating others with respect and what we can do to make the world a better place."
About the Writer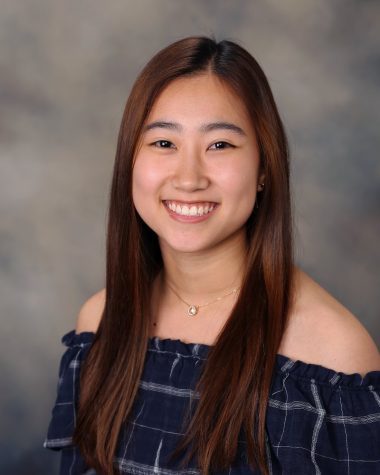 Jiyoon Hwang, News Editor
Jiyoon is now a sophomore and is the Social Media editor for Viking Logue. This is her second year as a member of Logue and her first year as an editor....