Girls gymnastics season concludes at sectionals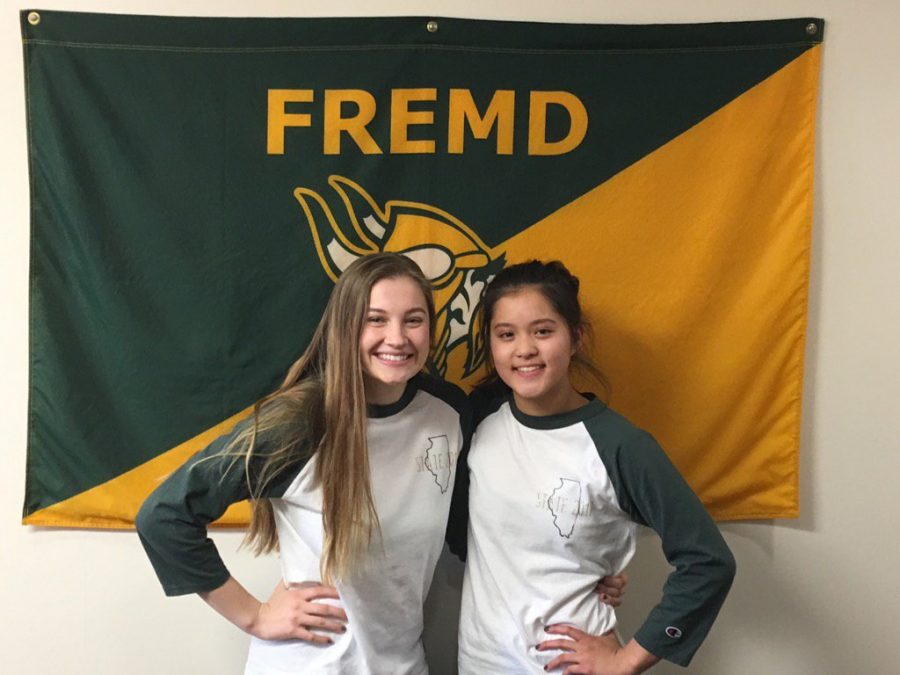 Mia Jayes, Staff Sports Writer
February 23, 2017
After winning the regional championship and fighting hard to make it to the state meet, girls gymnastics concluded their season with a record of 7-2, closing out their season strong. Even though the team's results didn't go as planned, they still had two juniors, Abby Moran and Melanie Ng, who qualified for the state competition.
Prior to sectionals, the girls got their 24th consecutive win at the regional competition with a score of 142.4, winning by just two points. Fremd girls ended their season in fourth place following Prarie Ridge, Conant and Maine South.
After losing seven graduating seniors last year, the roster, for the most part, was starting fresh with all new talent.
Already knowing this season would pose new challenges, head coach Elise Ference-Saisi knew that the newest athletes had to step up in order to have a successful season.
"When we faced our two losses, we weren't in full strength yet. We had two athletes out due to injury," Ference-Saisi said. "Many did not expect their progress unless you were in the gym watching them work."
Sophomore Gianna Christodoulopolous thought the team came together quickly in the season.
"I'm most proud of our team because we came into the season as the underdogs," Christodoulopolous said. "We worked really hard throughout the season to get to where we were."
Freshman Sam Shirmer was put in a position to fill the shoes of the past gymnasts, being one of the youngest members.
"I feel so honored to be on Varsity as a freshman," Shirmer said. "I have huge shoes to fill at this level, around such talented girls and coaches."