Why Twenty Øne Piløts is more than just a band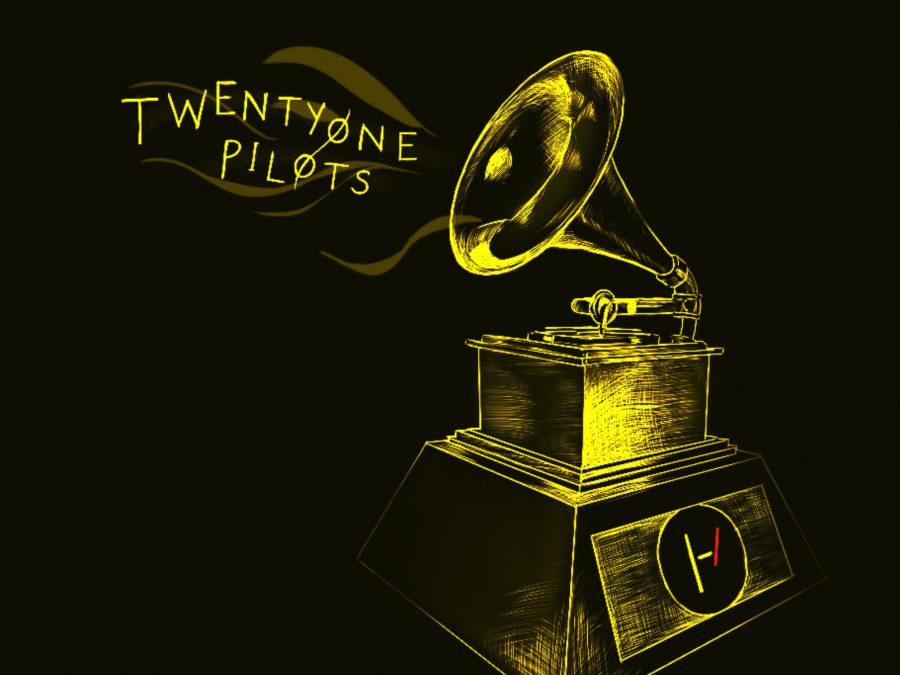 My first taste of the quirky alternative rock band known as Twenty Øne Piløts was early on in 2013, just after the release of their first major-label album, "Vessel." Sitting on the couch in the living room, the unabashedly raw lyrics and rapidly changing beat of the music reached my ears with a refreshing surprise.
Looking to my sister, who introduced me to alternative rock and exposed me to nearly every song residing in my iTunes library – and who was evidently the one playing this bizarre mash-up of rap, punk rock and some other genre I was at a loss in identifying – I asked her with rising curiosity who these people could possibly be.
She explained that this song – called "Guns for Hands" – was by an extremely small and quirky band called Twenty Øne Piløts. From then on, their cathartic and inspiring music has been the soundtrack to these last four years of my life.
Just a few years ago, Twenty Øne Piløts – made up of lead singer Tyler Joseph and drummer (amongst other musical talents) Josh Dun – were almost nobody, playing in small clubs and theaters, stepping offstage to interact with fans after each of their gigs.
In the years since I first discovered them, they've dropped their now double-platinum album, "Blurryface," in 2015, and have transformed into the band that sells out venues like the United Center and wins a Grammy for best pop duo/group performance for their wildly popular hit "Stressed Out."
The main reason I fell in love with this band in the first place is because of how true they are to the kind of music they're passionate about and the message they want to get across in all that they create. Every song is filled with emotional turmoil and self-doubt, accompanied by constant tempo changes that somehow feel natural amongst Tyler Joseph's poignant lyrics.
The duo has spoken about how they never expected a song like "Stressed Out" to become popular. A vast majority of their music hits the daunting topics of grappling with ever-looming self-doubt and depression, and this particular song covered the continual stress and anxiety that can consume a person's life as they grow up and face many of the bleak realities of the adult world. Despite the fact that "Stressed Out" is in no way a typical mainstream song, its content really hit home for many listeners and brought it the fame and success it now has.
And through these whirlwind years of jaw-dropping success for Twenty Øne Piløts, the main reason I still love them is because they've remained exactly who they were when I discovered them four years ago – just a little more recognizable.
In an interview with Alternative Press in January, where they made the cover of the magazine's monthly issue, Joseph describes his awe at their success and his plans to continue creating music from the heart.
Joseph complimented the work of artists like Melanie Martinez and Halsey, saying that, "I'm so proud to be next to those people. They write what they feel. Whether that particular lyric is going to scare someone or make someone uncomfortable isn't really considered. That's the kind of music I want to do. I'm not going to listen to music that has been filtered through whether or not it is going to fit in a mainstream way. I am excited and proud that we found ourselves in this new group of musicians who I really respect."
Both Joseph and Dun are extremely focused on sticking to music that is authentic and daring, and hopefully making room for more artists like them to step into the limelight and tell their story.
"A lot of people view our music as trying to bend the rules, elbow our way through and make room for something different," Joseph said. "If we feel in any way part of something that leaves room for someone else to come in and start being honest, that would just make our careers. It's something really cool to think about."
Less than a couple weeks ago, the duo accepted their Grammy award by coming onstage pantsless. Even though this act may have seemed like a publicity stunt, Joseph and Dun had an inspiring reason behind it.
"This story, it starts in Columbus, Ohio," Joseph said in his acceptance speech, referring to their hometown. "It was a few years ago. It was before Josh and I could make money playing music … As we were watching [the Grammys], we noticed that every single one of us was in our underwear." Joseph then adds that Dun said, "If we ever win a Grammy, we should receive it just like this."
Their passion and constant drive to stay true to themselves and their message is what makes Twenty Øne Piløts not only a band that continues to push the boundaries of what is deemed "mainstream" music – no matter the level of their success – but also a band that deeply cares about the effect of what they create has on their fans.
"For me, I'm always thinking about that person in the back row, at the top section," Joseph said. "Did they feel like they got a piece of us? That's what we want to do. We want to give those people in the back of the room a piece of us every night."
About the Contributor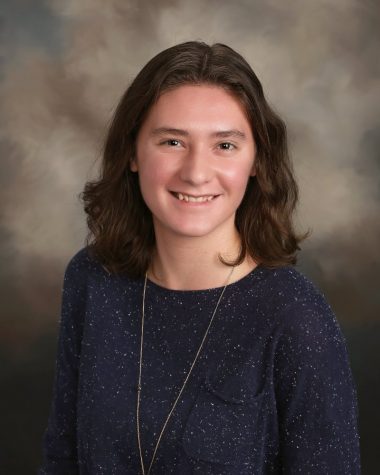 Grace Downing, Editor-in-Chief
Grace is a senior, and this is her fourth year writing for Logue. She enjoys giving her opinion on a variety of topics through the form of Op/Ed articles....